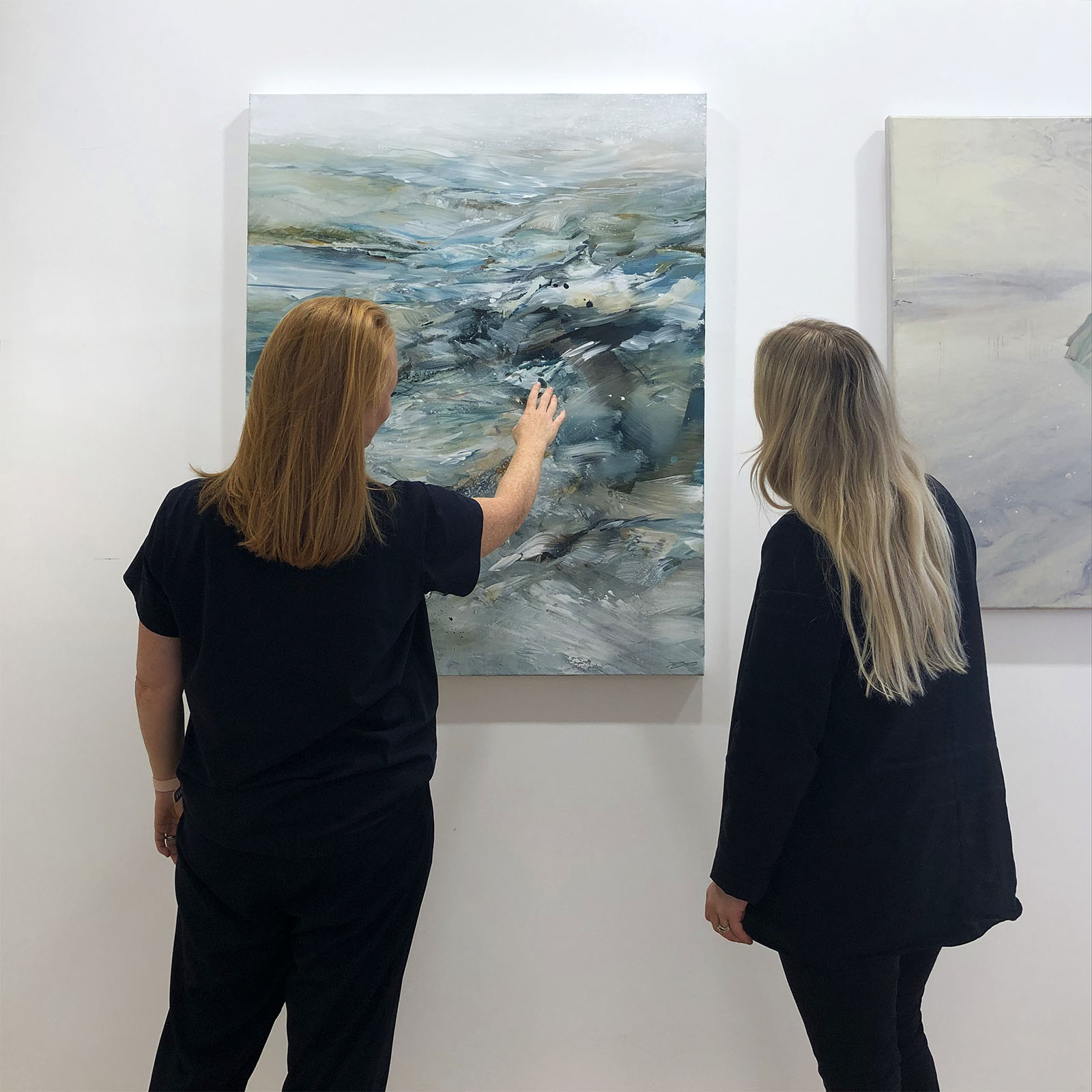 Do you love engaging with people about art?
We are seeking a Gallery Associate / Art Consultant to join the Parnell Gallery team.
This is a full time role working Sunday – Thursday.
If you share a fervour for communication, contemporary art, and connecting people with art, we would love to hear from you.
This is a front of house position, dealing with clients and artists in person, by email and over the phone.  For clients and visitors, our role is to facilitate a connection with our stable of artists and the gallery. The ability and desire to listen and communicate is vital.
For this role, a strong interest in art is essential and while a formal arts education is not required it is preferable.  What you bring to the role, whether a basic or advanced appreciation for contemporary art, will determine whether this is a junior or senior position. You would be working alongside our Senior Art Consultant who can provide training and support as/if necessary.
You will be working out of our inventory and client relationship management platform (CRM), to process sales, manage client information, and create client documentation (certificates of authenticity and invoicing). Full training will be provided however computer confidence is a must.
We are a small team of six, including the two directors, each playing an important role in the running and growth of the gallery.  Our culture is supportive, inclusive, and everyone's knowledge and opinions are valued and welcomed.
This is a dynamic and engaging environment, with every day bringing something new. As well as dealing with clients, artists, and admin, you will be regularly liaising with suppliers for framing quotations, packaging, freight, and delivery. This role requires you to multitask while staying poised and focused.
Core Responsibilities:
Working with clients on a day to day basis in a sales capacity; in person, over email, and by phone.
Working in our CRM platform to process sales, create client documentation and manage client information
Co-ordinating packaging, delivery & freight of artworks (both domestic and international)
Some handling of artworks (packaging & hanging)
Jointly hosting exhibition openings with the team
Liaison with artists
General administration duties
Following the path of your interest:
In addition to the core responsibilities we would incorporate into your role an area of responsibility relevant to your strengths and/or your interests.  This could include one of the following –
Curation
Art writing
Photography & photo editing
Exhibition coorindation
Website management, online sales and creation of client emails
Requirements:
Excellent communication skills (written and oral)
A passion for contemporary art. Previous experience within the industry is desirable however for more junior applicants we can provide necessary training in the knowledge and understanding of New Zealand art.
High standard of personal presentation
Strong organisational skills & time management
To apply please send your CV and a cover letter to:
Anna Silcock
parnellgalleryjobs@gmail.com