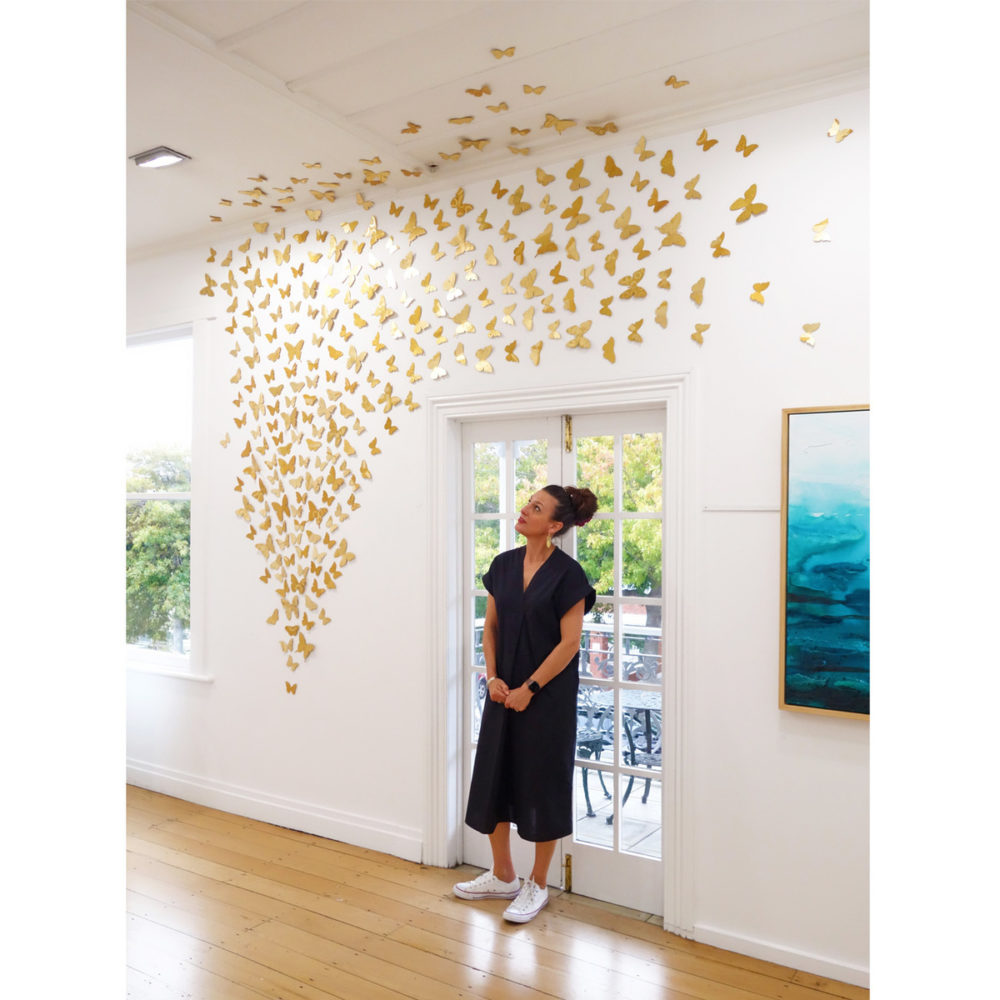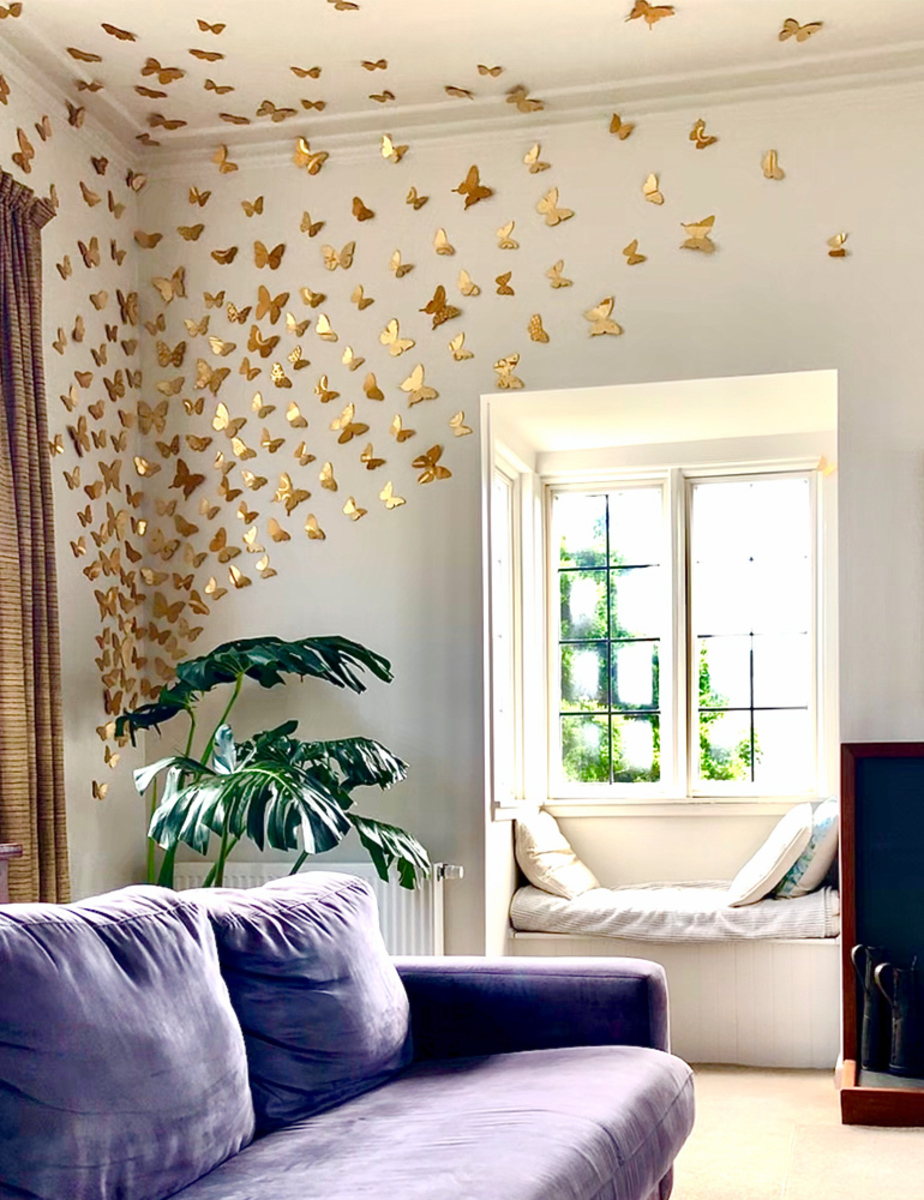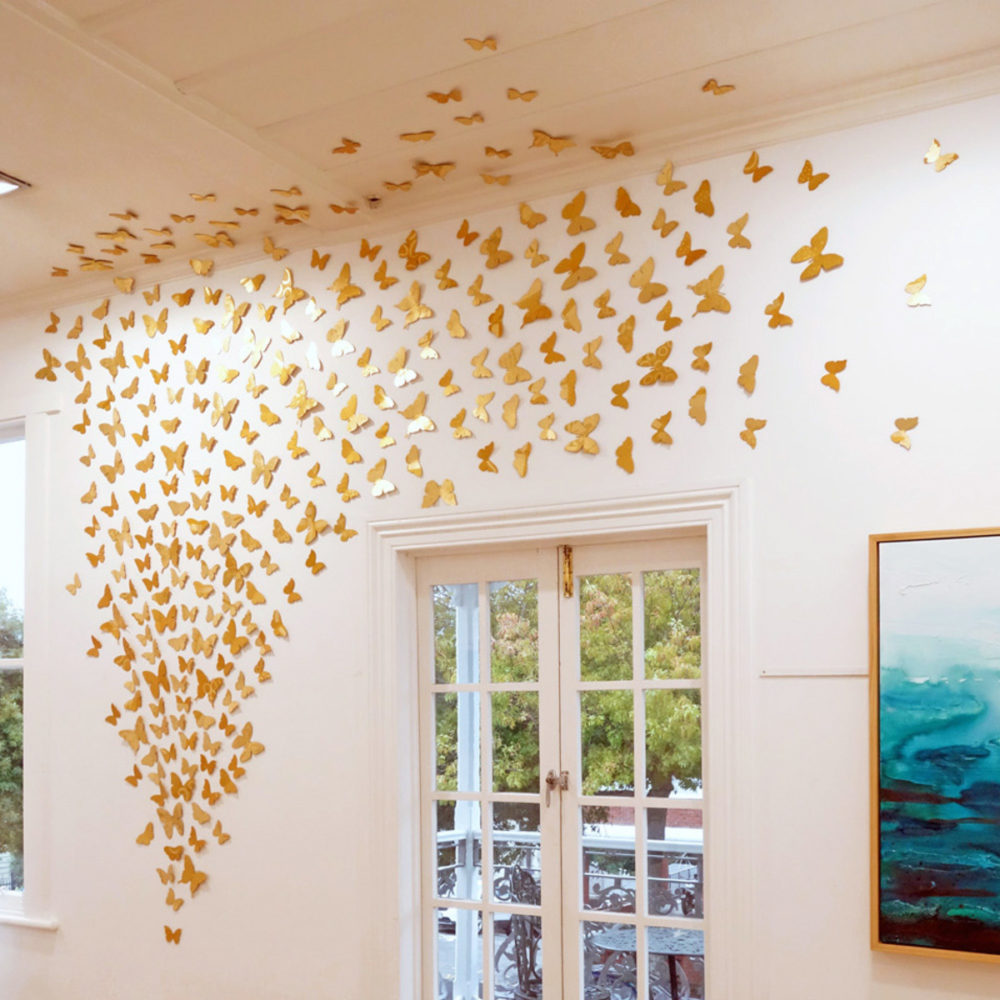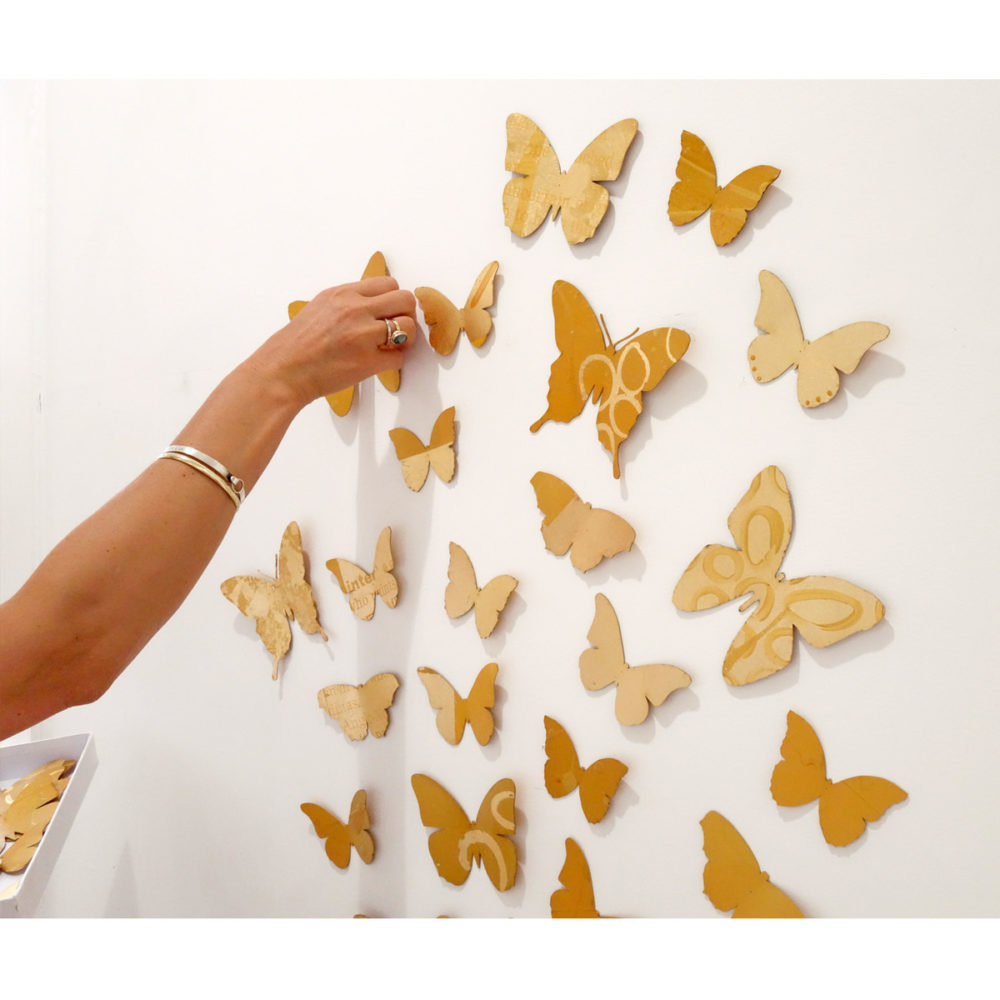 Gilded Flight (Flock)
Acrylic & Gold Leaf on Varnished 100% Cotton Card
2400 x 2000 mm
Please Enquire
About this artwork
Exact height and width will vary as this installation of 300 individually hand painted butterflies is designed to be tailored to your space.
The butterflies come packaged in a beautiful box with museum wax and pins for installation. They are very easy to install and the butterflies can easily be moved on the wall while you get the composition to your home (before pinning). For more information please contact the gallery.
Artist bio
Anna Stichbury was born in Wellington in 1974.  She attended Wellington School of Design and graduated with a Bachelor of Design, majoring in Textiles.  Still living in Wellington, Stichbury paints full-time from her home studio.
Stichbury's contemporary mixed-media paintings are bold and feature intense hues and rich surfaces.  Gold leaf has become a regular feature in her work along with 'actual elements' such as black sand from our beautiful North Island beaches.