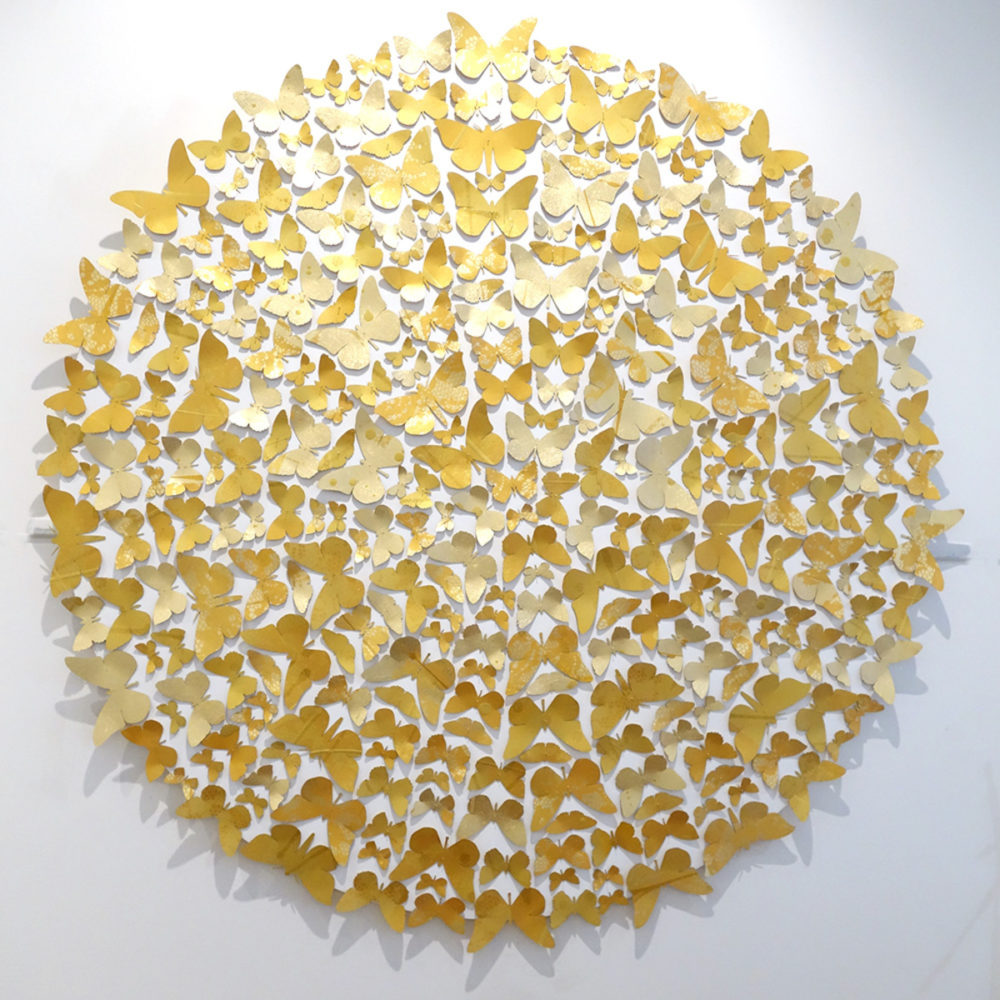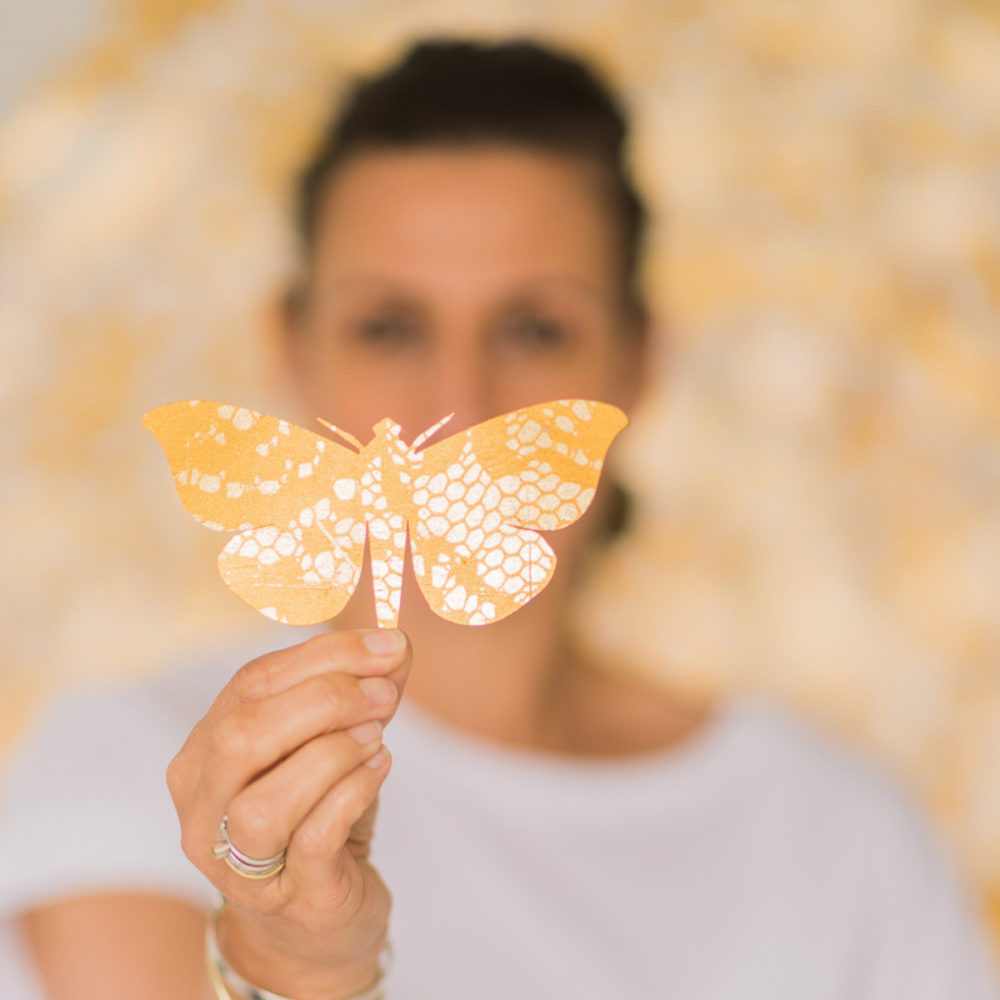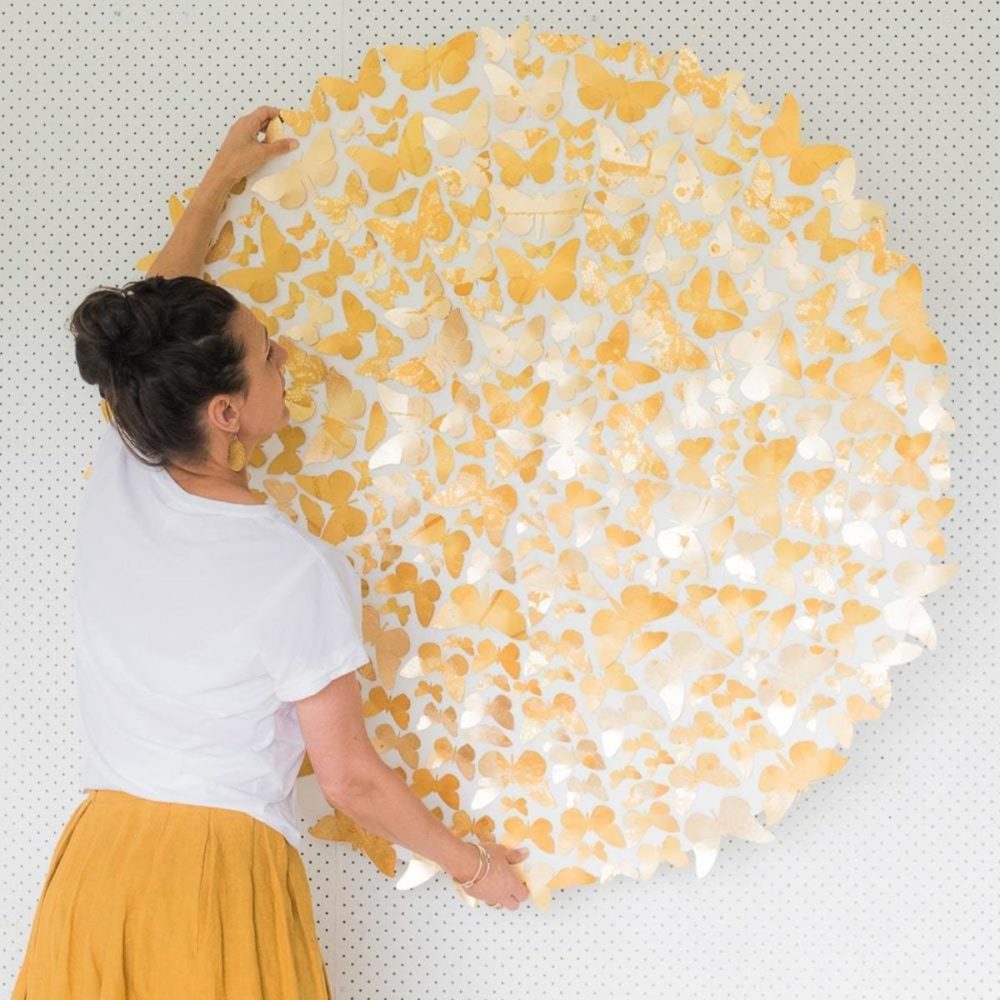 Gilded Pepe
Acrylic & Gold Leaf on Varnished Card
1200 x 1200 mm
Please Enquire
About this artwork
A golden collection of New Zealand Pepe (Butterflies and Moths) by Anna Stichbury.
This collection brings together an eclectic grouping of our beautiful and diverse winged fauna. From the small and delicate Pepe Ao Uri (Common Blue) to the large majestic Puriri month, each individually cut creature is lovingly hand painted and embellished. Editions are numbered and are similar but unique. They are created to be hung in a flock or circular shaped grouping. Each specimen although faithfully rendered is slightly larger than it appears in life. The individual butterflies and moths are cut from 100% cotton 670gsm acid free card then painted and sealed. Whist looking delicate and fragile they are in fact very robust, much like the creatures themselves.
This artwork can be hung directly on the wall or on a custom wooden panel. All instructions are included. There is a small collection of extra butterflies supplied should one or two migrate or fly away.
Artist bio
Anna Stichbury was born in Wellington in 1974.  She attended Wellington School of Design and graduated with a Bachelor of Design, majoring in Textiles.  Still living in Wellington, Stichbury paints full-time from her home studio.
Stichbury's contemporary mixed-media paintings are bold and feature intense hues and rich surfaces.  Gold leaf has become a regular feature in her work along with 'actual elements' such as black sand from our beautiful North Island beaches.