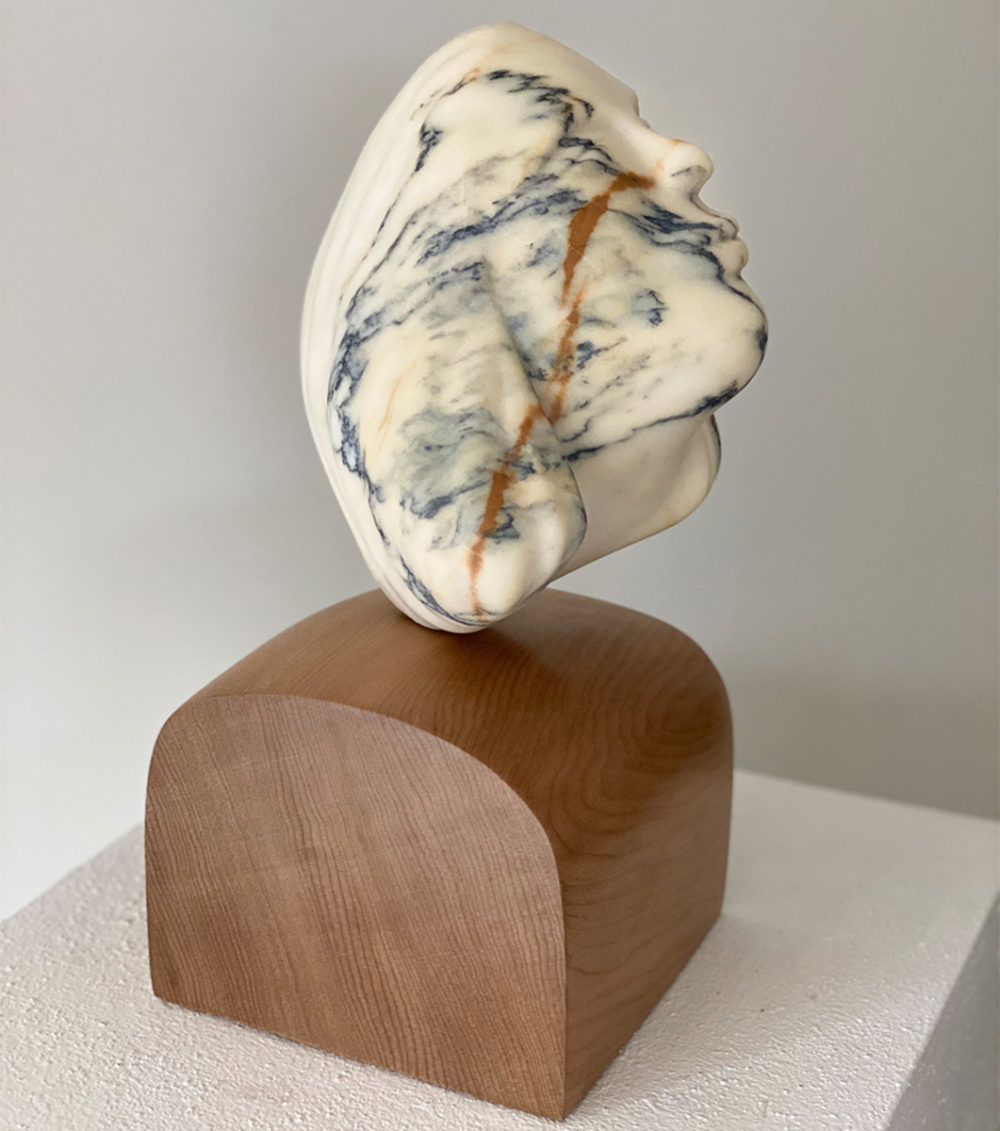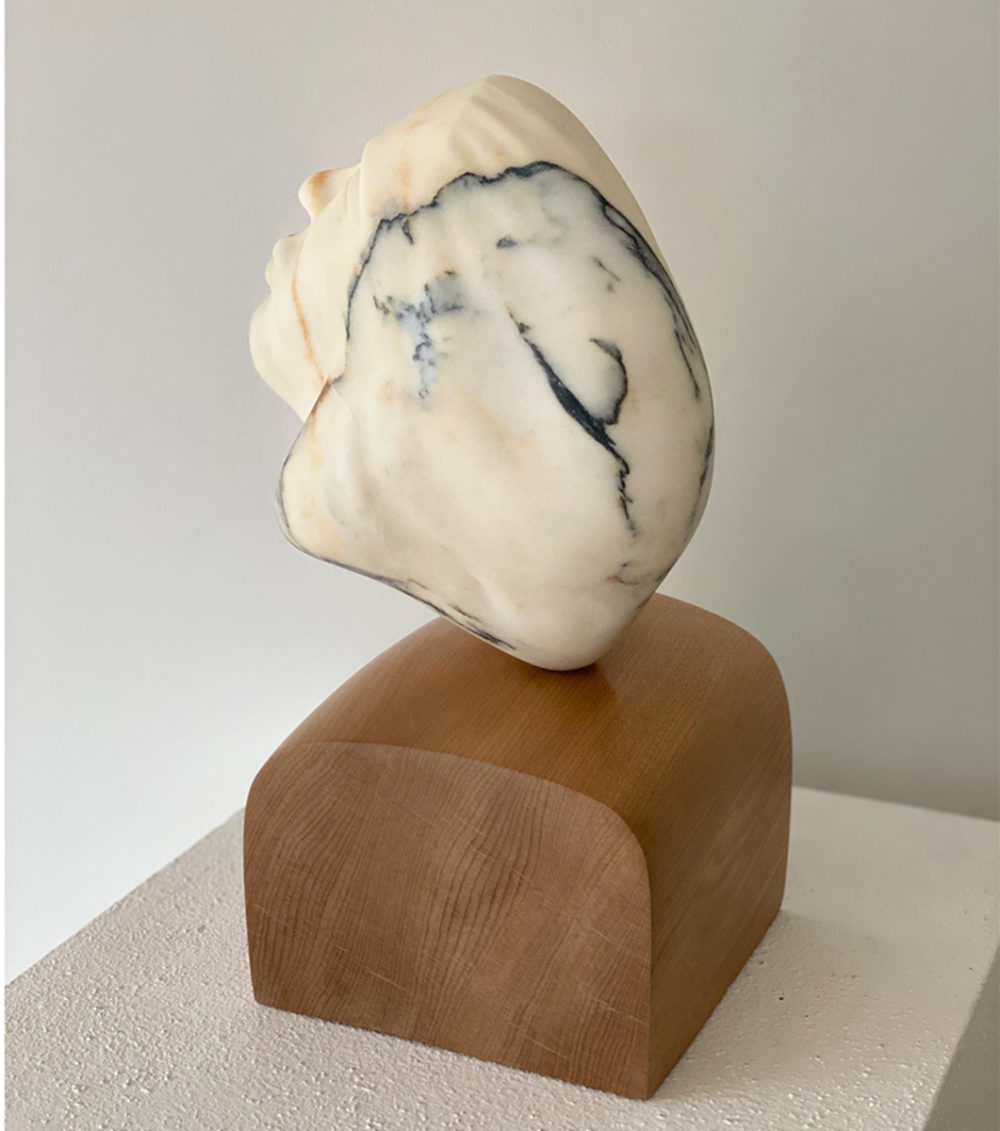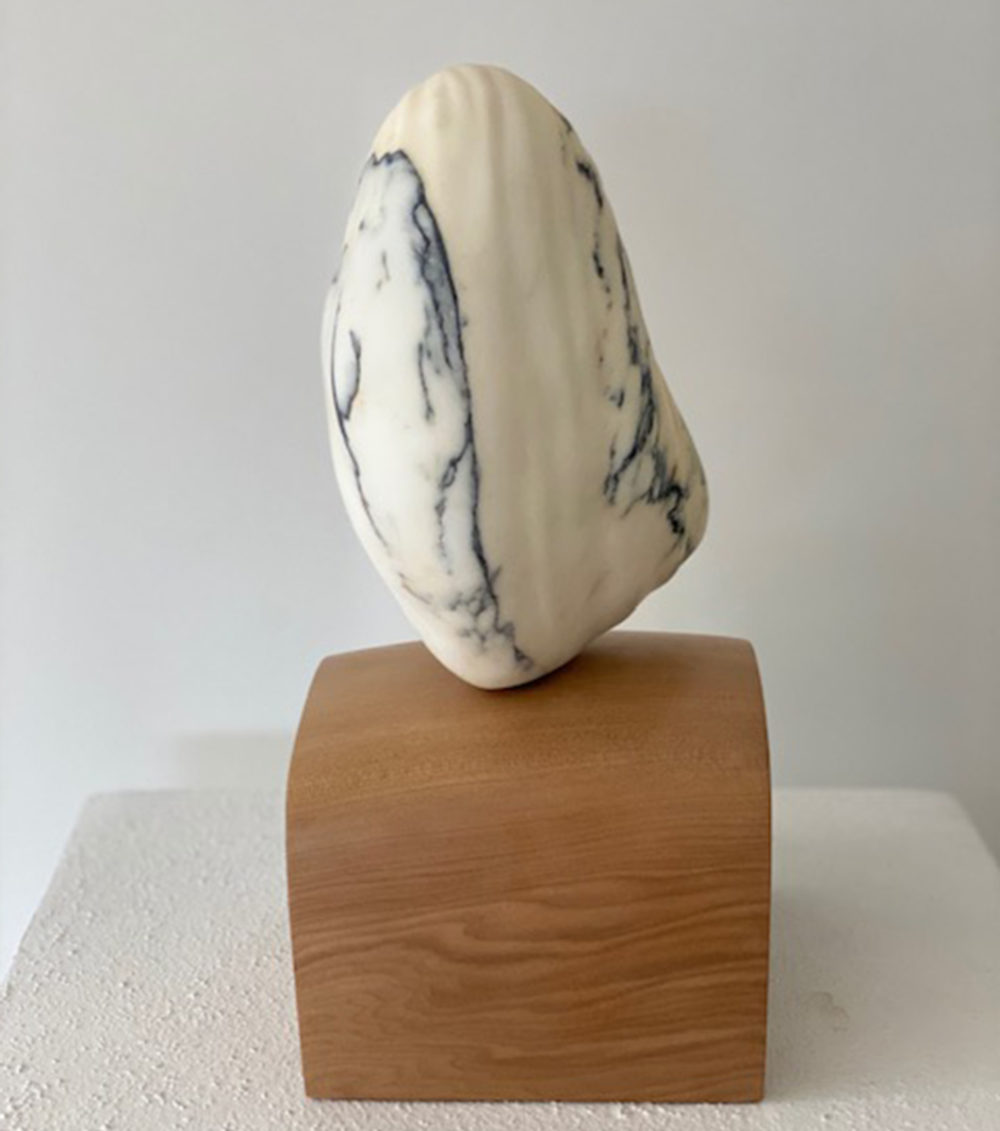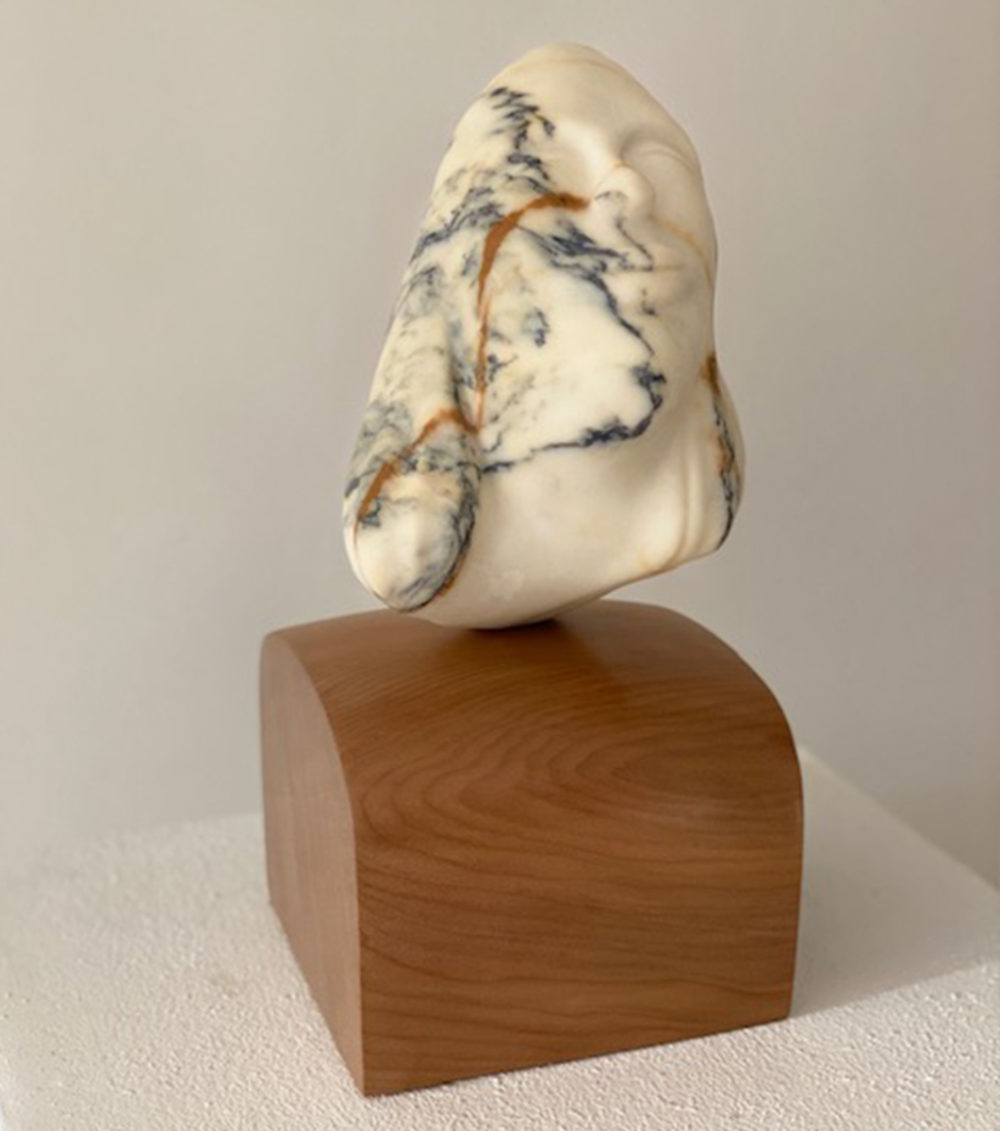 Through the Wave
Carrara Marble & sub-fossil kauri
210 x 360mm
$5,700
Available
About this artwork
Artist Statement:
Through the wave is hand carved from a very rare type of Carrara Marble called Paonazzo Carrara, typically characterized by very dark grey veins and red highlights.
If you've had anything to do with ocean waves; whether it's surfing, kayaking or sailing, getting through the wave is a given. In board or body surfing it's the pathway to getting out the back and into the line-up.
I began work on this piece at the start of the Covid lockdown and progressed it through the subsequent mini-lockdown in Auckland. It seems to me that 'Through the Wave' might also be an apt metaphor for the times in which we find ourselves. When you stop and consider the waves confronting the rest of the world, we're so very fortunate in New Zealand and Australia.
The base, which I consider to be very much a part of the sculpture, is carved from Ancient Kauri (circa 45,000 years old) to represent a passing wave. I feel it has a natural synergy with the 300-million-year-old Carrara marble.
– Jonathan Foley
Artist bio
Jonathan Foley is a contemporary New Zealand sculptor living in Kerikeri, Northland.
Working primarily in Italian Carrara marble and sub-fossil kauri, Foley is drawn to the rich history and significant history of the age-old media.
"Marble takes millions of years to form and swamp kauri takes over 30,000 years, so there's wonderful synergy in the combination of these two ancient substances."