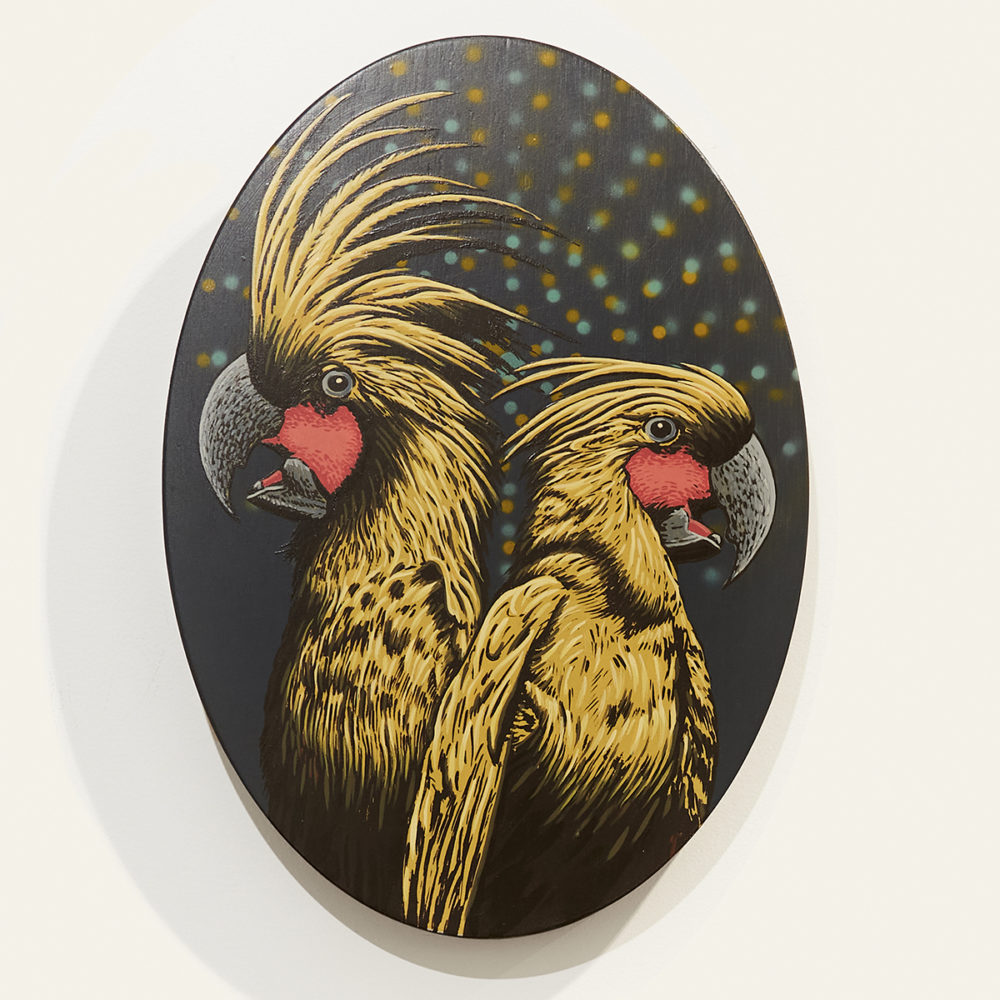 Two Cockatoo – Series 2 – No.7
Acrylic and Screenprint on Board
420 x 300 mm
$1,500
Available
or 6 weekly interest-free payments from $250 with
what's this?
About this artwork
This artwork has screen-printed birds on a stained background with hand-painted embellishments.
Artist bio
Tony Ogle is one of New Zealand's most successful and well known screenprinters.  He continues to be drawn to locations off the beaten track – the kind of untouched niches that convey the timeless 'sense of place' which he strives to capture in his work. The iconic baches, classic caravans, and pasifika inspired prints which populate our beloved beach culture are also brought to life through his distinctive style.
Ogle's work has a joyful, vibrant feel which expresses an authentic connection with the New Zealand coastal landscape, and celebrates the Kiwi beach lifestyle which accompanies it.