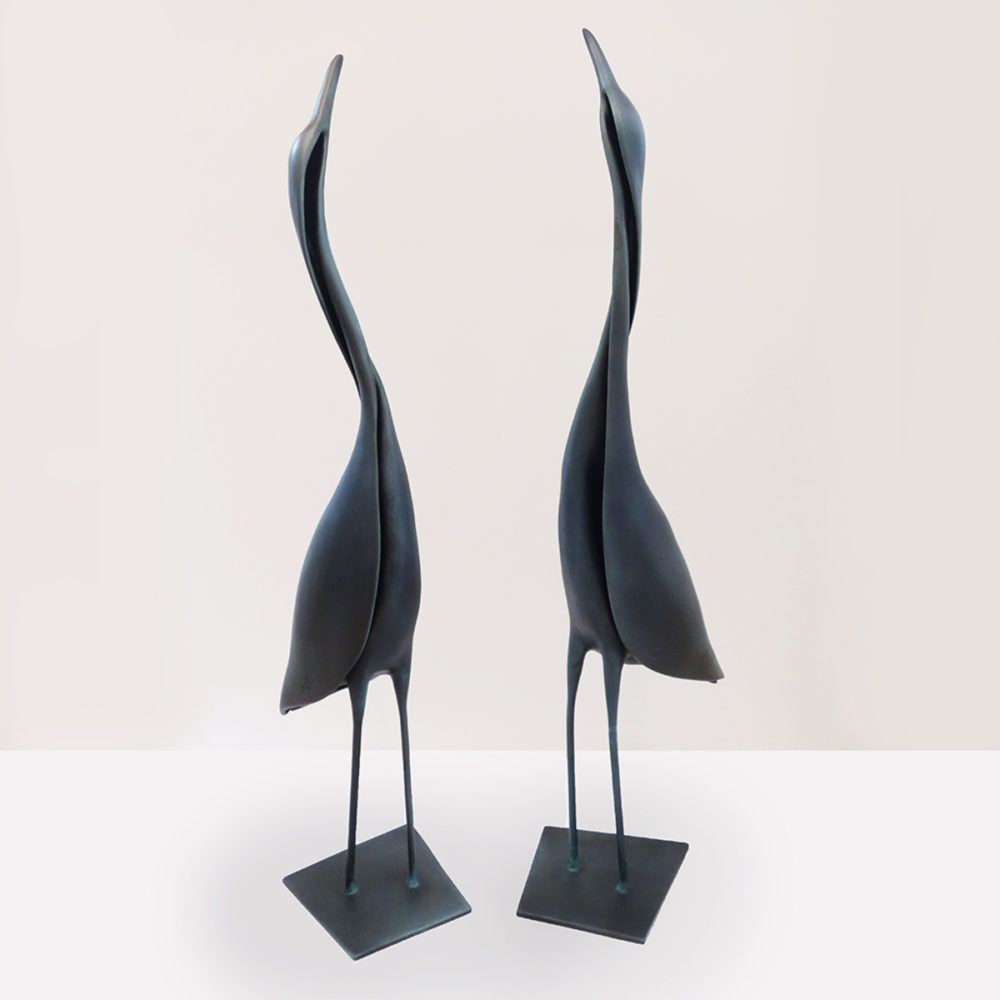 More Signs
About this artwork
This pair of terns casted in bronze (using the lost wax method) is an original 1/1 sculpture.
Limited edition of: 1

Artist bio
Trevor Askin has been sculpting since 1980.  He works from his own studio and foundry in the South Island.
During the first few years of his sculpting career Trevor worked mainly on representational sculpture – a necessary discipline for any artist. However after about five years his work began to develop a more free and flowing style, enabling a fuller expression of life and movement. These works are without hard lines, which give the unique style it's name 'curvilinear'.