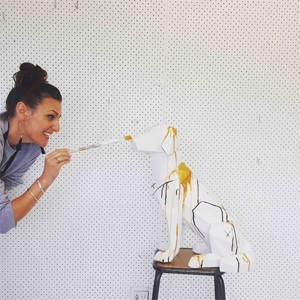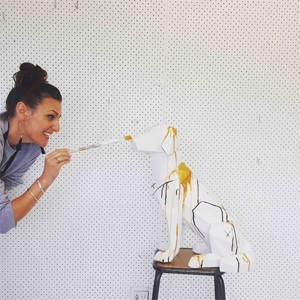 Two of our fantastic artists, Anna Stichbury and Dalene Meiring, are taking part in a wonderful auction benefiting Starship Hospital.
Lead by the Parnell Business Association, Year of the Dog Exhibition and Auction simultaneously celebrates the Chinese New Year while fundraising for Starship. Twenty artists and celebrities have made their unique "Dogs of Art" and they are displayed all around Parnell in storefront windows from Feb 17 to March 4. Click the following link for more details and info on "The Dogs of Art' and their artists, activities and events, and how to bid on your favourite pooch. Online bidding is open now until March 4, while the live auction event takes place on March the 8th at Jonathan Grant Gallery.
Anna Stichbury's 'Dirty Dog' is at Dawson & Co, 115 The Strand, while you can see Dalene's Meiring's '101 Attributes' behaving itself in our gallery window!