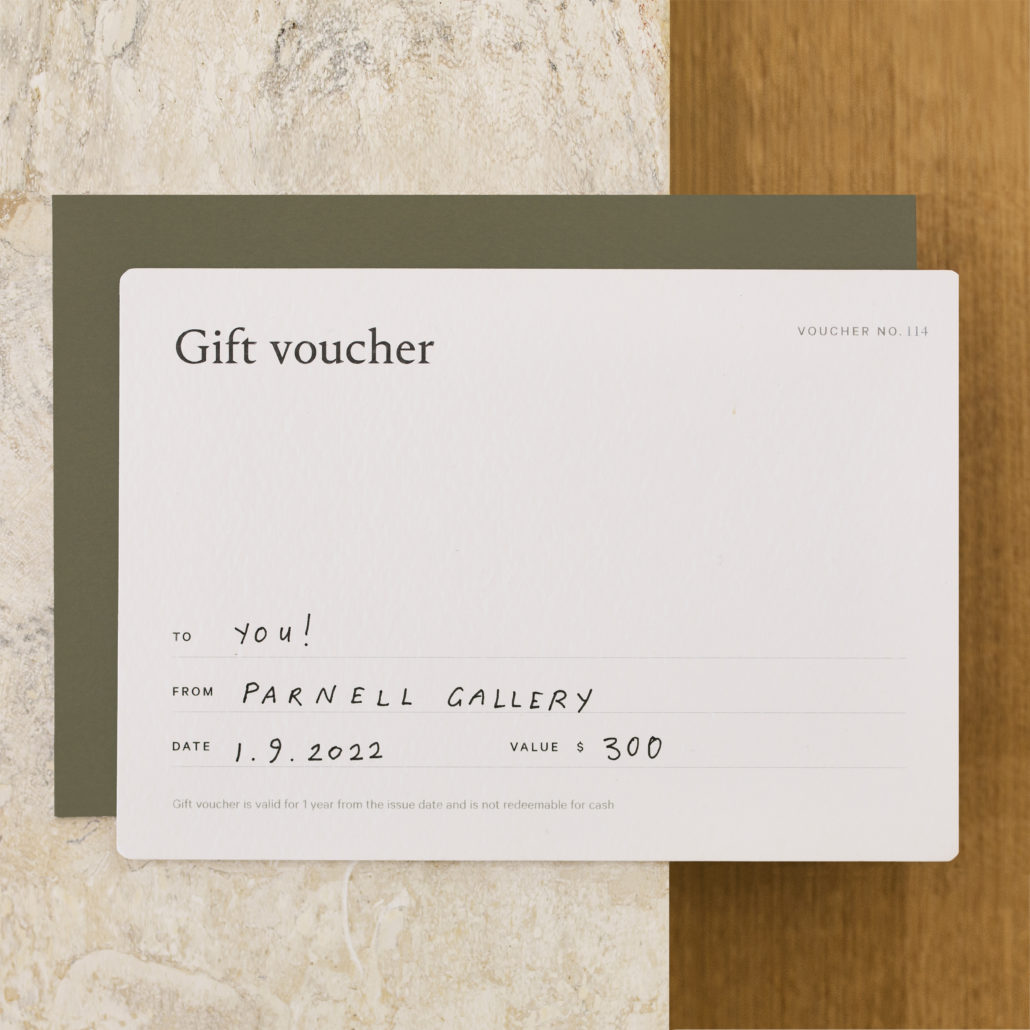 Give the gift of art for those upcoming special occasions
Choosing the perfect gift, or a number of them at once, can be overwhelming. 
Let your gift recipients choose an artwork as unique as they are with a Parnell Gallery gift voucher.
The gift of art is perfect for all occasions. For big milestones – weddings, engagements, birthdays, a new home, even graduations - a meaningful artwork piece can be a highly visual and visible way to remember a moment in time for many years.
Select your value, personalise with a message if you would like and we will create your voucher , ready for collection in the gallery or we can send it to you.
Established in 1976, Parnell Gallery is your local and long-standing dealer galleries, representing and exhibiting a diverse range of established contemporary New Zealand painters, sculptors, and printmakers.
To purchase your voucher now, process your order online using the link below.
Alternatively you can contact the gallery on art@parnellgallery.co.nz or 09 377 3133 and we can arrange it for you.