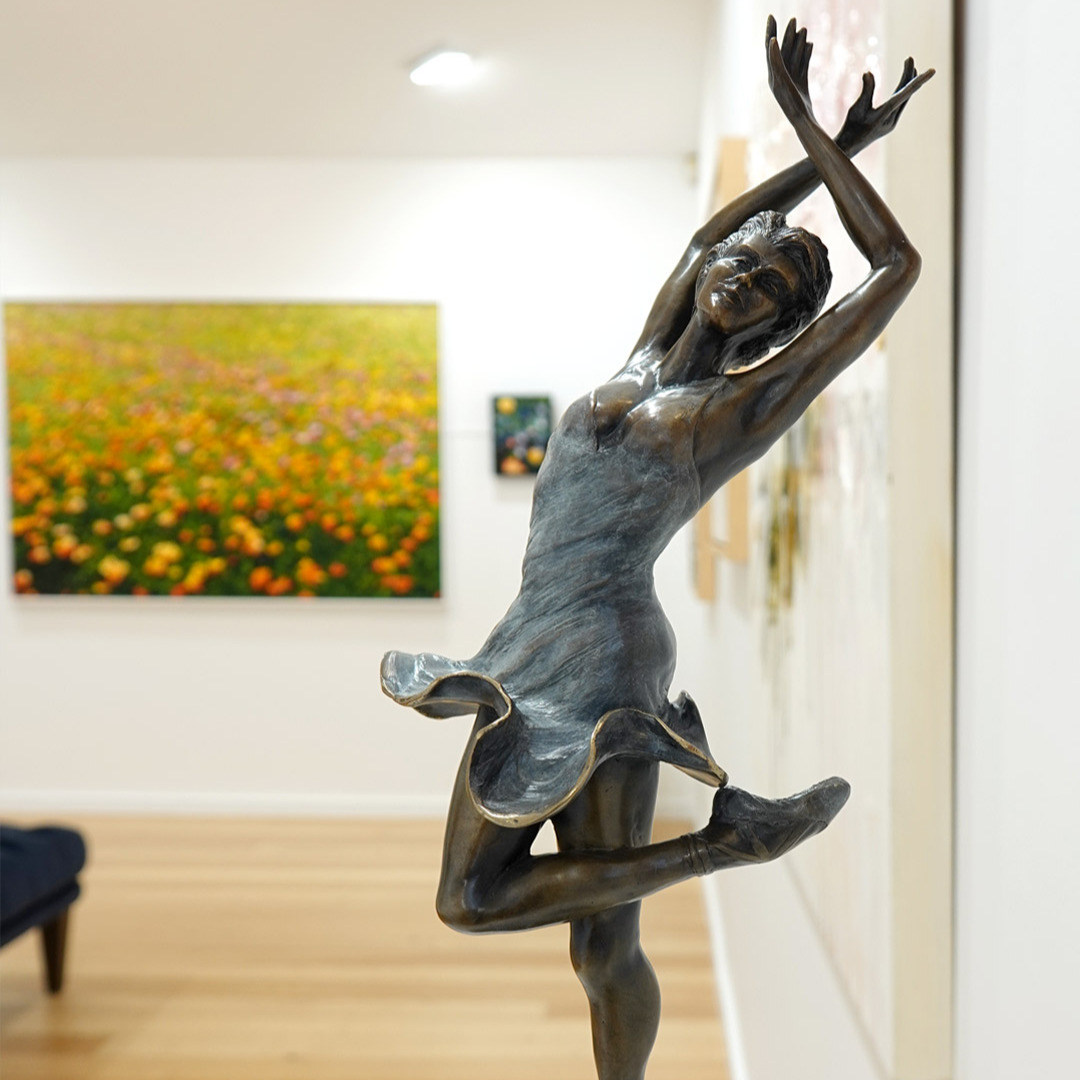 Eric Desiles is a contemporary French sculptor working in bronze.

Creating elegant figurative works that exude a sense of fluid movement and dynamism, Desiles' work is informed and inspired by his rich history as a circus trained acrobat and the intimate knowledge of the human body, form, and movement it provided.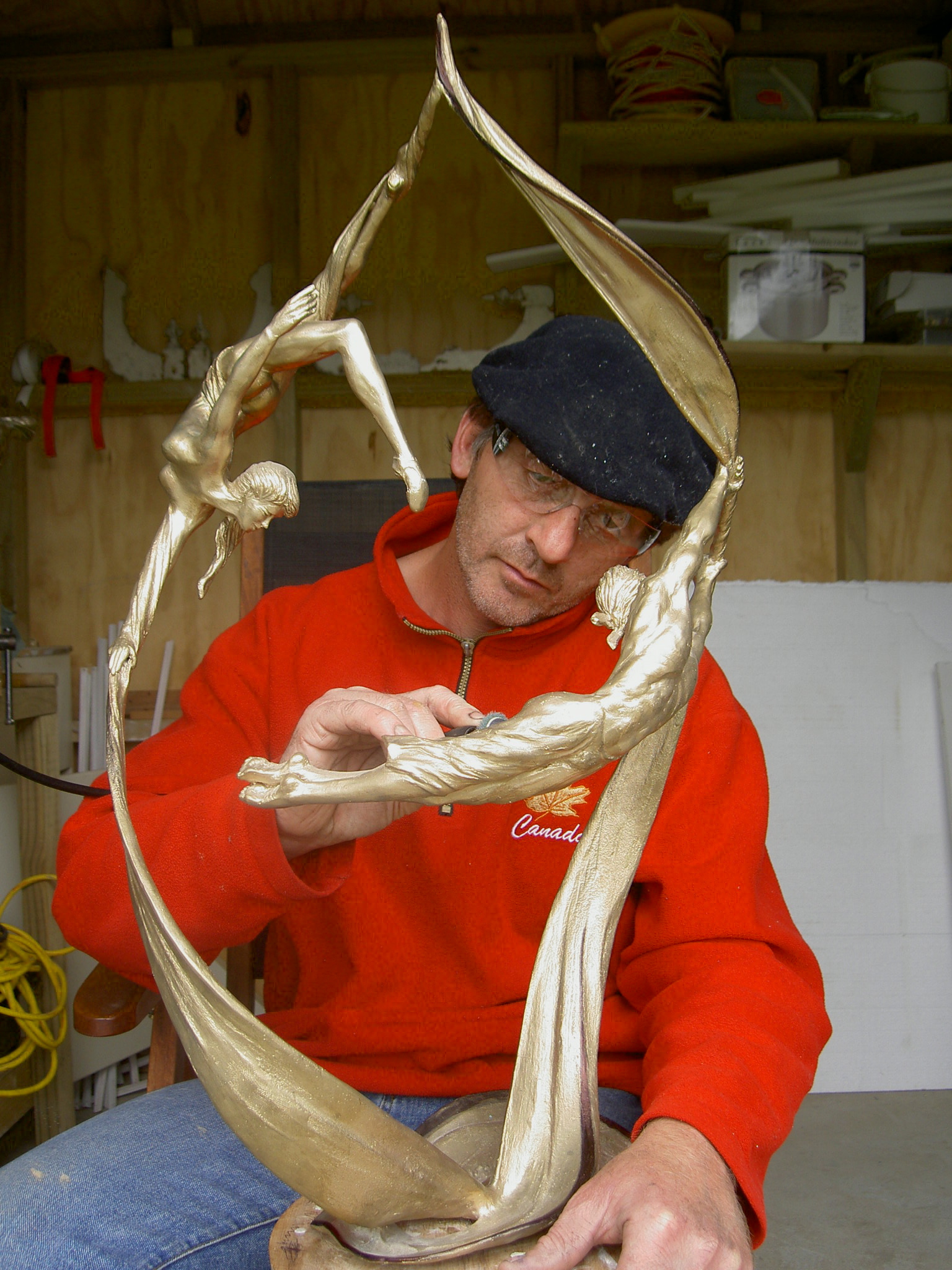 It's his experiences as a performance artist that inspired Desiles to capture the split seconds of motion and emotion that occur within a dance or performance, observing the fleeting moments and gestures that vanish as quickly as they are seen. Desiles sculpts his intricate and graceful figures in wax before casting in bronze, utilising the lost wax method. His works offer an evocative sense of grace and vigour, a weightlessness and lightness in dance and movement that defies the weight of the material the figures are created in.
Raised on a small farm in rural France, Desiles had a yearning and desire for performance, and wanted to become a clown. At age 12 he ran away and joined the circus, going on to fulfil his dream of clowning and become an accomplished acrobat after his extensive artistic training at the renowned Annie Fratellini Circus School in Paris and the "Ecole Nationale Des Arts Superieurs du Cirque".
Enjoying the camaraderie of circus life, Desiles toured Europe extensively throughout his teenage years. He would perform as an acrobat in theatres and major European venues including the Monte Carlo Sporting Club and the London Palladium, where he took part in several Royal command performances. He also made numerous television appearances and created his own acrobatic troupe that was recognised as the best comedy group in Great Britain. Having developed a solo act, Desiles travelled to New York where he met his wife and collaborator, Wendy, also an acrobat and a dancer. After travelling and performing together worldwide, they are now based in Wellington, New Zealand.
Inspired by his time within the circus, and a lasting passion for art, Desiles sought a medium with which he could continue and extend his exploration of form and movement, and that will offer permanence, and so he was drawn to sculpture. He now creates his timeless figures in bronze from his Wellington studio.
View all available works by Eric Desiles by clicking here.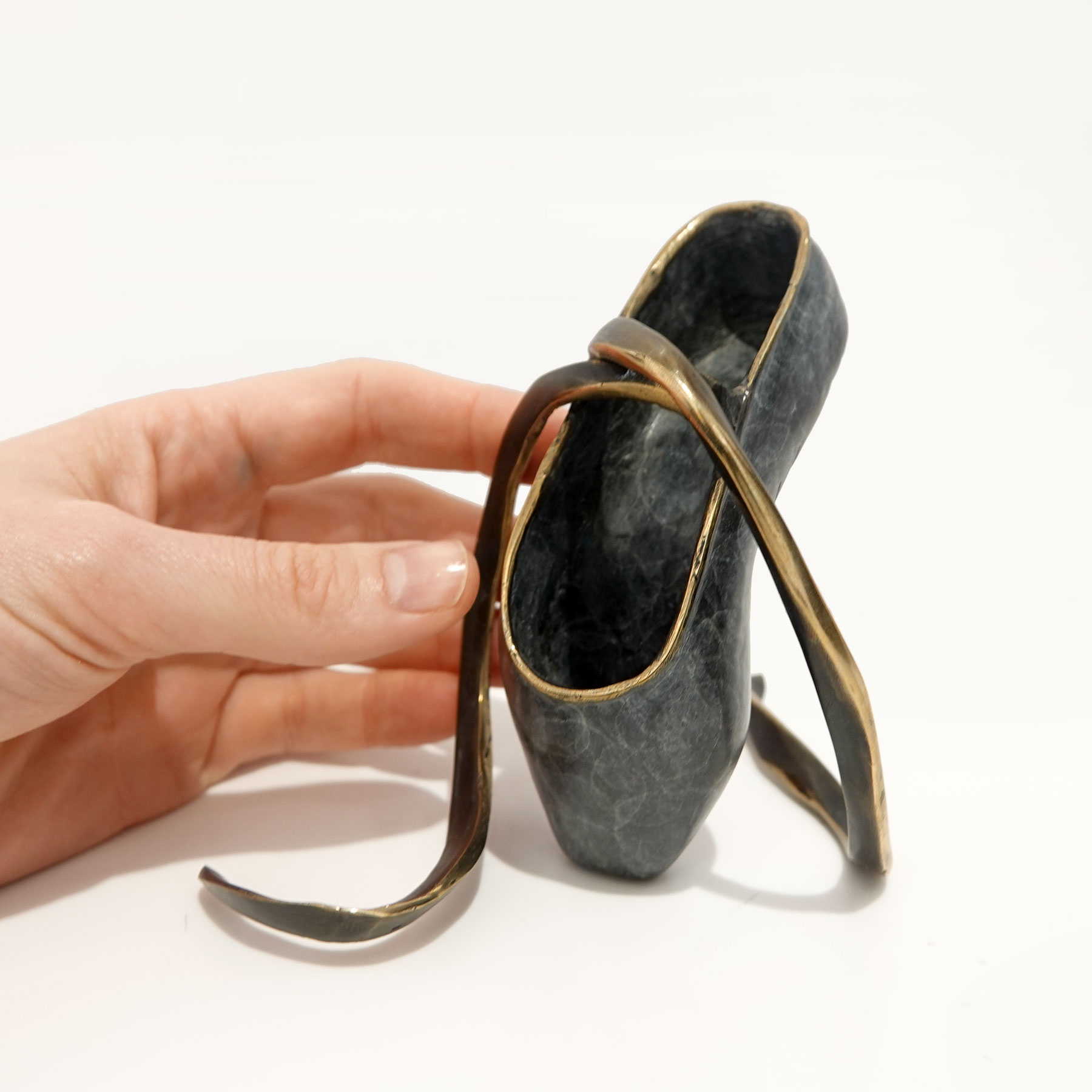 BORN:                       France
LIVES:                        Wellington, New Zealand
Parnell Gallery has represented Eric Desiles since 2023.