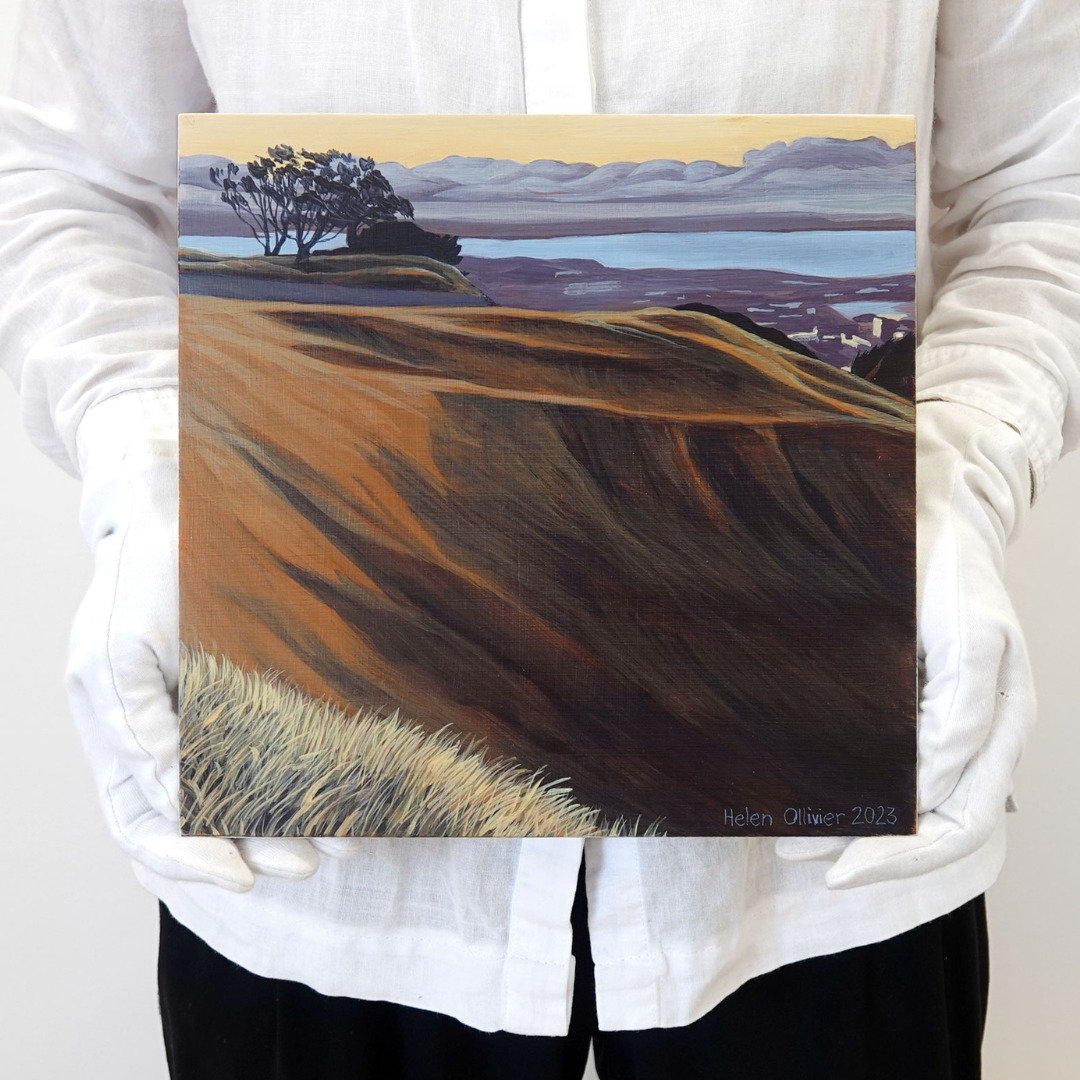 Helen Ollivier is a contemporary landscape painter who captures Auckland's west coast beaches alongside scenes from New Zealand's vastly inspiring Great Walks.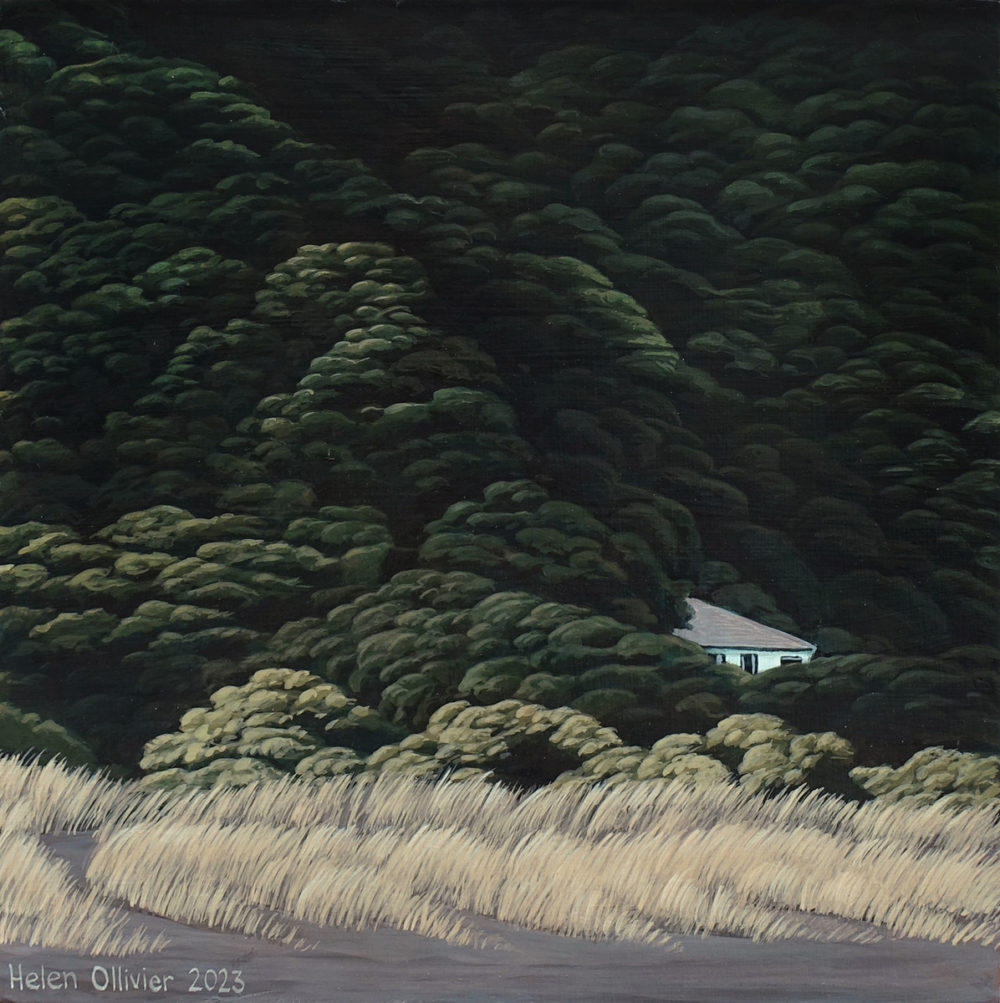 Working in acrylic on board, to small and large scale, Ollivier's harmonious balance of expressive and controlled brush strokes creates a smooth, dream-like sense of the landscape and sky above. Expressing her interest in rhythm and movement, and their presence within our natural environment, Ollivier explores the contrasts that exist between colour, light, and texture. Exuding a serene tension between stillness and dynamism, the paintings offer a sublime invitation to dwell within the artist's vision of the landscape. 

Ollivier graduated from Elam School of Fine Arts in 1997. In the years between graduating and 2008 she exhibited in seven solo shows at Parnell Gallery, before taking time away from the studio to raise her family and establish an art school for children. In late 2022 Ollivier reignited her studio practice, inspired to explore, observe, and paint the New Zealand landscape. Her works are held in private collections throughout New Zealand and abroad.
Parnell Gallery represented Helen Ollivier from 1996 to 2008, and resumed representation in 2023.
View all available works by Helen Oliver by clicking here.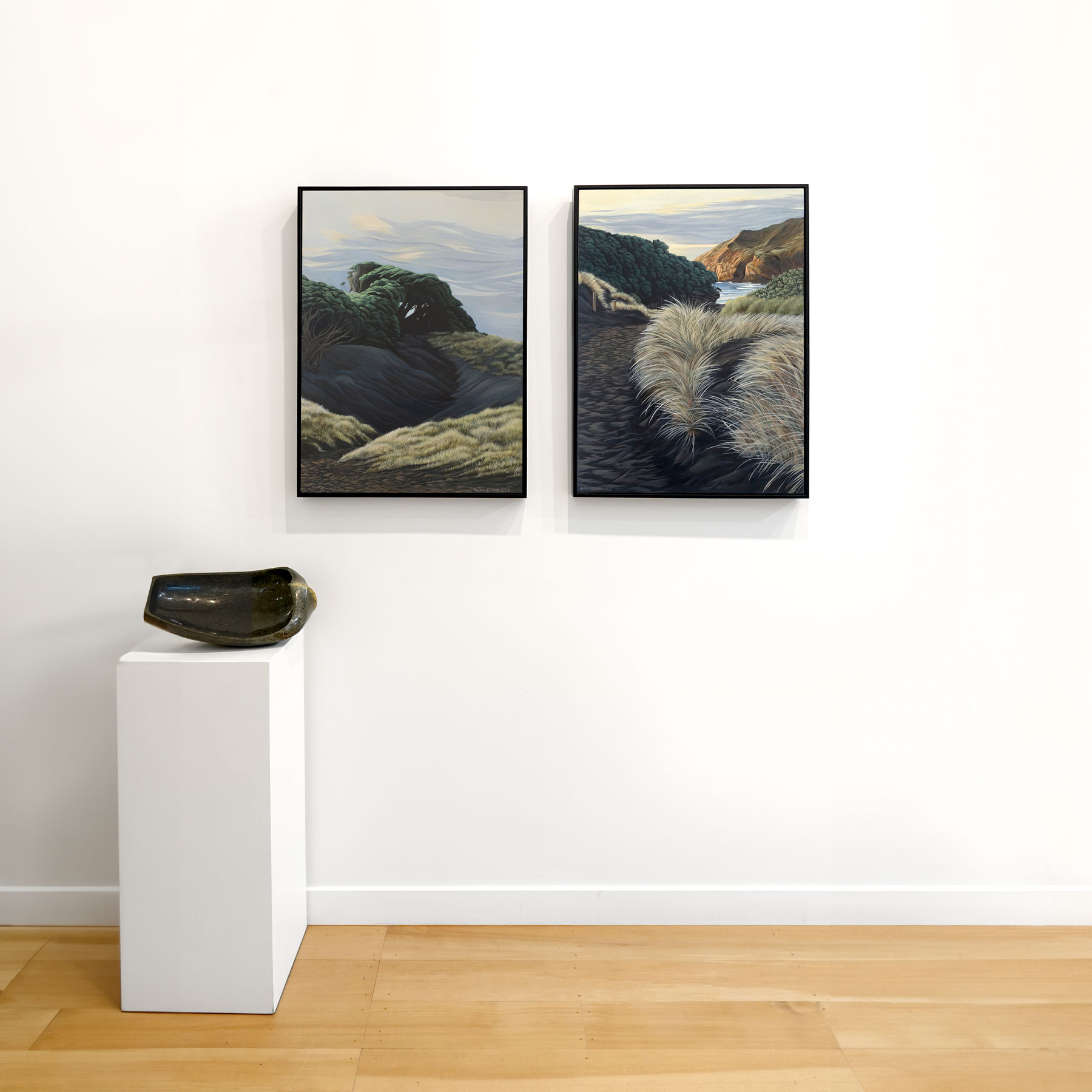 BORN:                       1976
LIVES:                       Auckland, New Zealand
EDUCATION:          Elam School of Fine Arts, Auckland.