Parnell Gallery is delighted to welcome contemporary portrait photographer, Jae Frew, to our stable of artists.
To read a full artist bio and view currently available works, please click here.
Based in Tamaki Makaurau, Auckland, Frew's commercial career in the advertising, magazine, and film industries spans over 30 years and the highly respected and sought-after photographer lists prime ministers, heads of state, TV personalities, corporate CEO's, film and television actors, and prominent sports people among his subjects.
With time and space to pursue his own photographic projects during the 2020 / 2021 lockdowns, Frew began exploring and shaping Manu Kōingo – Birds of Yearning, a concept that had been pressing on his mind for many years – to create a series of works that speaks to and engages with the interests of his youth while raising awareness of our fragile and diminishing forest life.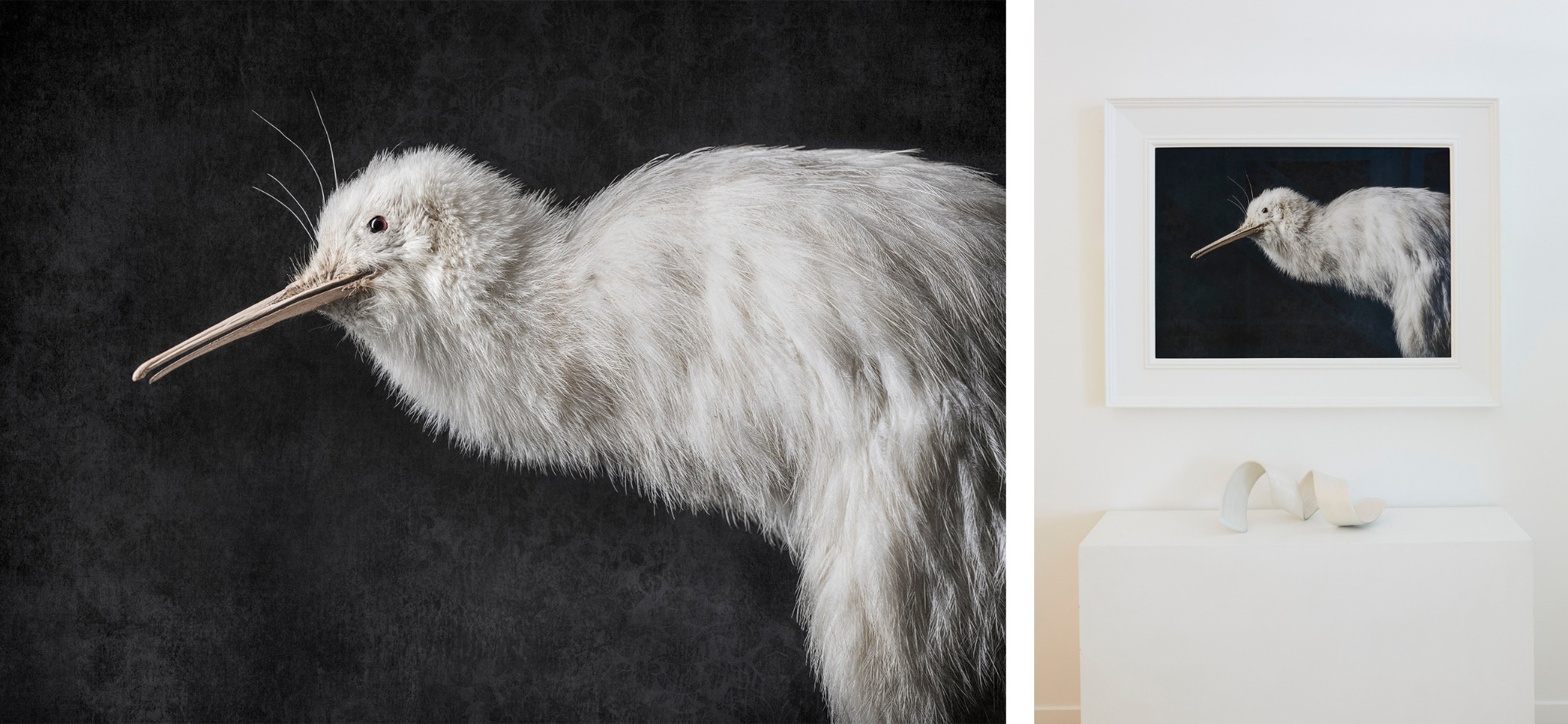 We recently sat down with Jae to discuss his background, his inspiration and his creative process in the lead up to his solo exhibition.
Could you please tell us briefly about your background?
For the past 35 years or so I have worked in the film, television, magazine, and advertising  industries as a commercial photographer. Specialising in portraiture, I've enjoyed capturing prime ministers, heads of state, corporate CEOs, and TV, film, music, and sports personalities through the lens.
As a boy I kept a large aviary in my parents' backyard in Matua, Tauranga. The more time I spent caring for and observing the inhabiting birds, the more their characteristics, distinctive movements, and beauty were revealed. I also spent a lot of time with my father learning how to work with wood – countless hours spent in his workshop learning the art under his tutelage and guidance.
These experiences left an indelible impression, and it was during the Covid lockdowns I spent time reflecting on that part of my life, and reflection quickly shifted into research. The concept for my upcoming exhibition, which had long been lingering in my thoughts, started to take shape as I consolidated these three areas  – photography, bird conservation and awareness, and working with native timber as a medium. The exhibition, Manu Kōingo – Birds of Yearning, became my focus for the last two years – researching and communicating with museums and institutions, while designing and making in the studio and workshop.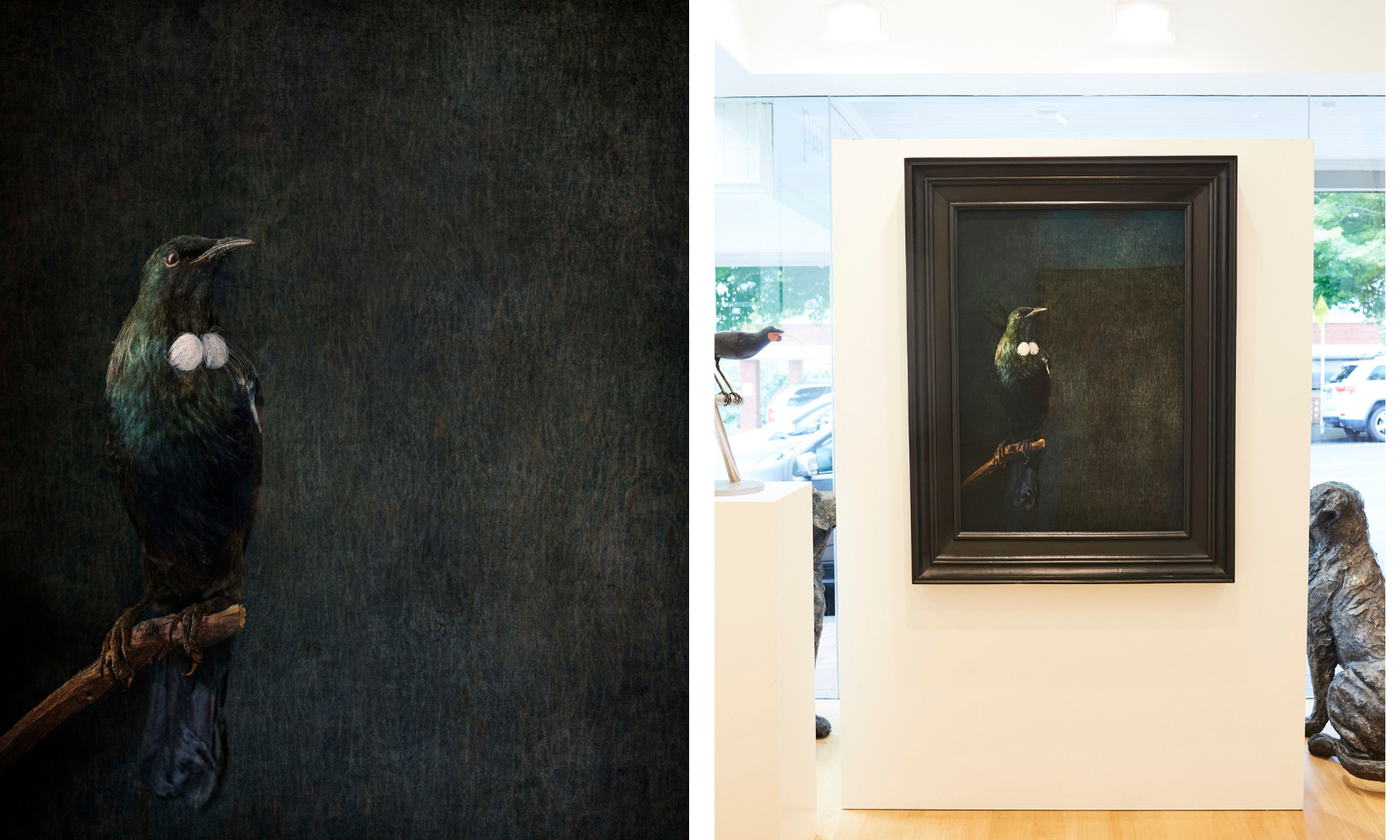 What medium and materials do you work with? 
Photography, while being my trade, has never lost its allure for me, so it felt natural to carry the medium into my creative practice. It's been a great honour to be granted access to various museums and institutions across the country to photograph my subjects for Manu Kōingo, particularly Te Papa (The Museum of New Zealand Te Papa Tongarewa) and Auckland Museum (The Auckland War Memorial Museum Tāmaki Paenga).
Framing the portraits is an equally important facet of the concept, and so I design each profile to support and encourage a connection with the subjects, and then sculpt the timber by hand into the individual frames. I work exclusively with repurposed native timbers, including Kauri, Rimu, Matai, and Totora, and source each piece from renovation demolitions, naturally fallen trees from farms, and old fence posts, for example. Working with the different timbers is incredibly engaging and I love it. Each piece has their own characteristics, such as an evocative smell (Kauri is the best) and the way they are able to be worked and moulded.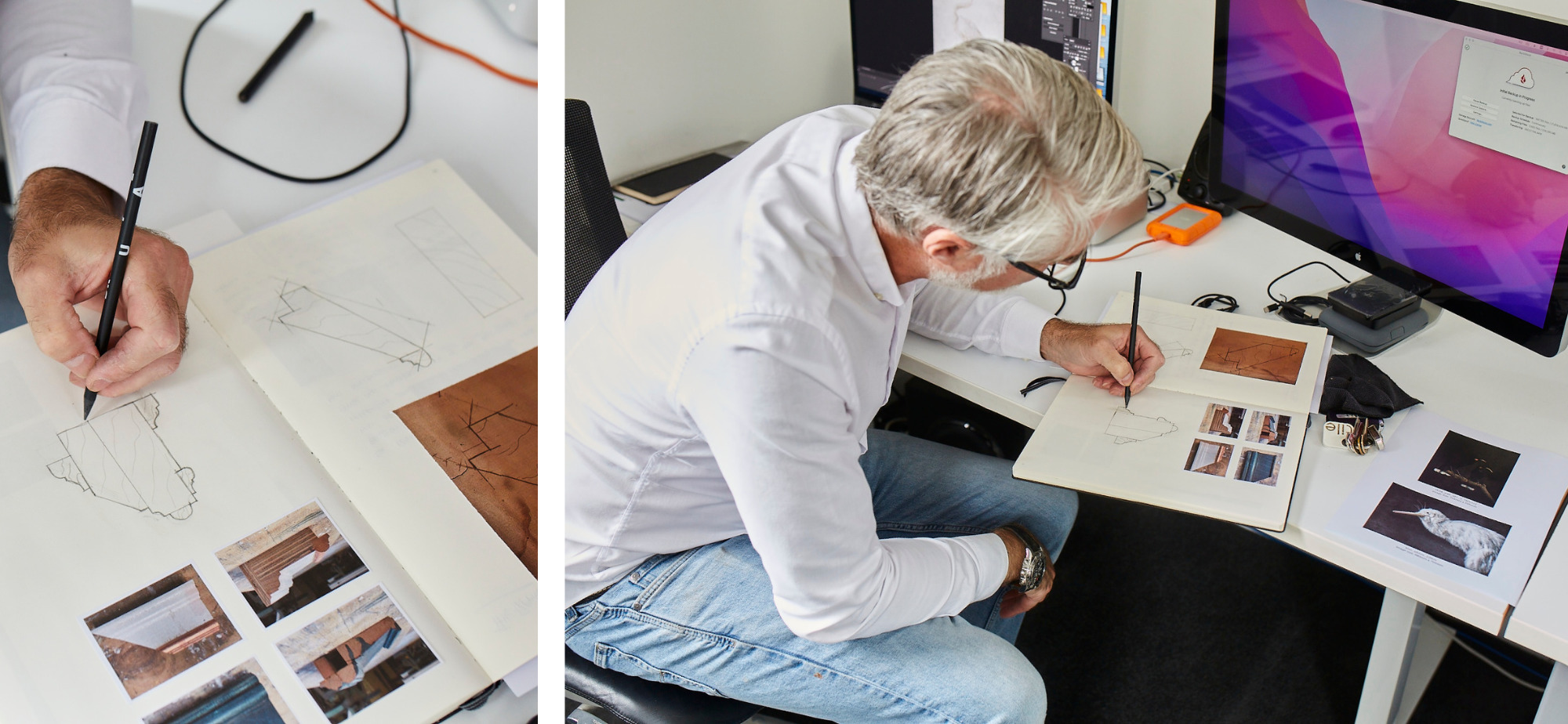 Are there subjects or birds in the exhibition that you are particularly drawn to and if so, why?
Tough question! Each of the portraits revealed so much to me about each of the subjects, but I think if I had to speak to one in particular, it's the Kakapo. Perhaps because it was one of the first portraits in the series and therefore a keystone to seeing the project manifesting, however I'll readily admit it's also the native bird that I'm consistently drawn to. Kakapo are full of personality, each with their own unique character, but can be shy, solitary, and their population is in serious danger. I photographed this particular Kakapo at Te Papa, Wellington and it really is such a handsome specimen.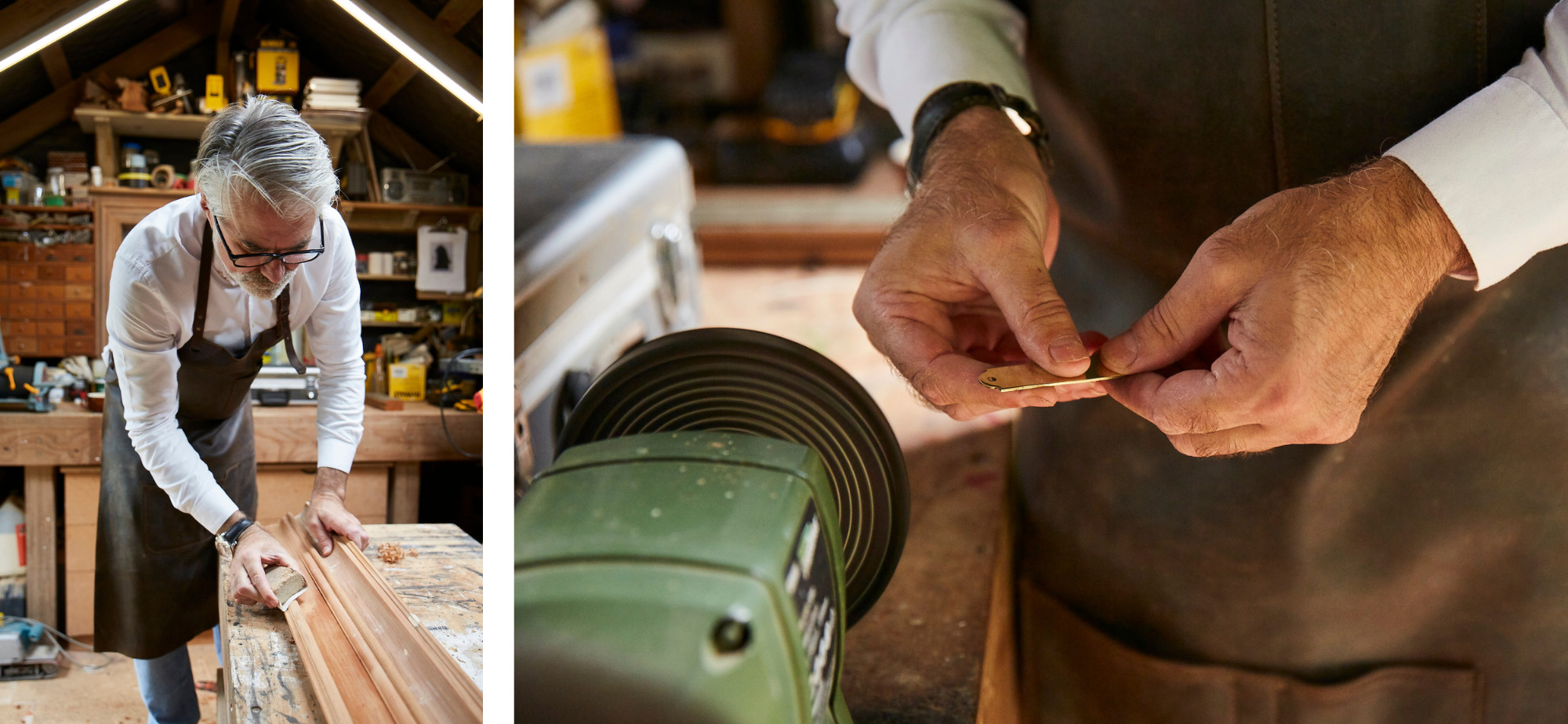 What inspires you to create? 
I've long been fascinated with 19th century New Zealand portraits by painters such as Lindauer and particularly Goldie and their compositional understanding of how to draw the viewer into the subject, a subtle turn of the head or the position of the gaze.
It's an ever-increasing passion for wildlife and conservation that has fuelled this desire to synchronise each facet and medium of my work, with timber and photography, and focus my practice on this series of portraits. It felt vulnerable, which I think is a good thing when exploring a subject, and I suppose there is an element of reverie that I felt towards the birds given their significance in my life as well as their iconic status. It feels incredibly natural to turn my lens toward the creatures I've studied for so long and this series satisfies my need to evolve, and to fold a life spent with a camera in hand into the natural world.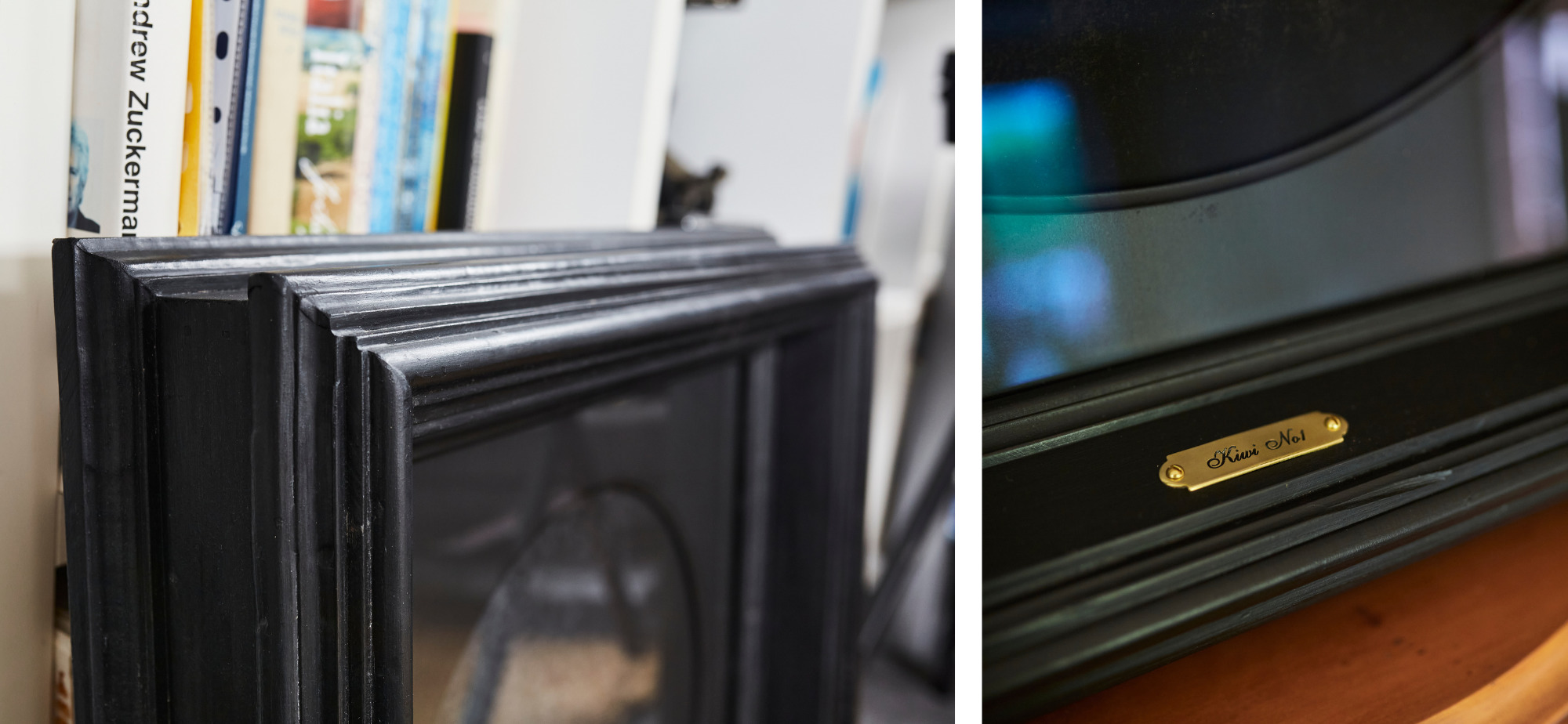 What are the origins of the exhibition name?
With respect to New Zealand's natural and cultural heritage, the naming of the exhibition was a significant factor and so I consulted with Ngahuia Te Awekotuku, (Emeritus Professor Ngahuia Te Awekotuku – MA (Hons) PhD FAWMM MNZM), who I'd met while taking her portrait during the filming of her show, 'Waharoa – Art of the Pacific'.
Manu means 'bird' (or any winged creature), and 'Kōingo' means yearning, fretting, longing, remembering, and trying to retrieve – a place, an object, a person; usually gone forever.
The name, 'Manu Kōingo', was conceived by Ngahuia Te Awekotuku for the exhibition, and it expresses a sense of hope for our remaining native birds, while also bringing awareness to their conservation and what treasures they are to Aotearoa New Zealand.
 ——————————————————————————————-
Jae's solo exhibition, Manu Kōingo – Birds of Yearning will be on view at Parnell Gallery from 21 March – 4 April 2023.
The works will be on display both in the gallery, and online.