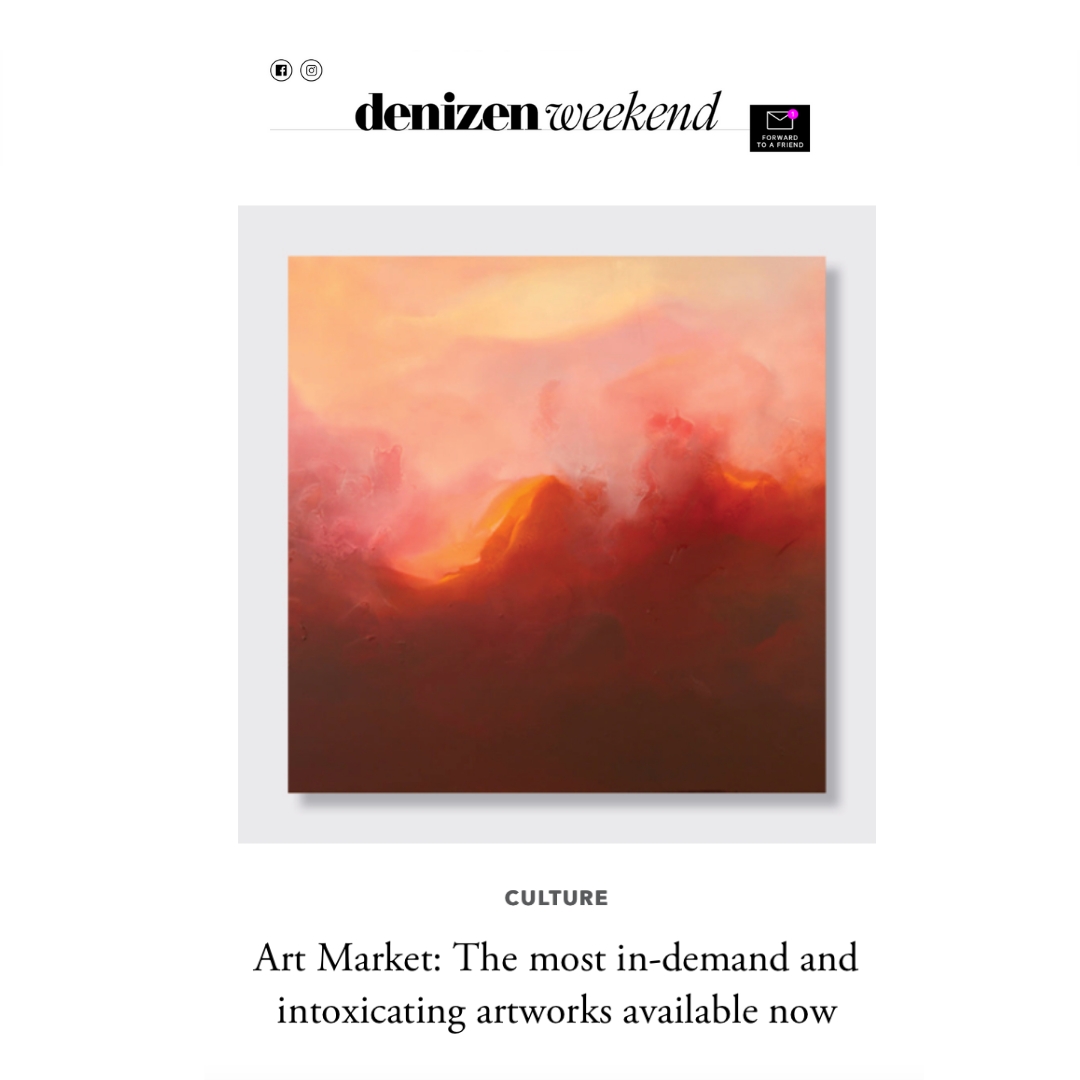 Spotted in the recent Denizen Weekend email is Catherine Roberts' sublime 'Tender' amongst wonderful company in the May Art Market.
Described by the Denizen as the 'top picks of art you should be buying now', the section explains that there is nothing like a new piece of art to change your perspective and lend new life to your space. From abstract figures to undulating colours, these refined masterpieces will elevate your surroundings and spark conversation. And we whole-heartedly agree.
View the full selection of artworks here – Denizen Art Market, May 2022
Thank you for the feature Denizen!
Catherine Roberts
'Tender'
Acrylic and Mixed Media on Canvas
1000 x 1500 x 65 mm
'It is, but it isn't', Roberts' exhibition of new paintings, is on view at the gallery until 31 May.
All exhibition works are available online now by clicking here.