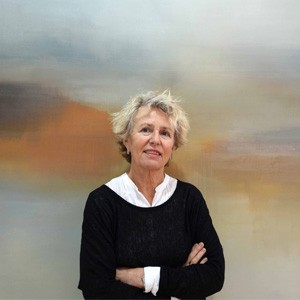 Parnell Gallery is celebrating an exceptional 40 years in business, a significant milestone that will make it one of Parnell's longest established businesses.
Sally Souness founded The Hang Up Gallery in 1976 at age 23 and has spent the past four decades making exceptional art available to dedicated art lovers and newcomers. Her youthful business plan was to provide International and NZ limited edition prints to the New Zealand art market. As the gallery grew and evolved she rebranded in 1996 becoming Parnell Gallery with emphasis on original NZ paintings and bronze sculpture, and a regular and varied exhibition schedule.
She comments on the longevity of her career. "I never wanted to do anything else, it was my dream since I was 17. I hugely appreciate the artists that I have worked with over the years and our wonderful clients, many of whom have supported the gallery over the last 40 years"
Sally's dedication to the art world has seen her foster and support many emerging artists, as well as more established artists who all bring an exciting energy to the Auckland art scene.
In 2011 Sally's daughter Anna joined her after 6 years working in London. Anna's specialist experience in corporate events and project management plus her passion and exposure to art gave her the perfect background to take on the role of Gallery Manager and as of 2016, co-owner. Anna comments, "I thrive on the buzz of being surrounded by so many talented artists and their boundless creativity. I look forward to what the next 40 years has in store for the gallery."