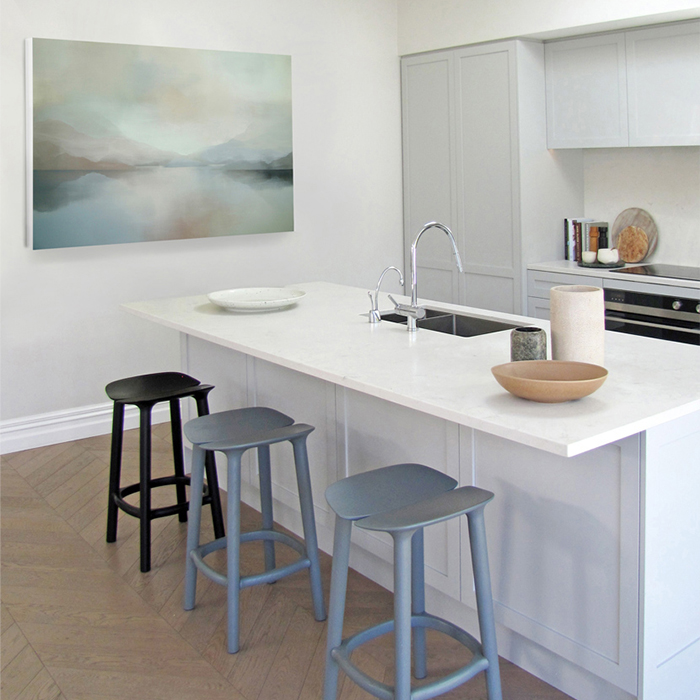 The gallery is open, but not as you know it!
If, like us, you are pleasantly distracted by thoughts of art and what might suit your new home work space or that wall you've forever been meaning to hang a painting on, we have good news!
Get in touch, send us a photo of the space and let us know which artwork/s you are considering and we will work some magic in Photoshop to help you visualise the artwork in situ.
What we require:
A photo of your wall including furniture etc.  If possible front on rather than from the side.
The width of your wall or piece of furniture so we can get the scale of the artwork right.
This is a complimentary, no obligation service.  Send us an email to art@parnellgallery.co.nz.
We look forward to hearing from you!
Example photo of a blank wall you're looking to fill