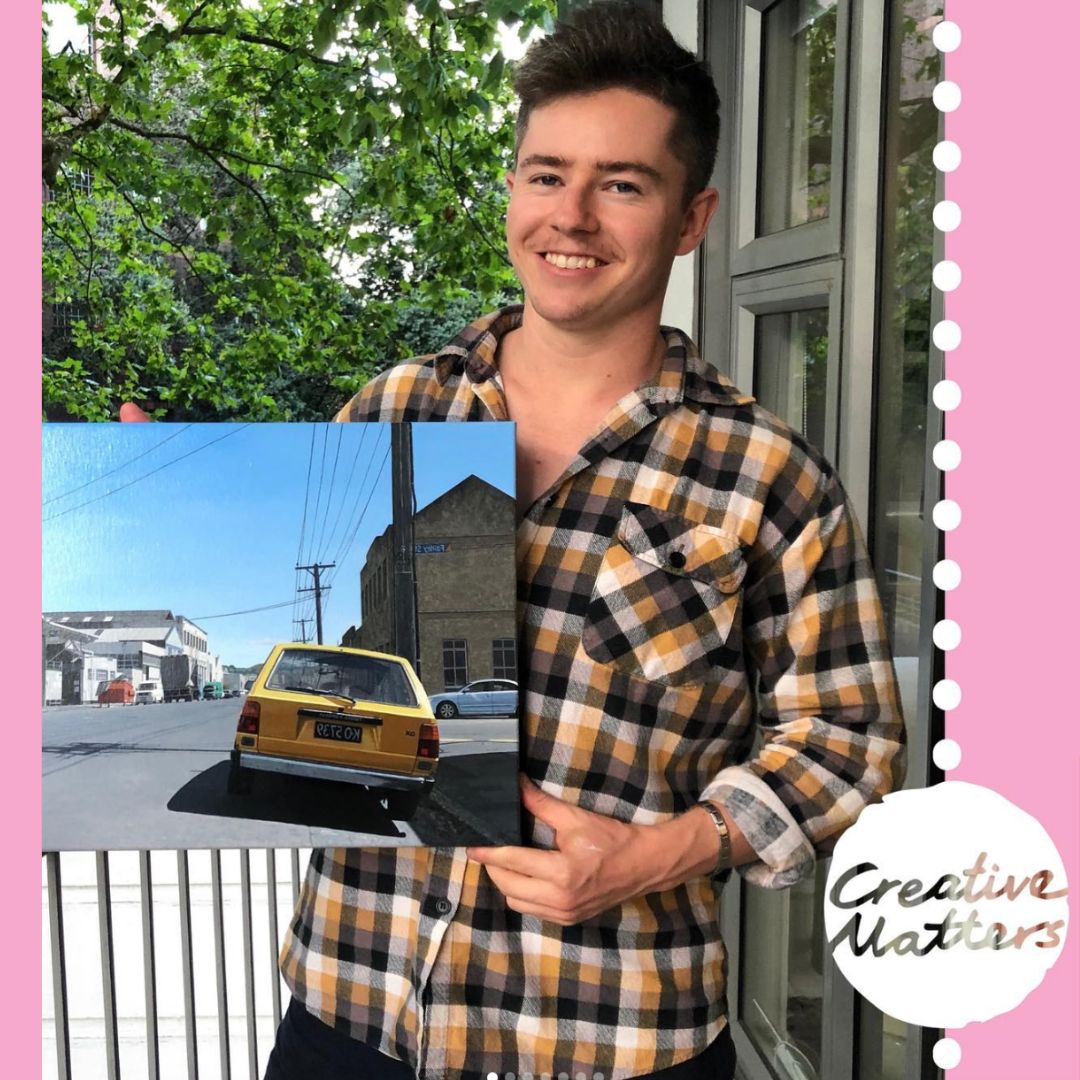 Parnell Gallery artist, Elliot Love, chats with Mandy Jakich of the Creative Matters Podcast in the lead up to his first Auckland solo exhibition.
—-
Episode 89 is with Elliot Love @elliotloveart on the @creativematterspodcast
Elliot is a contemporary artist based in Tāmaki Makaurau, Auckland. His hyper realistic paintings depict cars from the 80's and 90's era set within a city's still and lifeless urban environment.
Elliot works in oil on canvas, often on an unusually small scale. Many of the cars he paints are reaching the end of their lifespan – several of the cars he has painted no longer exist. With this in mind, Elliot looks to convey not just a moment in time, but the passing of an era.
Elliot talks about how he gave up art at school in year 13 and went on to study PE at Uni for one year before realising this wasn't the direction he wanted to go. Viewing NZ artist Tim Wilson's gallery in Queenstown 5 year emerging artist ago at the age of 20 was a pivotal moment for Elliot and a major catalyst in his decision to become a full time professional artist, which he has been ever since.
He shares how he relies on instinct when choosing cars and urban scenes to paint, how he organises his compositions, what he chooses to leave out or add and what he loves to capture. He reflects on how he best uses his time, how he feels about social media and how he stays present. When asked about his dreams for his future he simply says "the next painting session is the most important thing in my practice."
Click the image below to go straight to Spotify to listen to Elliot's interview now.