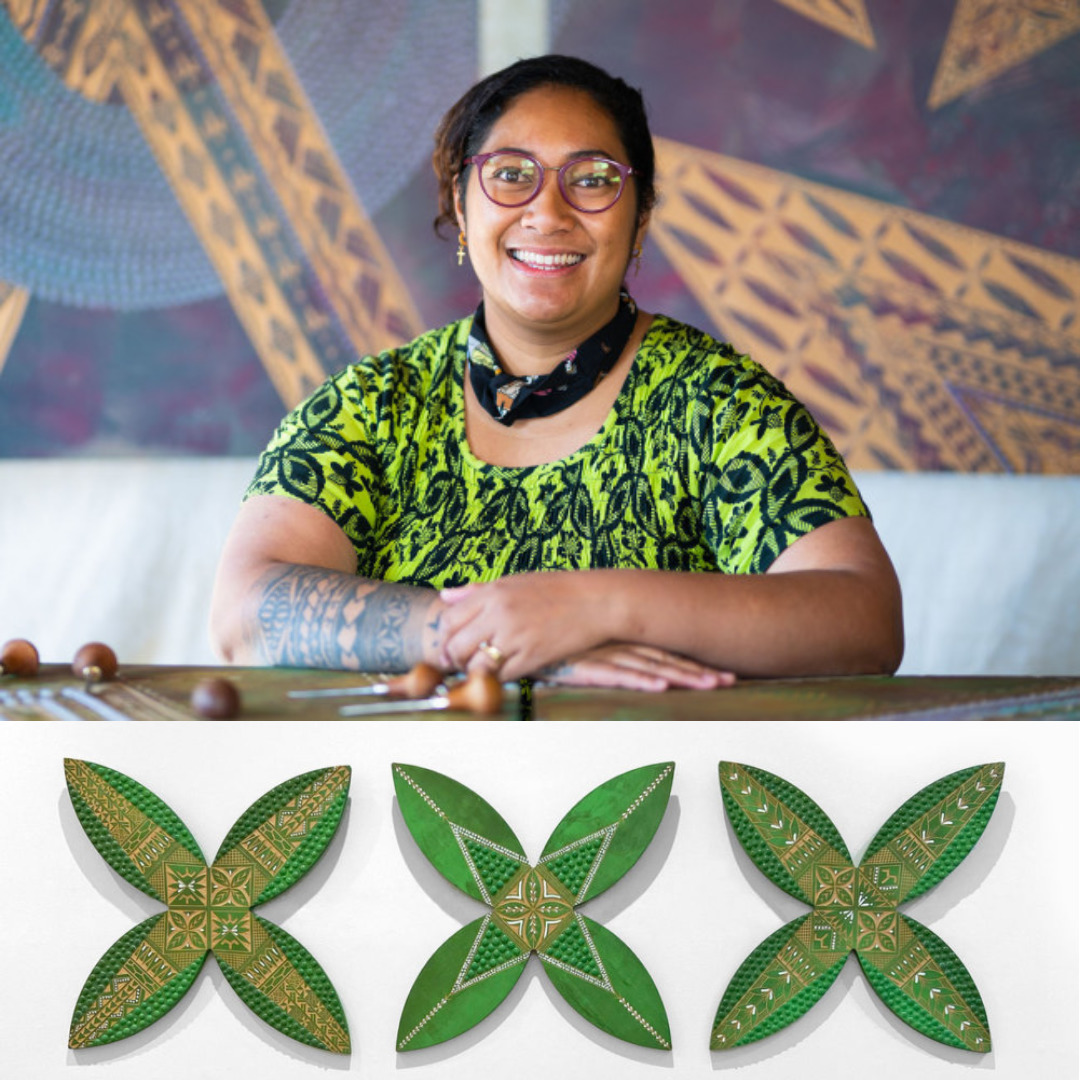 We are delighted to welcome Ana Teofilo to the Parnell Gallery stable of artists.
The New Zealand-born Samoan artist merges her Samoan heritage with western influence to create dynamic and contemporary Pasifika artworks.
Teofilo's distinctive Polynesian motifs are rendered by the artist carving directly into shaped boards, working to small, mid, and large-scale in circular, square, and frangipani-like forms. She then adorns her carved surfaces with opaque glue dots that offer a reflective quality, echoing the surrounding colours, and emphasising a sense of interplay between sculptural form and intricate detail.
Teofilo was the recipient of the Con Hutton Scholarship in 2015, contributing the completion of her Masters in Visual Arts from the Dunedin School of Art at Otago Polytechnic. She showed at the Auckland Art Fair 2018, and was the 2022 winner of the Edinburgh Premier Art Award. Teofilo's works are held in private collections, internationally and within New Zealand.
BORN:                       New Zealand
LIVES:                        Dunedin
EDUCATION:          Master of Visual Arts, Dunedin School of Art, Otago Polytechnic
View all available works by Ana Teofilo by clicking here