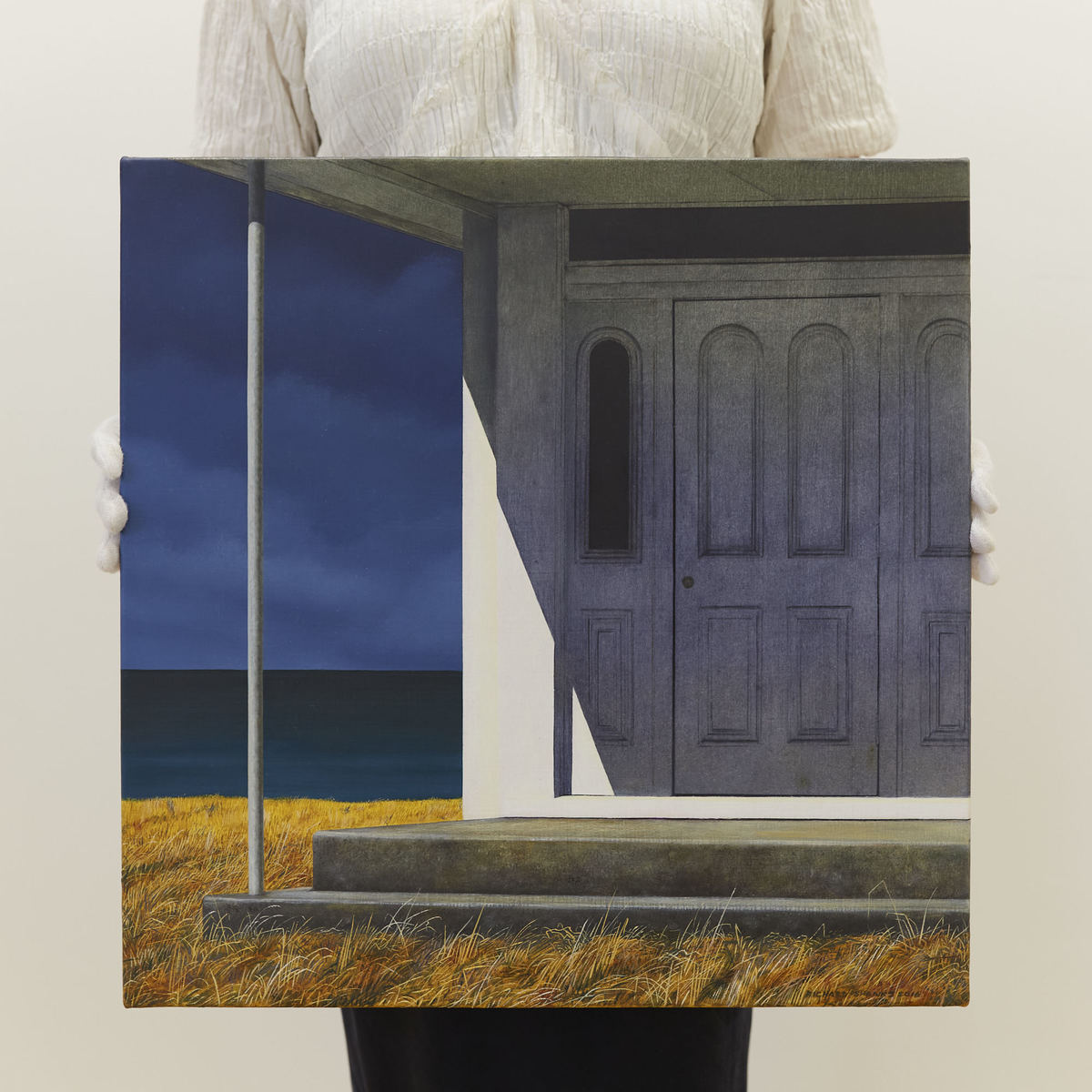 Parnell Gallery is delighted to introduce and warmly welcome to our stable of artists, contemporary landscape painter, Richard Shanks.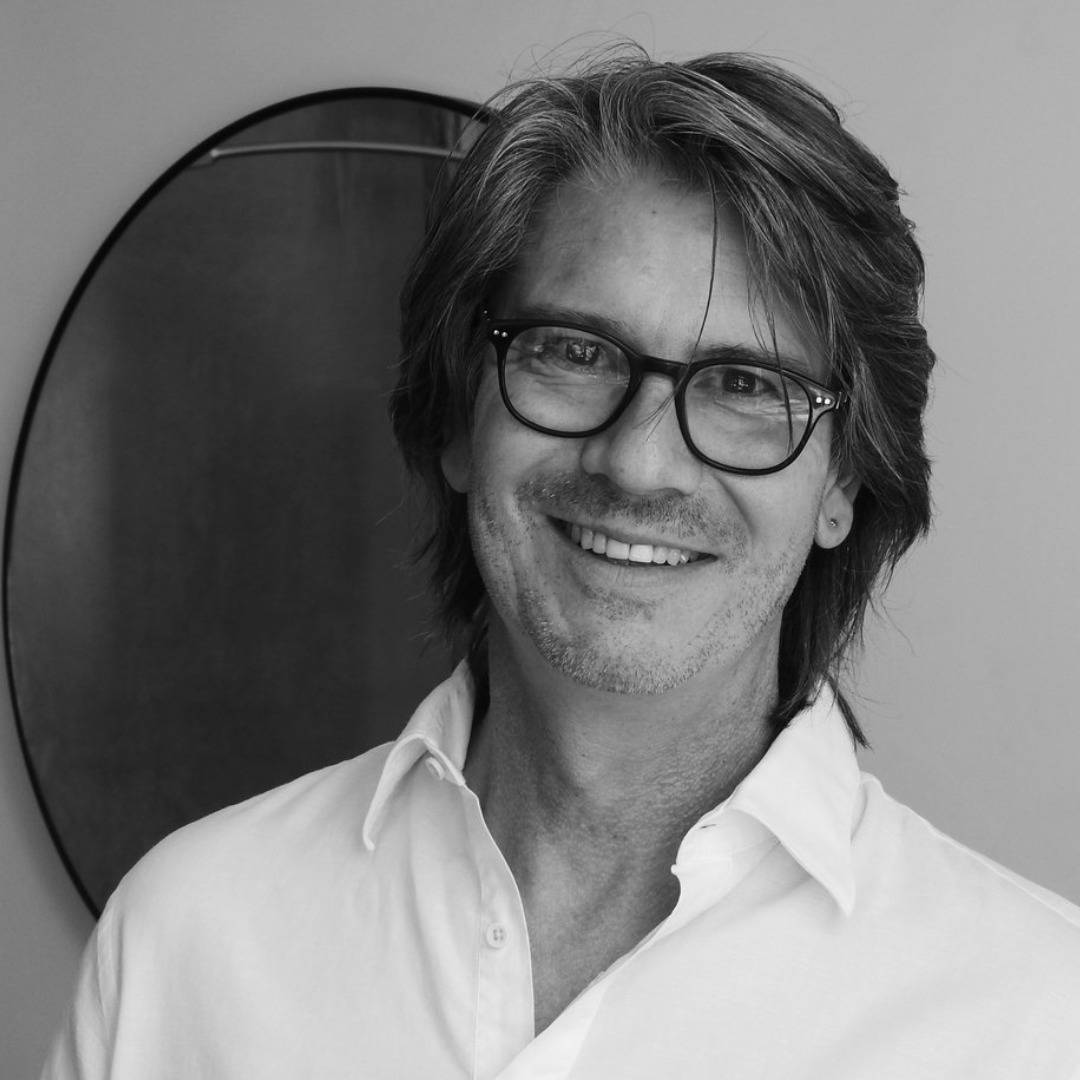 Shanks creates works characterised by finely detailed architectural forms set within urban and rural landscapes. Working in oil on fine Belgian linen, Shanks presents his subject with exquisitely detailed realism while retaining a sense of allegorical freedom expressed through composition and perspective.
In the tradition of artists such as Andrew Wyeth and Brent Wong, Shanks' presents the wider view of his elemental landscapes with a sense of surreal stillness and solitude. At times, our eye will be drawn toward a singular element, such as the light falling across the corner of an entrance or the brittle curling of a timeworn corrugated iron roof having caught his attention, this he brings to the viewer's attention within a wider composition.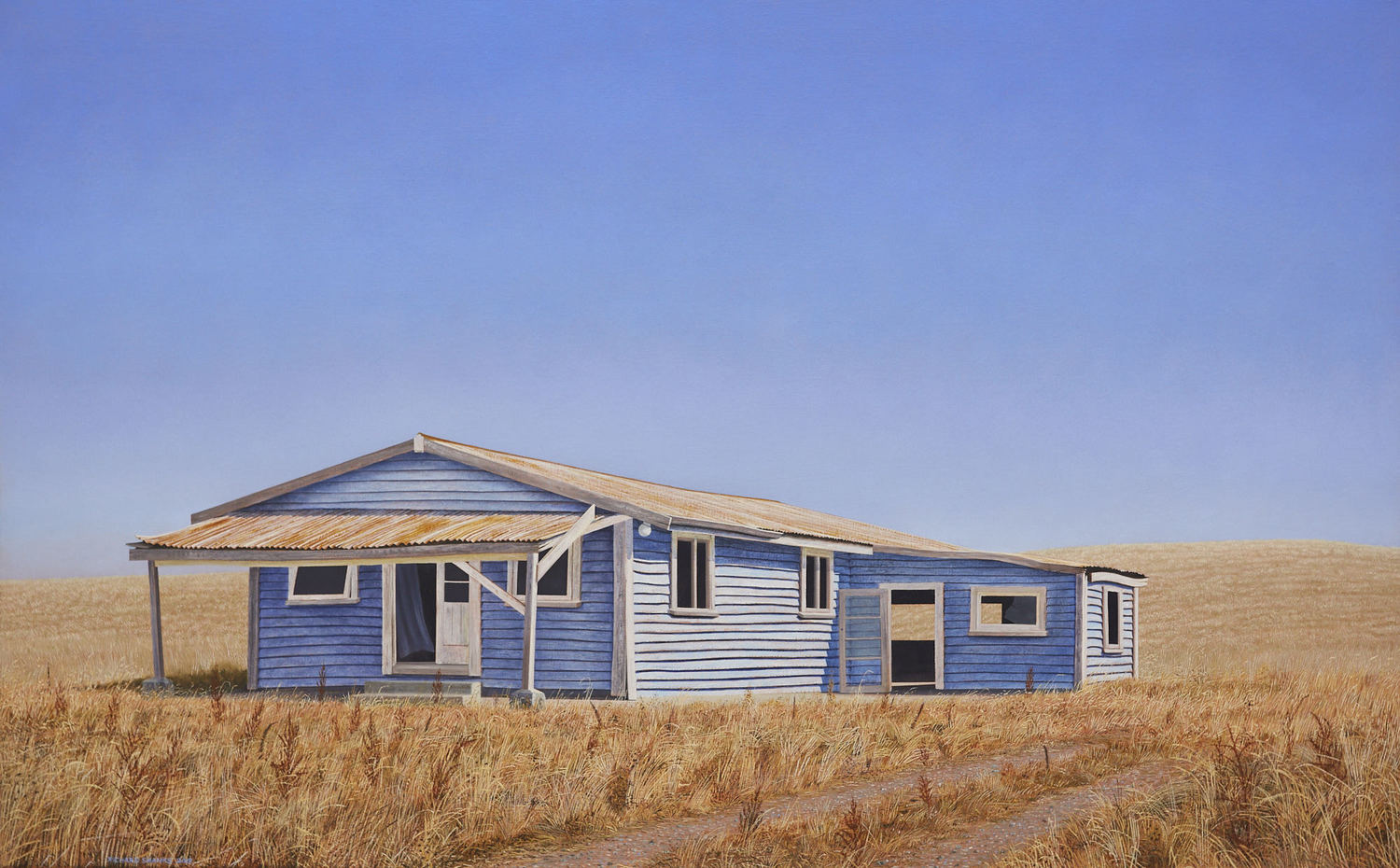 To view Richards available works, view his artist profile here