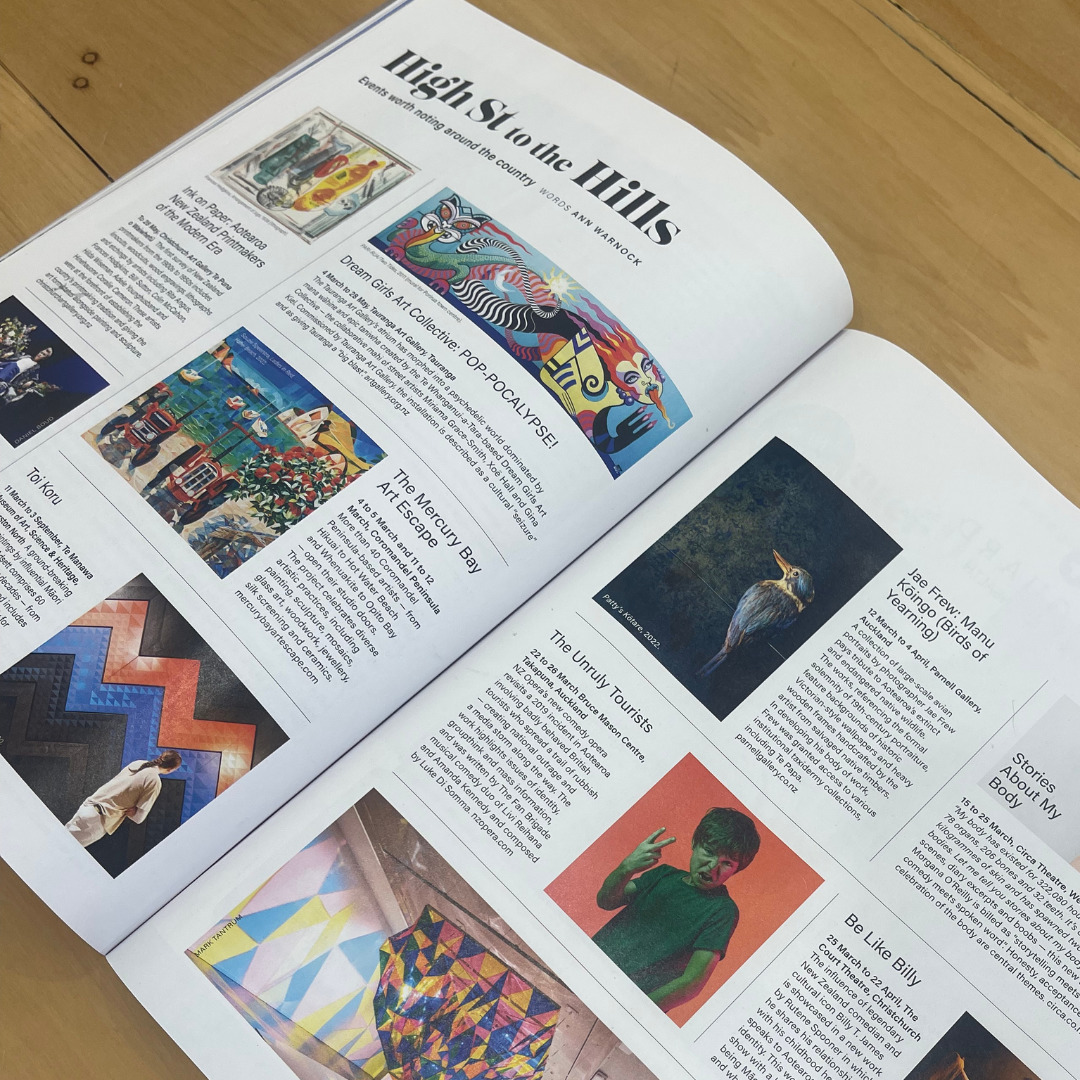 The March/April 2023 issue of New Zealand Life & Leisure Magazine sees Jae Frew's upcoming solo exhibition Manu Kōingo – Birds of Yearning which was covered in the High Street to the Hills section.
Jae Frew: Manu Koingo (Birds of Yearning)
12 March to 4 April, Parnell Gallery,
Auckland
A collection of large-scale avian portraits by photographer Jae Frew pays tribute to Aotearoa's extinct and endangered native wildlife. the works, referencing the formal solemnity of 19th-century portraiture, feature backgrounds of historic Victorian-style wallpapers and heavy wooden frames handcrafted by the artist from salvaged native timbers.  In developing his body of work,Frew was granted access to various institutional taxidermy collections, including Te Papa.
Pictured in the magazine is Patty's Kōtare