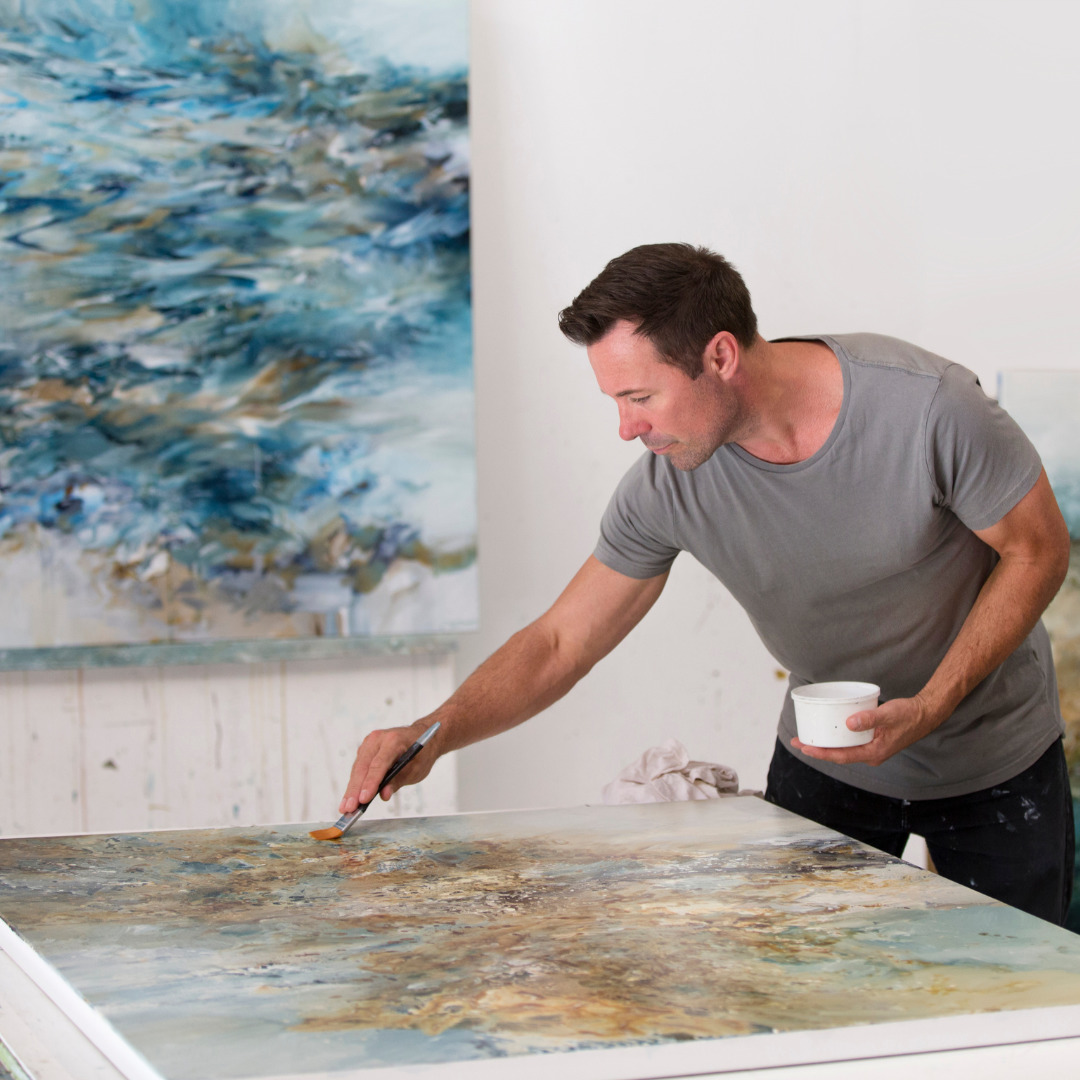 "We can hold a world in our hands, all is revealed by light." – Tim Jones 
In his latest exhibition, Tales of Light, Tim Jones engages with metaphor and abstraction, interlacing the notion of revelation with the presence of light through a series of expressive and engaging paintings. 
Themes of subconscious engagement have persisted through the evolution of Jones' work, with the artist observing the myriad of layers and connections that make up the multi-faceted world we inhabit. His gestural and fluid abstracts in large scale project his own perceptions, while also offering the viewer space to engage with their own presence, their own contemplations, and their own Tales of Light. 
"My work is a process of revealing, unlocking hidden layers and a new way of seeing. The paintings are ethereal, a story untold, something completely new." 
Tales of Light is on view at Parnell Gallery 14 – 28 June.