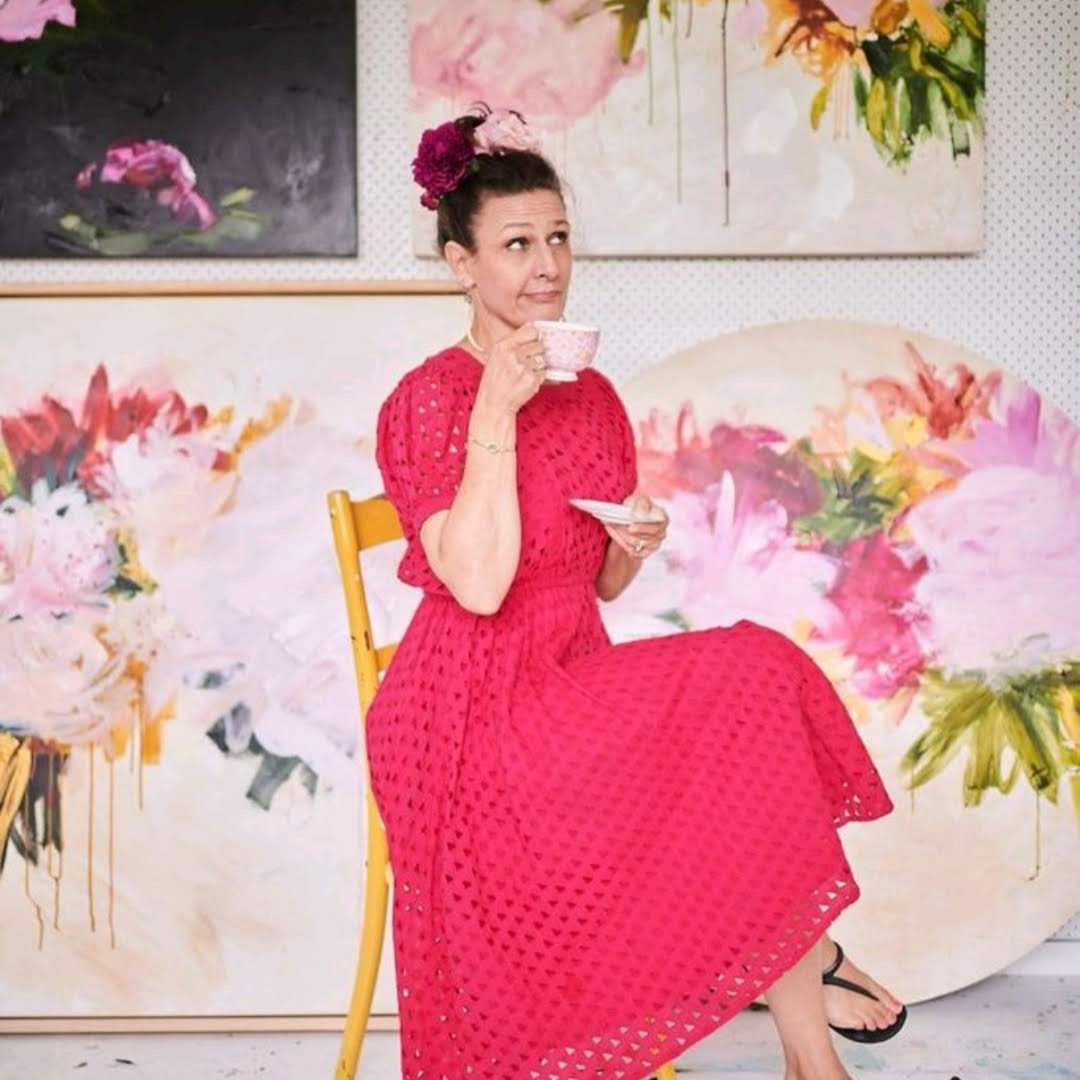 Wellington based artist Anna Stichbury works across a range of media, specialising in contemporary mixed media paintings featuring vibrant, intense hues, rich textures, and gestural brushwork. The large scale of Stichbury's abstract compositions draws the viewer in, emphasising and inviting engagement with her true subjects: colour and texture.
Through this latest body of work, Stichbury explores notions of familiarity, discovery, and perception. The paintings are a sensory reflection of greater time spent observing and experiencing her local surroundings, calling the beauty and colour that exists there back to the studio.
Alongside her abstracts in brilliant gold and azure blues, Stichbury has also completed a series of new floral works, shifting her previous small-scale botanical investigations into larger-than-life blooms that reverberate with gestural areas of texture and an exquisite palette.  Naturalistic tones alongside vibrant fuchsia and pinks harmoniously collide, lines of dripping paint and expressive, sculptural petals giving equal attention to the materiality of paint itself – each element dancing together to create a captivating melody of colour in full bloom.
'Nature Unfolding' is on view at Parnell Gallery March 29 – April 12.