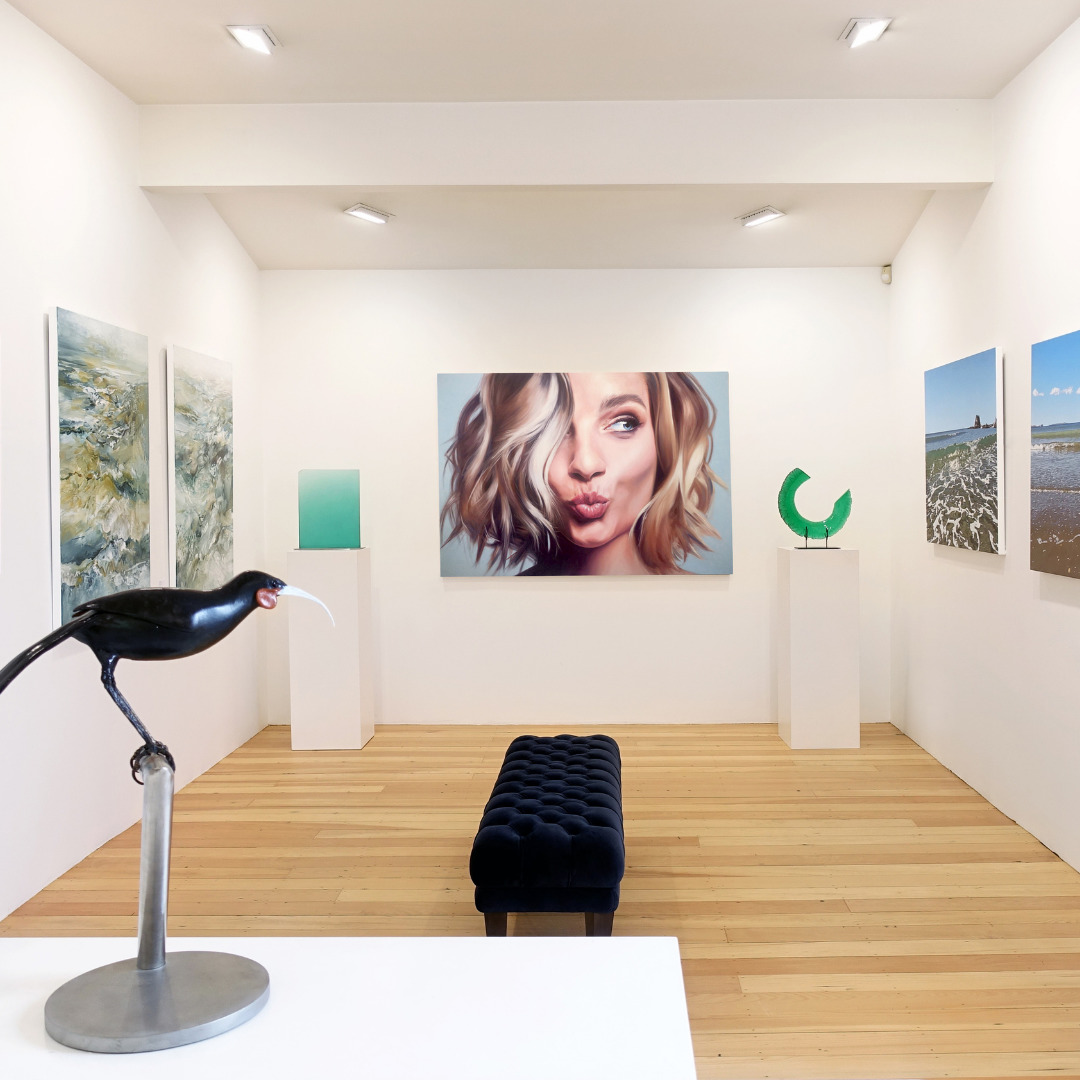 Recently, our Parnell Gallery co-Director Anna, was asked by Verve Magazine for her opinions on design, trends and how social media has changed the art landscape for their design feature in their March 2022 issue.. Read the full article below:
What led you into the art world?
My mother Sally founded the gallery when she was 23 so I really did grow up surrounded by art.  I spent most of my 20s living in London and while my career initially went down another path,  I found the diverse and vibrant art scene in Europe very inspiring. Sally had always thought we would make a good team with our complimentary skills and experience so soon after I returned to New Zealand we joined forces and the rest is history.
Is it difficult keeping up with trends?
It is important to keep up to date with happenings in both the New Zealand and global arts industry with curiosity and enthusiasm, however for us and our clients we have recognised that alongside a knowledge of what is trending, there is greater appreciation for presenting works that will outlast a season and will be enjoyed in living spaces for decades to come.
When designing a room what is the most important factor when incorporating art into the space?
For new builds or larger scale renovations ensure you include spaces for art during the design process! With contemporary design we are gravitating more toward open plan spaces, and that can include the use of a lot of glass meaning less wall space. Many of our clients have commented that they wished they had considered their love for art as part of that process.
When working with a client, do you listen to their ideas and then suggest what would be good in their space.
Listening is one of the most important aspects of our role in a client's purchasing journey.  Art really is so subjective. We all have unique needs and responses to art – whether it be on a conceptual or emotional level, or intrinsically being drawn toward a particular palette, style, discipline, even size of the piece is intended for a particular space. It's our job to listen, connect, and really understand what our clients are looking for before making suggestions of what may work.
How has social media changed the art landscape for us?
We are in the fortunate position that we always have so much exciting and inspirational content to share across our social media platforms.  Instagram, being such a visual platform, is the ideal space for us to share with our followers exhibitions, new bodies of work, behind the scenes peeks into artist's studios, and also to engage with our local and international community in a forum that is two way.
Thank you for having us part of this feature Verve Magazine.
To read the entire feature, see the March 2022 magazine online here.