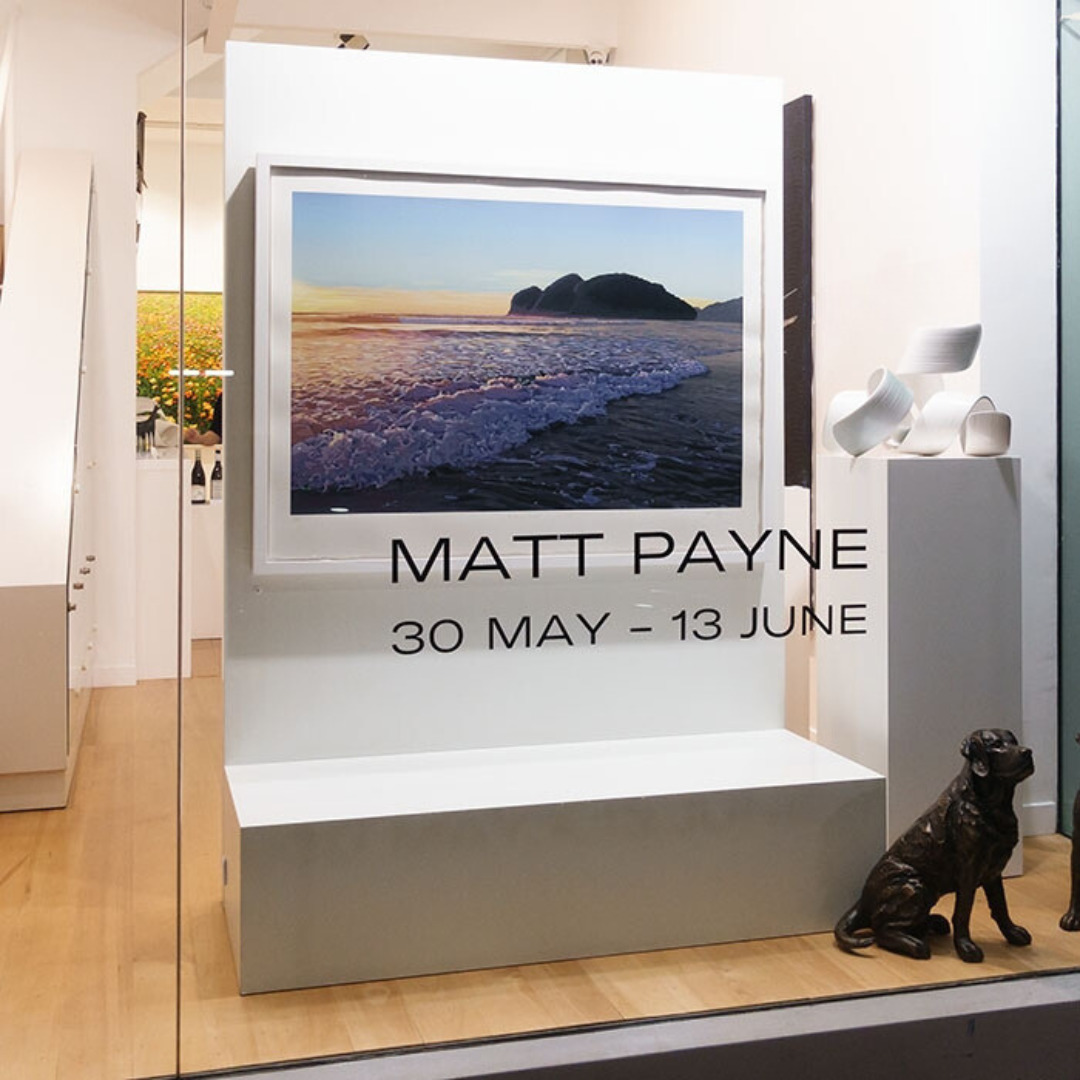 Image above courtesy of Artsdiary.
Parnell Gallery is delighted to extend our enthusiastic congratulations to our gallery artist, Matt Payne, and the team at Artrite on their remarkable achievement at the 2023 Pride in Print Awards.
These highly regarded awards serve as a testament to the excellence within the printing industry, and Payne's most recent screenprint, 'Te Henga Sunset,' has secured an extraordinary accomplishment, garnering four gold medals, including the supreme award, specialty print, and screenprinting award.
We invite you to delve into the captivating details of 'Te Henga Sunset' or even acquire this magnificent screenprint by clicking here.
A heartfelt congratulations goes out to Glenn, Bruce, and the entire Artrite team. This well-deserved recognition  acknowledges the exceptional skill and unwavering passion exhibited by each and every one of you.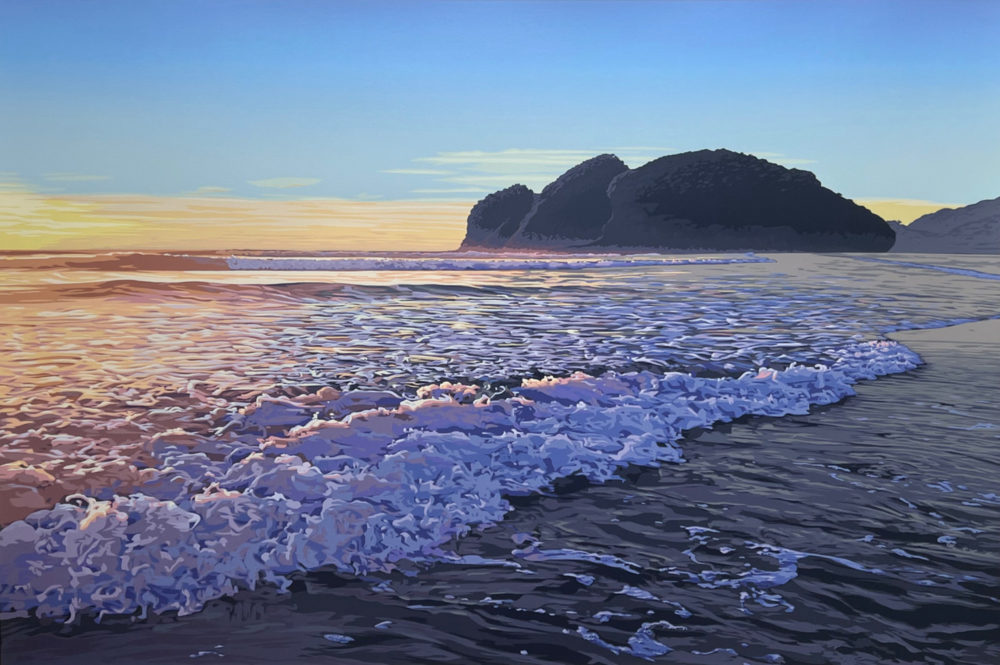 Pride in Print Awards: Judges Comments:
An incredible example of true print craftmanship and artistic collaboration, this screenprint was a genuine labour of love.
It required the hand-mixing of 33 colours and production of film layers, which the artist needed to sign off each time. With colours prone to change during repeated pulls, only 30 could be completed at a time before a clean up was required, with colours needing to be remixed, film layers reproduced and artist sign off sought again.
Taking three weeks and about 2000 hand pulls to complete, the result was an original screenprint, produced with great detail and wonderful colour consistency over all areas.
So many things can go wrong in all of those processes, yet it was so beautiful – we were blown away.