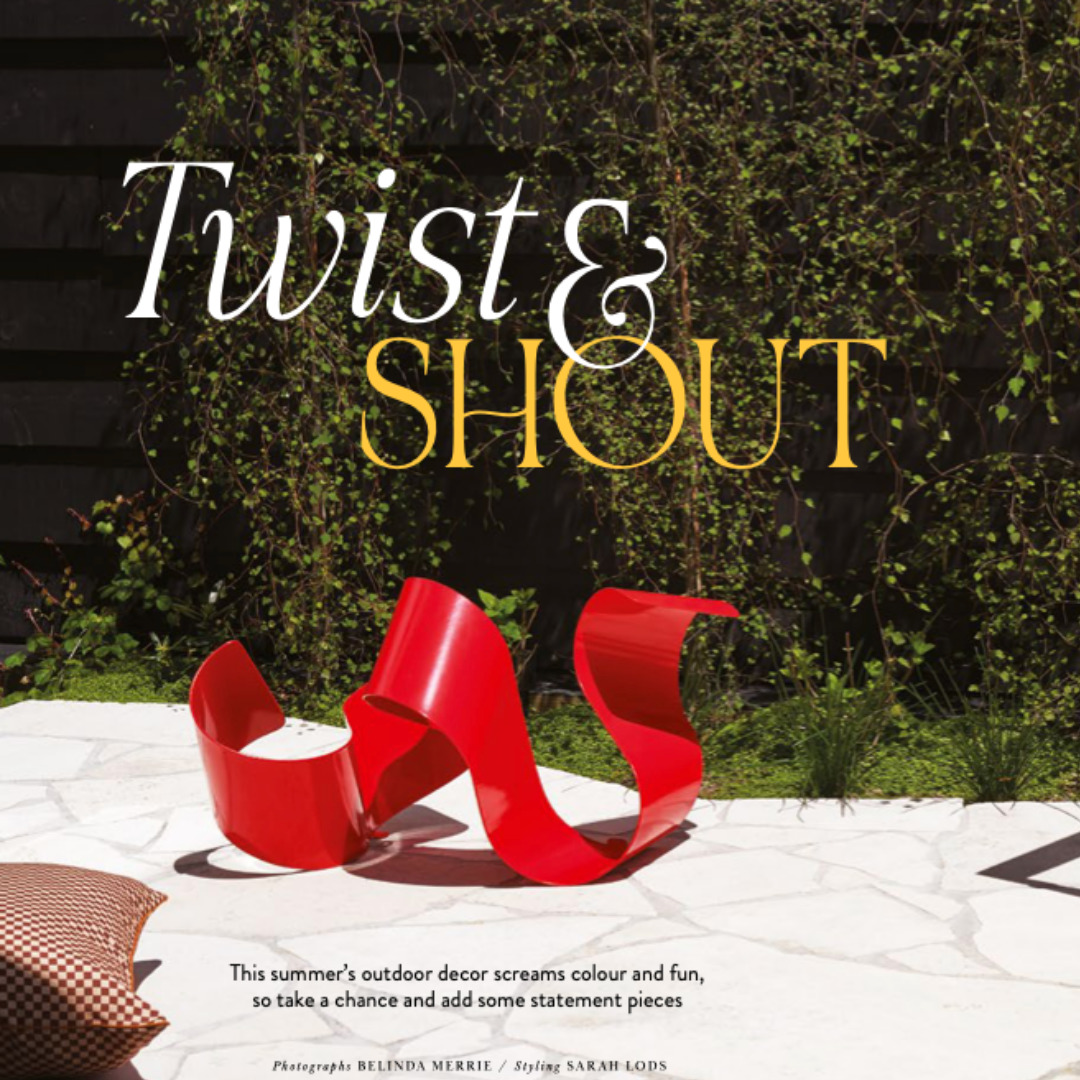 The January issue of @nzhouseandgarden was recently released and within the pages you'll spot three Parnell Gallery artworks set within the most captivating garden setting.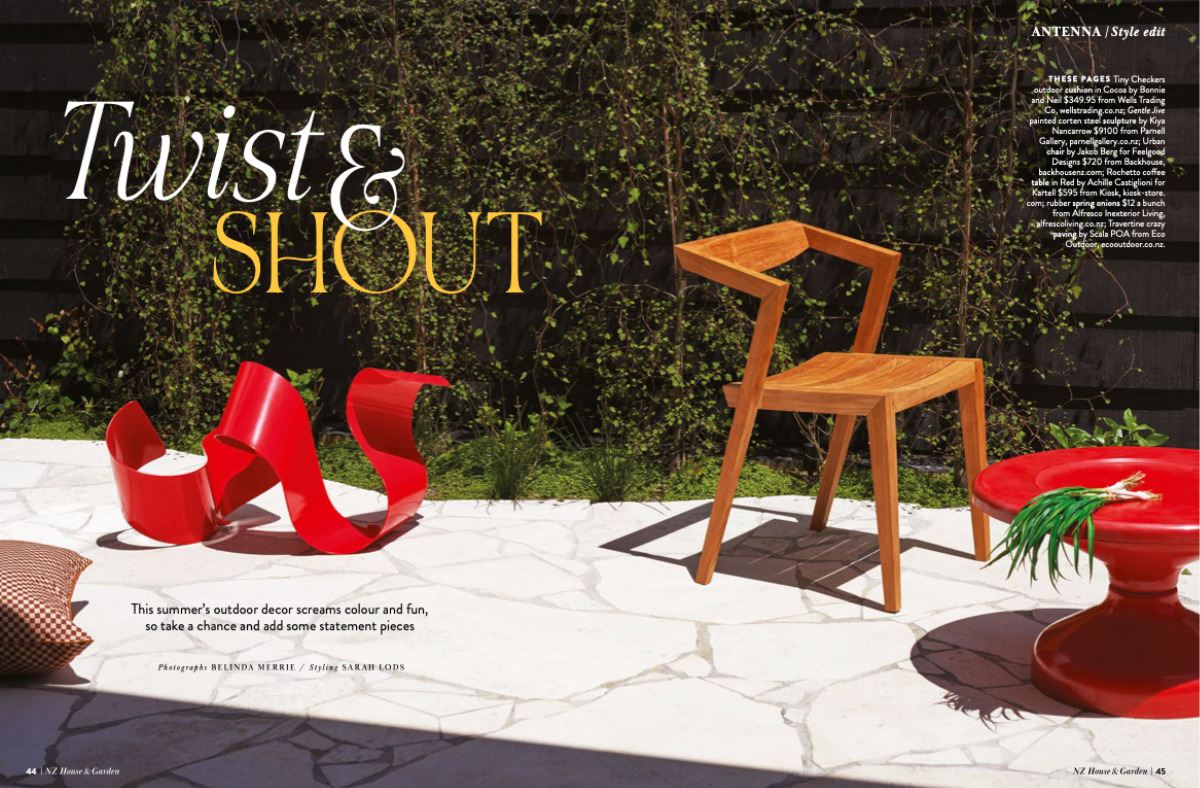 Pictured above: Kiya Nancarrow, 'Gentle Jive'.
Pictured over the 6 page feature are two vibrant sculptures in corten steel by Kiya Nancarrow, 'Gentle Jive' (red) and 'Footloose' (yellow), along with Wendy Hannah's 'Nurturing' in brilliant dichroic film on acrylic.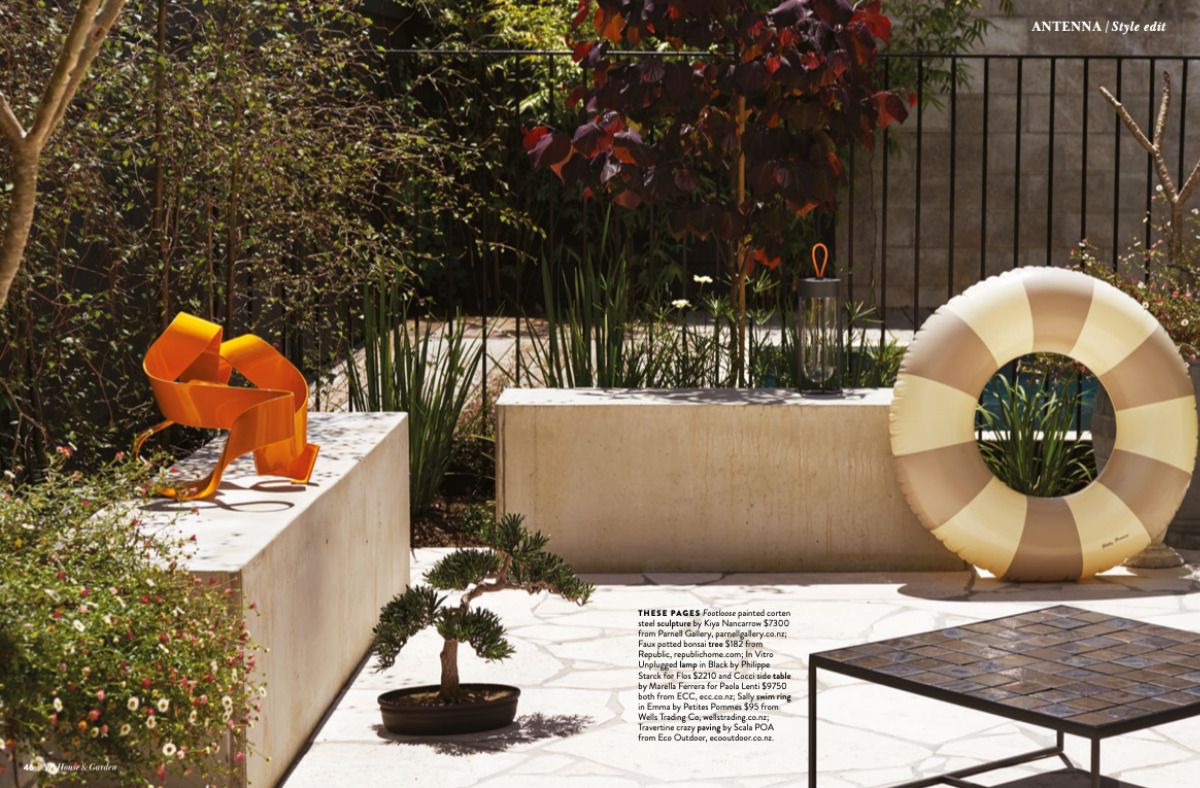 Pictured: Kiya Nancarrow 'Footloose' (yellow)
View all works by clicking on the artwork names above which will take you through to our website for further details and images.  Contact us with any queries about these works by emailing art@parnellgallery.co.nz or calling +64 9 377 3133.
⁠
Images by Belinda Merrie
Styling by Sarah Lods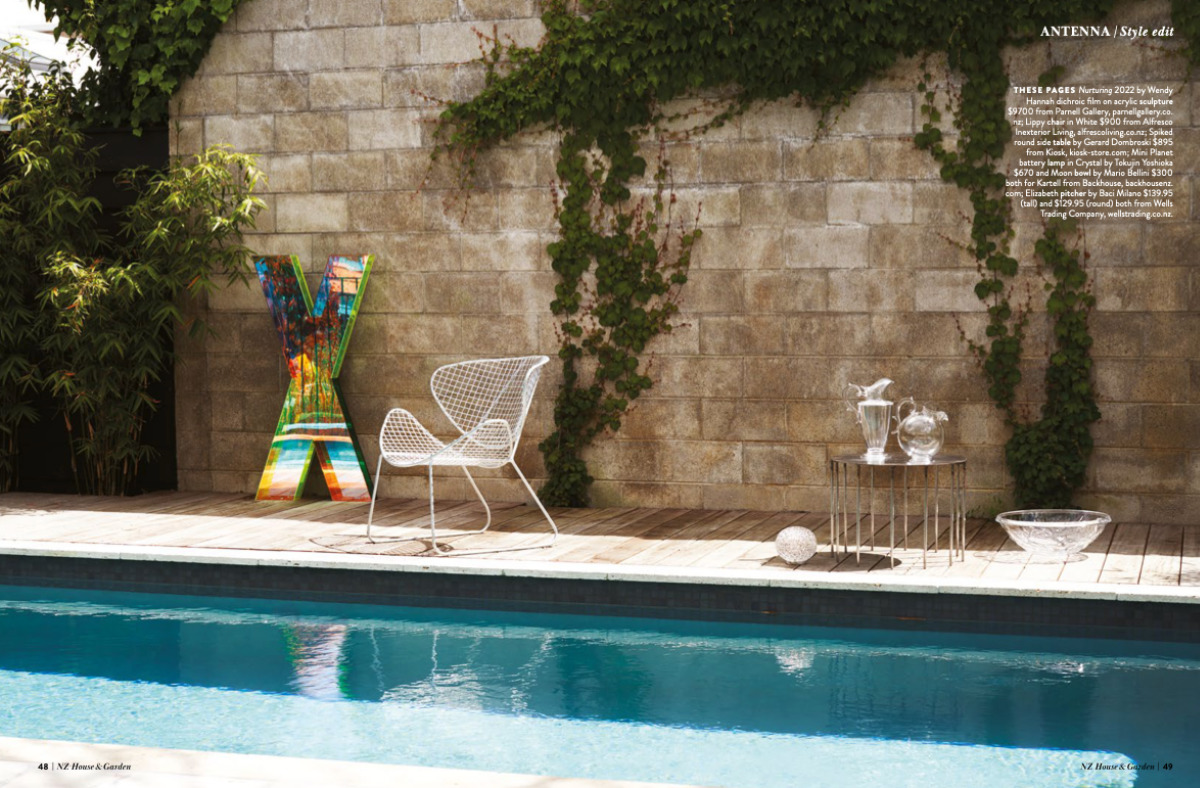 Pictured: Wendy Hannah, 'Nurturing'.