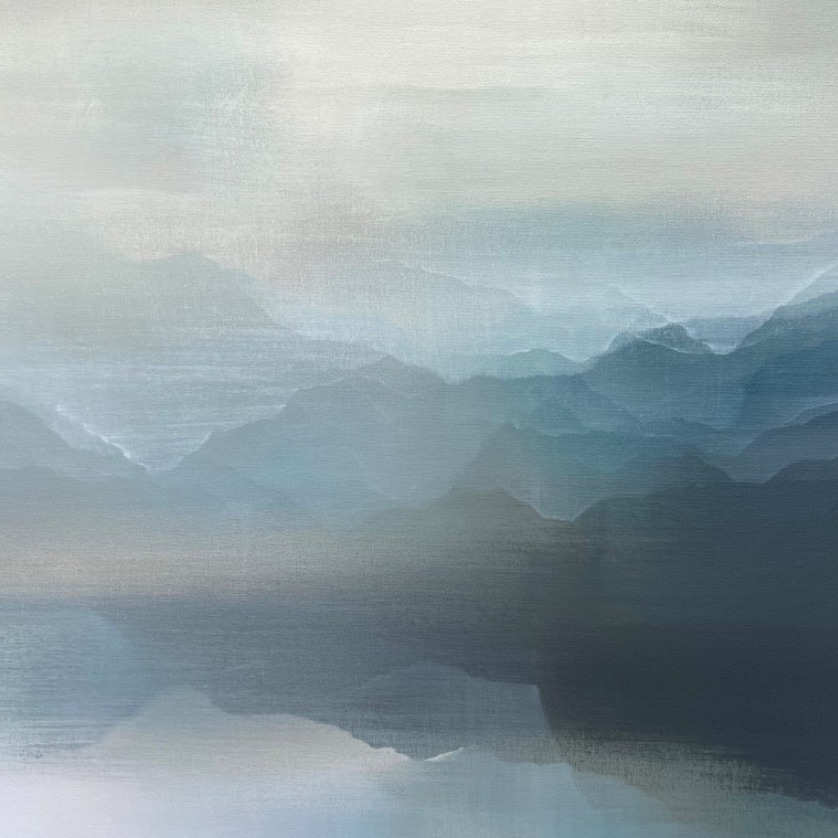 We recently sat down with contemporary artist Greer Clayton to discover which New Zealand locations are dearest to her heart, and have influenced her work, including a profoundly impactful expedition by sea to our remote Subantarctic Islands.
After graduating from Elam School of Fine Arts in 1996, Greer went on to travel extensively, exhibiting in Sydney, London, and Scotland. However, New Zealand remains her muse, indulging her self-confessed "obsession" with our breathtaking horizons. Working in mixed media acrylic on canvas, Greer sensitively enquires into subtle variations in colour, light, and form, serenely evoking a visual dialogue with the natural environment. Her work is often described as ethereal, which appeals to Greer, as it fits with her painterly vision of landforms hidden amongst the elements. The artist explains, "Landscapes have their own distinct colours and textures, formed from native plants, rivers, lakes, and coastlines rising to the ever-changing skyline. I aim to capture some of that energy visually."
With her paintings capturing a sense or 'feel' of a place, rather than a direct topographical representation of a landscape, Greer finds inspiration in New Zealand's extraordinary natural environment. From her own unique perspective, she observes the shifting light, the changing cloud formations, the rising and lowering of tides, and the ways in which the fluctuating elements can influence the atmosphere or mood of the terrain. Painting predominantly from memory, Clayton draws on stored memories of standing before magnificent vistas, and invites the viewer to share in her immersive recollections.
The Dunedin-born artist lives with her husband and two children in Auckland's Devonport, however the South Island is never far from her thoughts, with frequent visits to the wild locations that influence and inform her work. Avid hikers, the intrepid family often opts to experience and explore New Zealand by foot, undertaking a great walk together at least once a year. These trips provide ample opportunity for Greer to immerse herself in breathtaking landscapes, taking in the unique atmosphere that each place offers, and committing them to memory.
Most recently, during a family trip to Queenstown over Easter, Greer completed the Kepler Track walk, a 60km circular hiking track near Te Anau. The track winds its way through Fiordland's craggy mountain ridges, towering mossy forests, mirrored lakes, carved couloirs, rare wetlands, and rivers. This walk and its majestic scenery, along with the striking views on offer in Queenstown and the greater Otago region, provided much of the inspiration for her upcoming exhibition at Parnell Gallery, who have represented the artist since 2013. One of the reference photos Greer has shared with us depicts Manapouri, captured as they exited the Kepler Track. Greer says the beautiful soft light became the inspiration behind her painting Manapouri Light (pictured), "It was raining, but the sun was out, so the light was ethereal and beautiful!"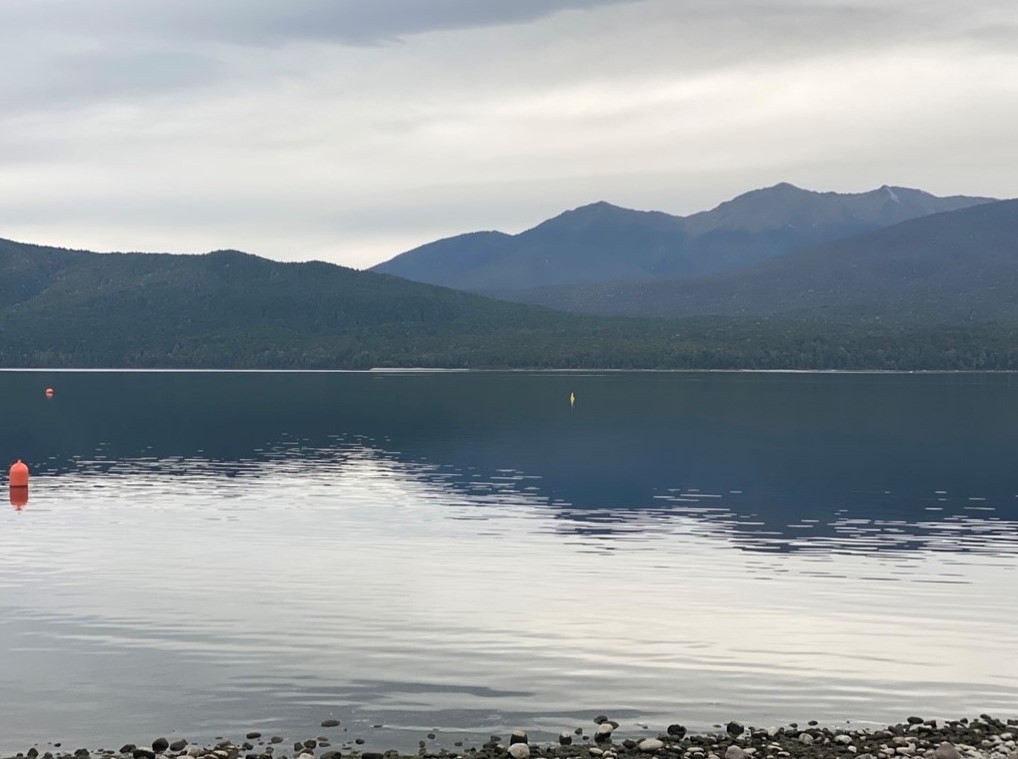 Greer is passionate about conservation of the treasured natural landscapes that inspire her work and in 2019, as an invited artist with Heritage Expeditions, she travelled to New Zealand's Subantarctic Islands, including Campbell Island, Auckland Islands, The Snares, and back through Stewart Island, Doubtful and Dusky Sounds aboard the 'Flightless' with adventure boat charter business Pure Salt. This proved to be a pivotal journey for Greer, as evidenced in much of her work since.
Pure Salt shares the Department of Conservation's vision for Tamatea / Dusky Sound to be one of the most intact ecosystems worldwide, and Aotearoa's largest 'bio bank' – a source of endangered native species that can be sent to pest free locations throughout the country. DOC's Tamatea / Dusky Sound Restoration Project is an ambitious thirty year plan, and Greer is active in her support of it. In response to her journey with Pure Salt, she created a series of paintings, including some which were sold to help support the project. "To have had the opportunity to visit and contribute is a huge privilege", Greer explains, "especially as the area has had such an impact and influence on my work already. I too have fallen under its magical spell, and hope my paintings can give the viewer the 'feel' and 'mood' of this stunning part of New Zealand, and encourage them to be part of it in some way".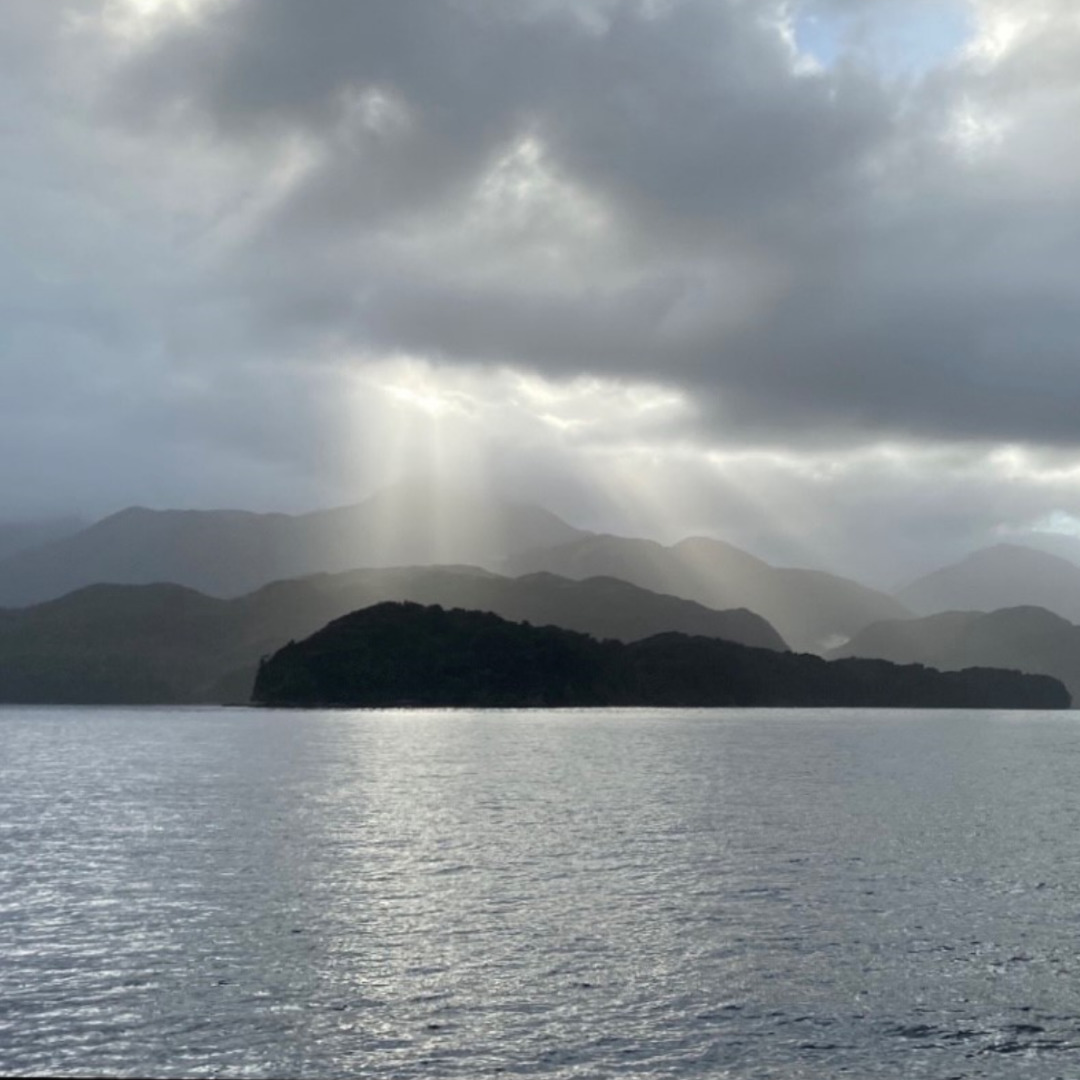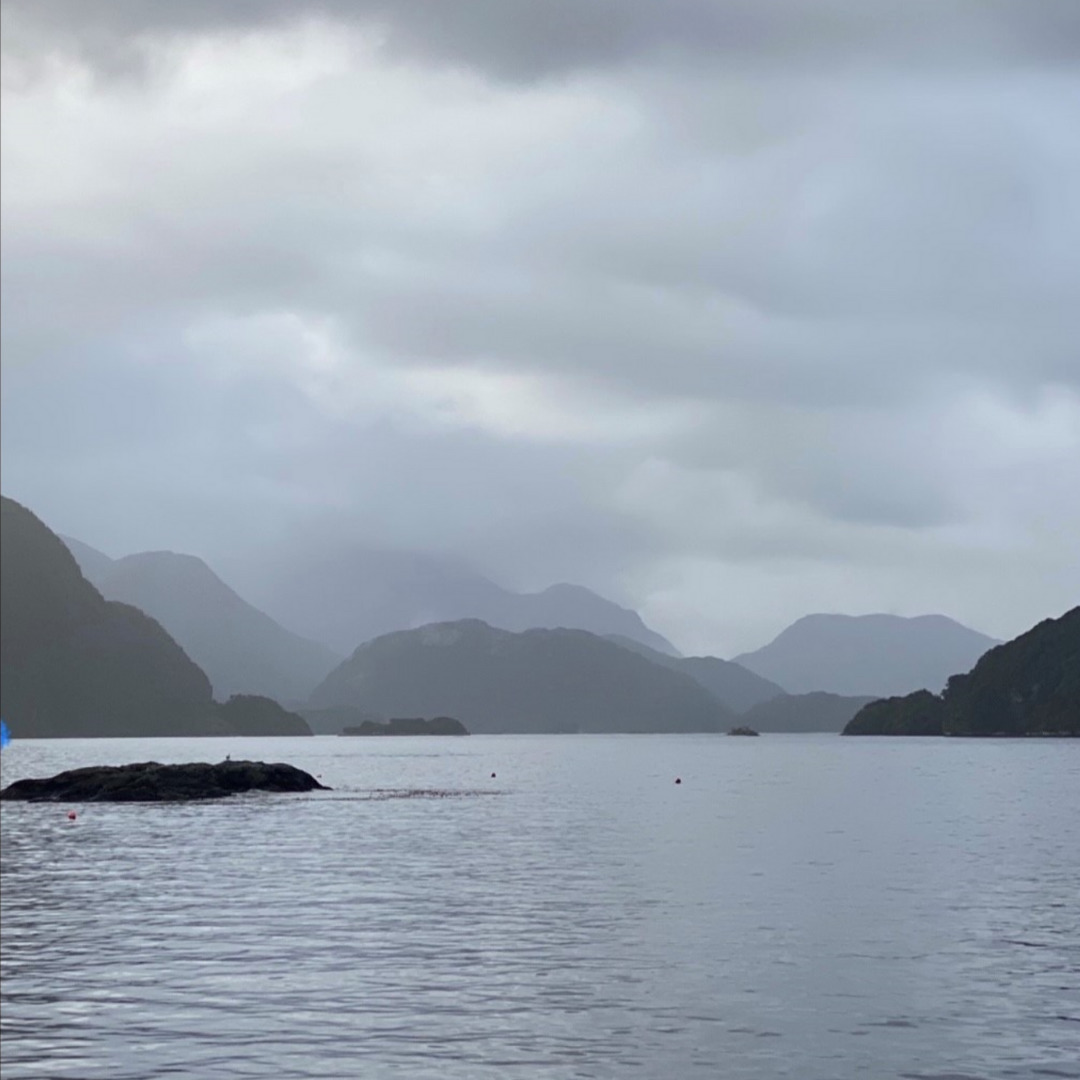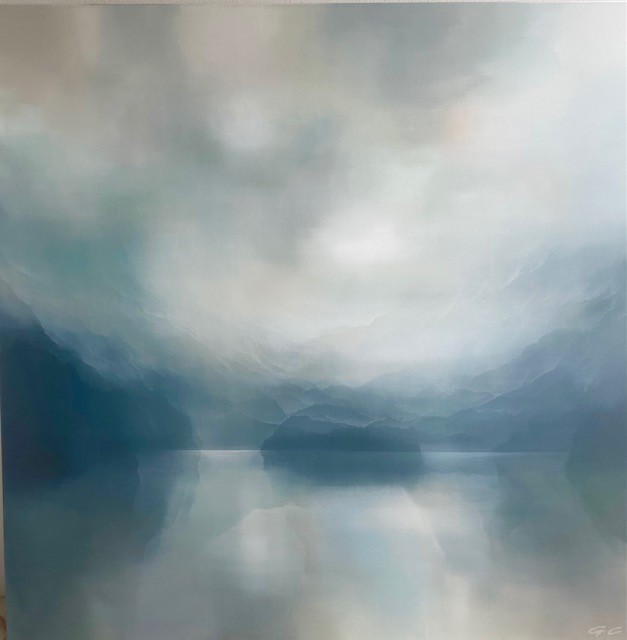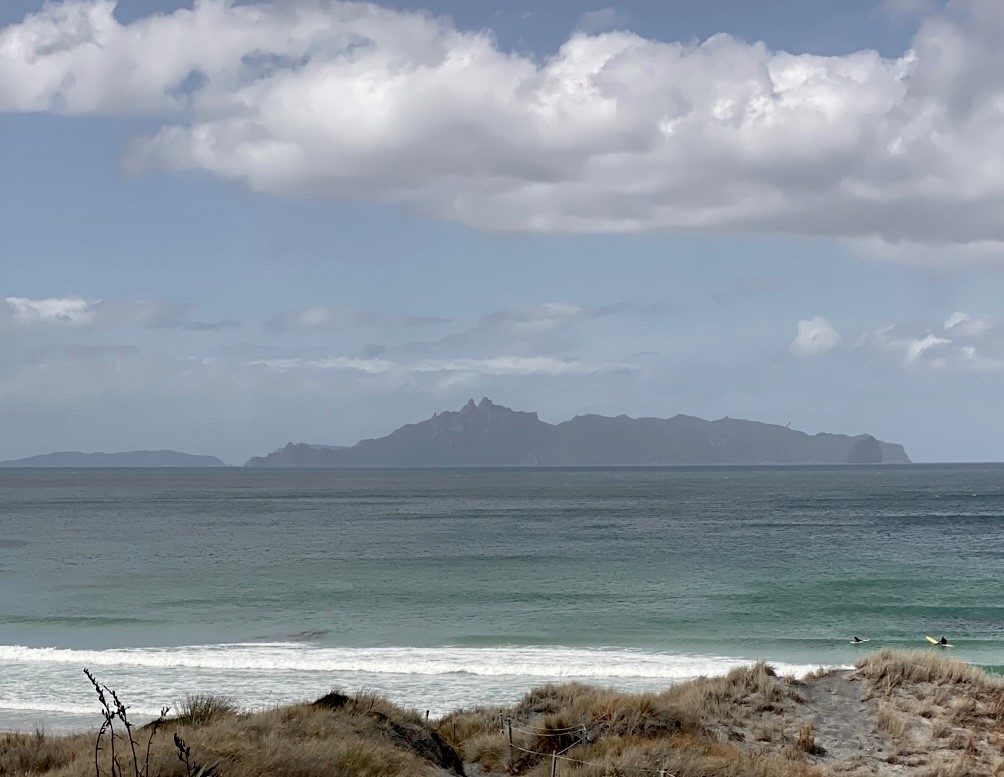 Our conversation heads north, and Greer tells us that Mangawhai, in Northland, has also held a noteworthy importance in her work. Her parents are longtime locals in the coastal township, with views from their home looking out to the iconic Hen and Chicken Islands and Sail Rock. Greer has spent countless long weekends and holidays there with her family, building a trove of memories and visual references of the east coast's picturesque vistas to draw upon in the studio.
The Clayton family also has a close connection with the central North Island's idyllic Taupo. Greer's husband Roger spent many family holidays there as a child, and with the pair recently buying a bach in nearby Hatepe, the family regularly visits the region. For an artist who observes and soaks up her surroundings, Taupo's endless skies and dusky headlands offer yet more memorable examples of New Zealand's dynamic landscape.
As much as she enjoys these trips up and down the country, it is Auckland that the Claytons call home. With its dozens of dormant volcanoes, rugged beaches, and surrounding islands, her chosen home turf provides Greer plenty to muse on. Every day, morning and night, Greer walks their family dog along Narrow Neck and Cheltenham beaches; a ritual that she says bookends her daily creative process.
Rangitoto Island, too, is like a magnet to Greer, and seeing its silhouette on the horizon every dawn and dusk means the moody, light-filled atmosphere surrounding the sleeping volcano sits happily alongside all of the other magnificent views stored in her memory, ready for the studio.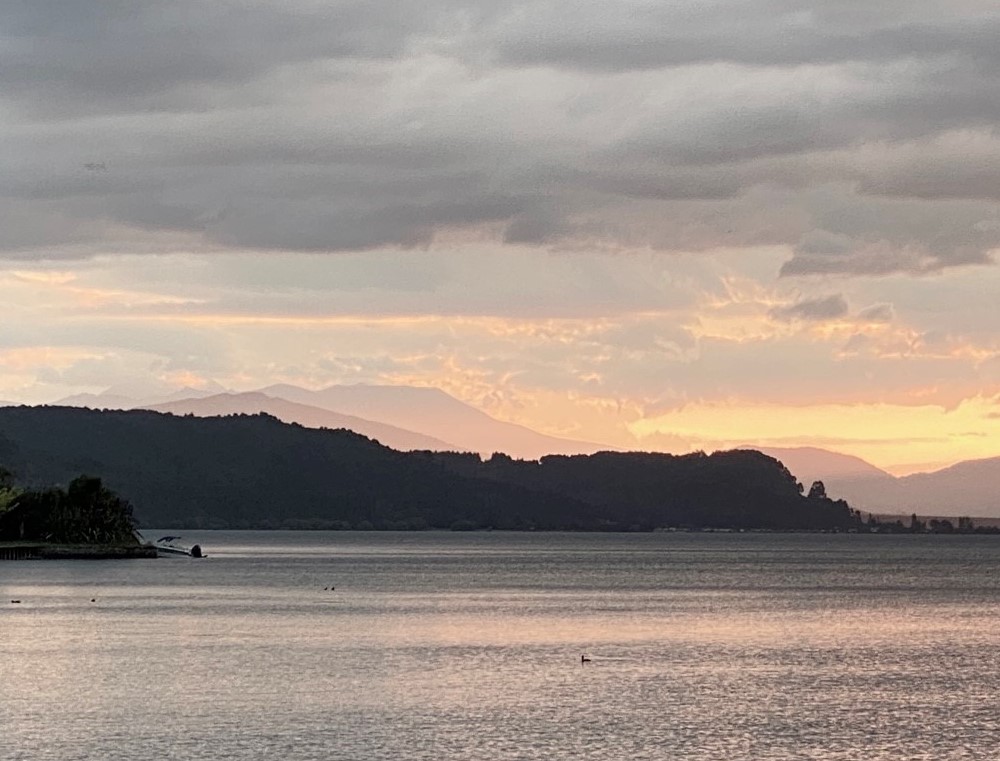 Having taken us on such a special journey through the peaks and valleys, seas and skies of her personal experiences of Aotearoa's landscapes, Greer Clayton has also given us a glimpse into her process. The many layers that make up each of the paintings in her past and present works show a clear and powerful connection to the places she holds dear.
Greer Claytons latest body of work, 'Light Layers' will be on view at Parnell Gallery from 6 – 20 July and available online at here.