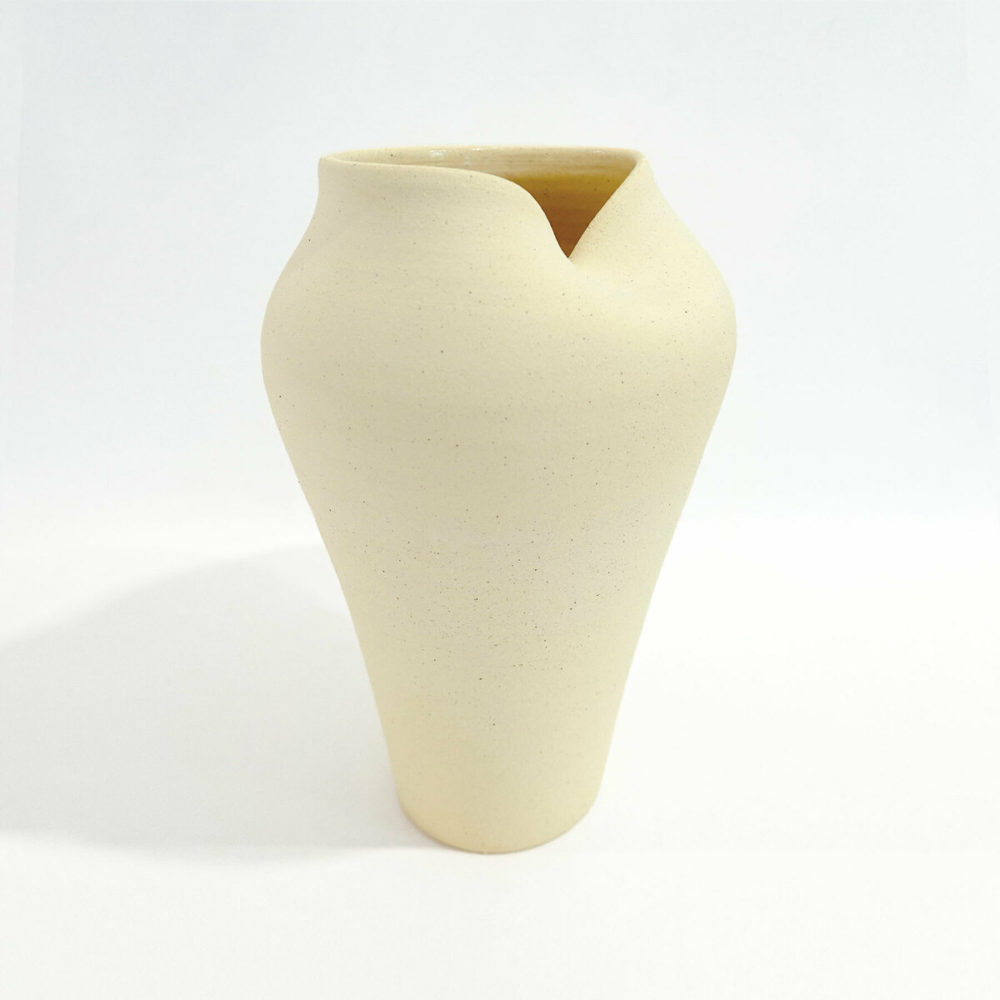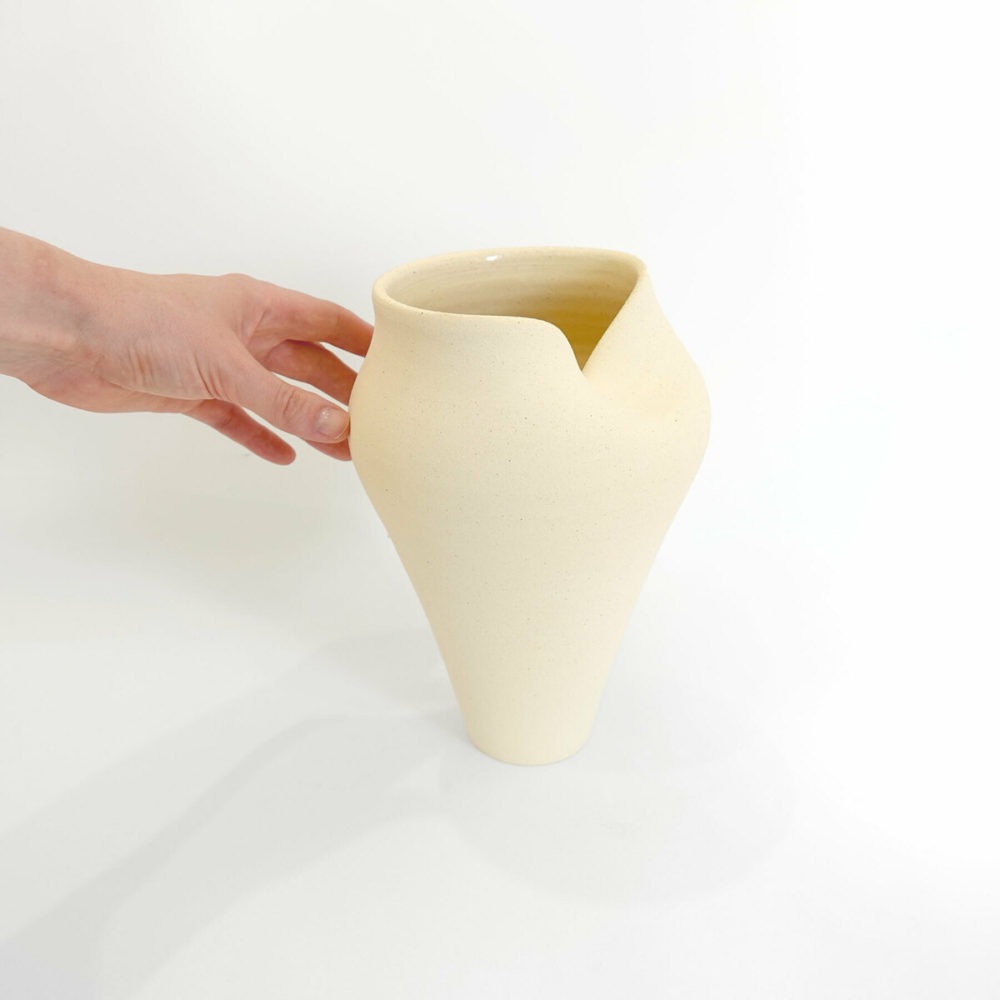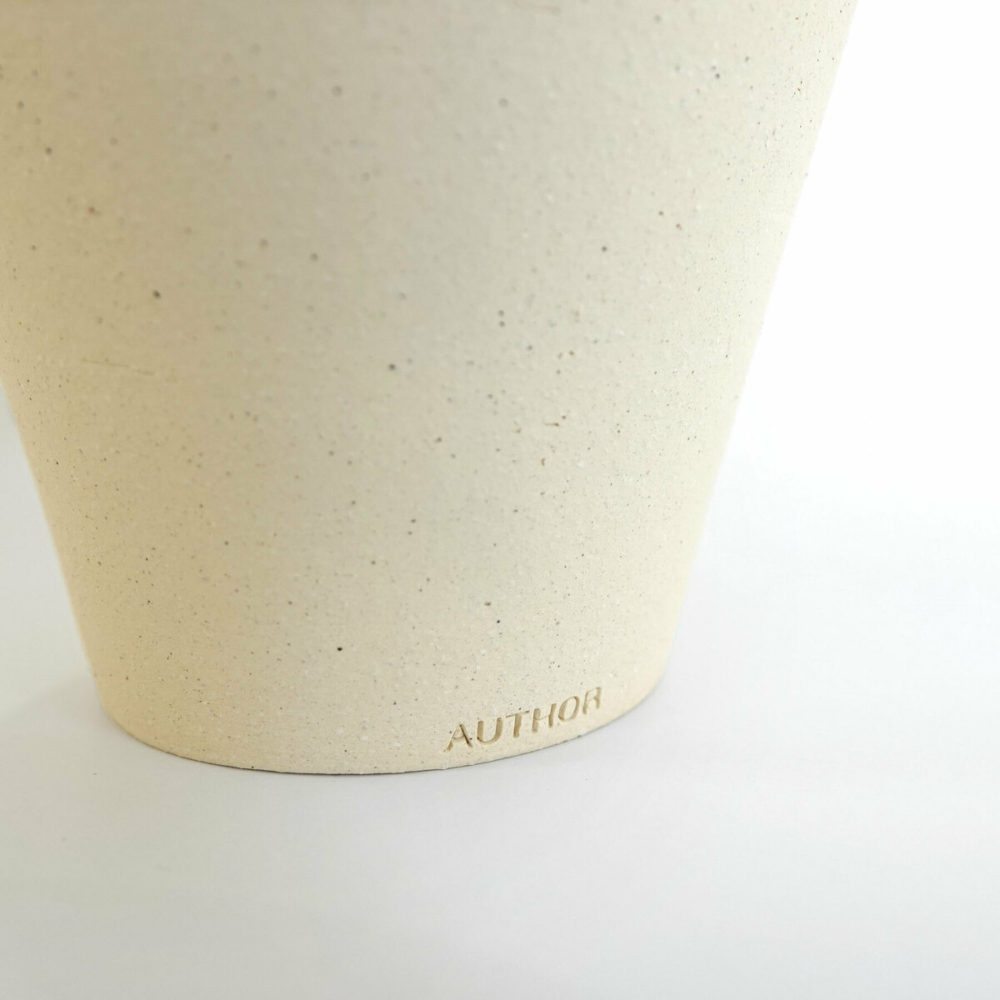 Pillow Vase – East Coast
About this artwork
Perfectly imperfect, the pillow vase is a statement piece that sits proudly in any space. From one side the vase sits tall and proud in a traditional bellied vase shape, as you follow the vase around the room you are welcomed with its soft slump.Hand thrown on the potter's wheel, this unique vase is always different, no one piece is the same, giving each piece the chance to be truly unique and one of a kind. A centre piece perfectly suited for fresh summer flowers or to highlight the long lasting foraged and dried Spring leaves.
Made with sand from the West and East Coast and blended with Author Ceramics special blend of clay, this vase boasts a natural, cream-speckled finish that's as raw and beautiful as our stunning Coastline.
Please note that dimensions may vary slightly between vases.