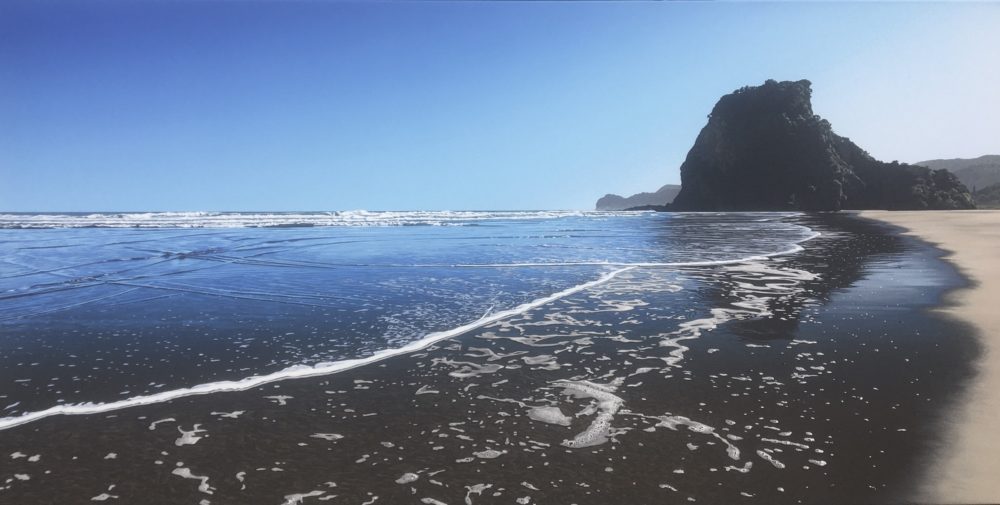 Piha Foam
Acrylic on Canvas
800 x 1600 mm
Sold
About this artwork
Matt Payne's Piha Foam offers a captivating view of one of New Zealand's beloved and iconic beaches. Payne's breathtaking attention to detail beckons us to look closer, directing our attention to the delicate features of the landscape; enticing foam-capped waves giving way to gentle ripples on glistening sand as Lion Rock stands guard.
What might first appear to be a striking photographic interpretation, soon gives way to a recognition of painterly fragments and brushstrokes, sensitively brought together by the artist to cast an impressive vision of our coastline.
Artist bio
Matt Payne is an Auckland based landscape painter who specialises in capturing the New Zealand coastline with breathtaking realism.