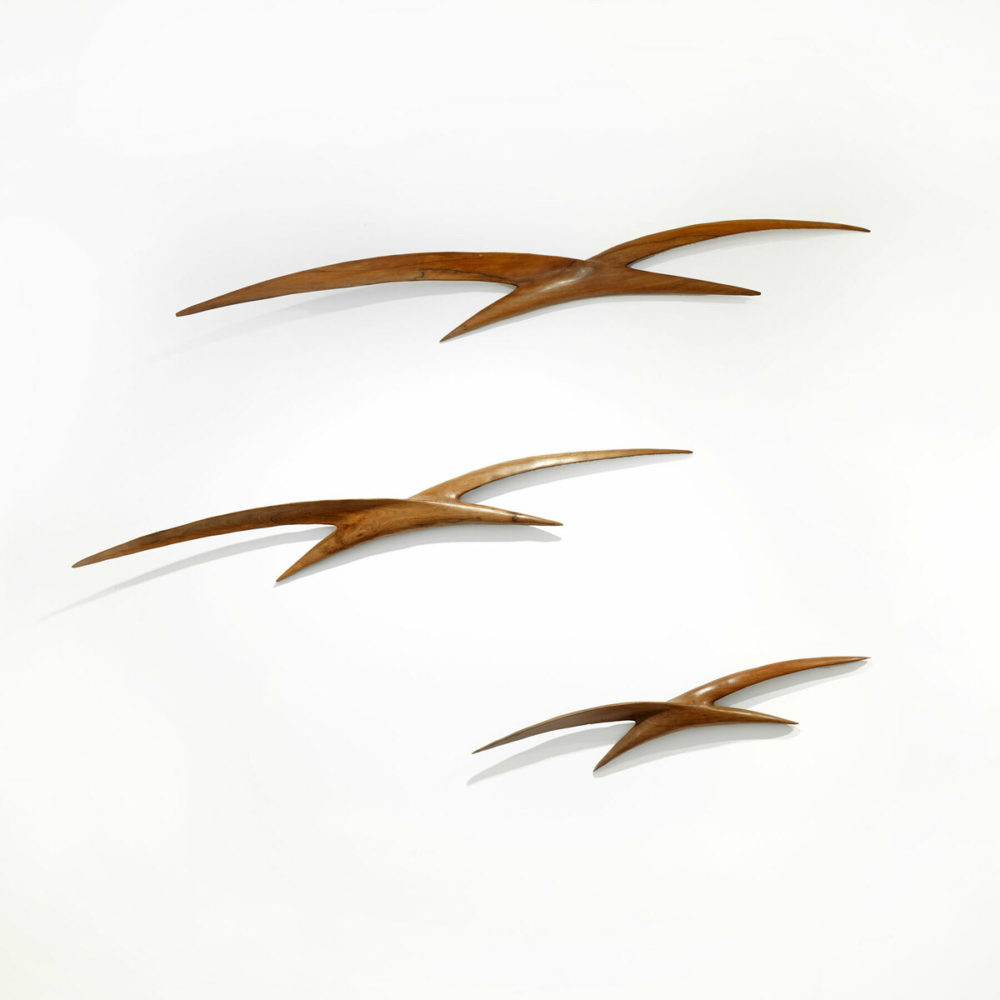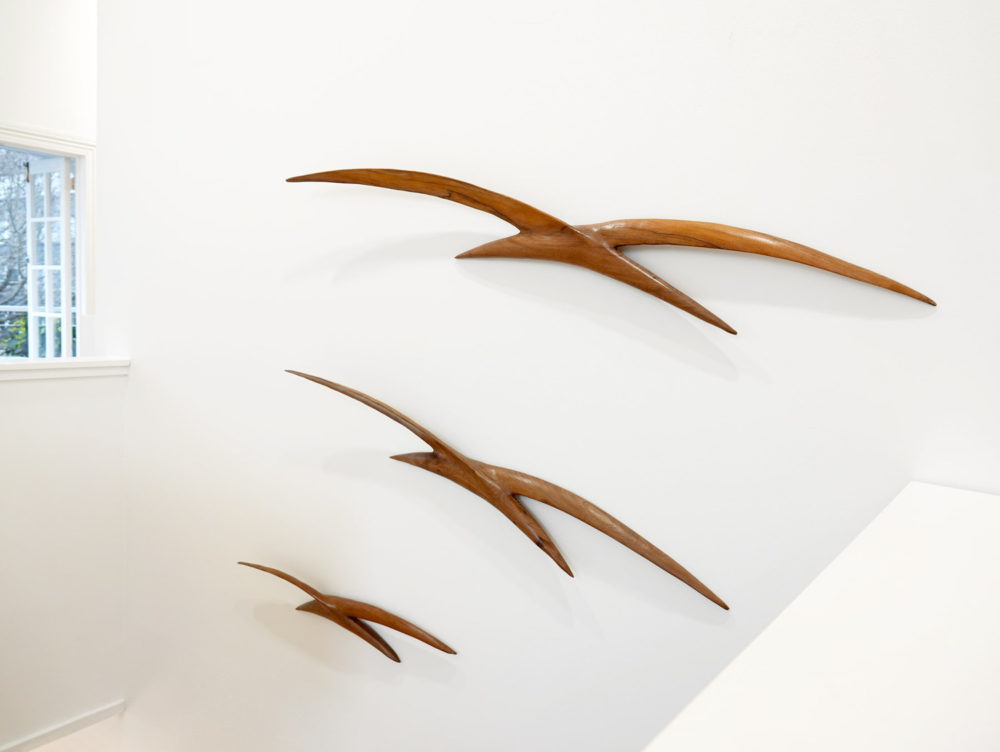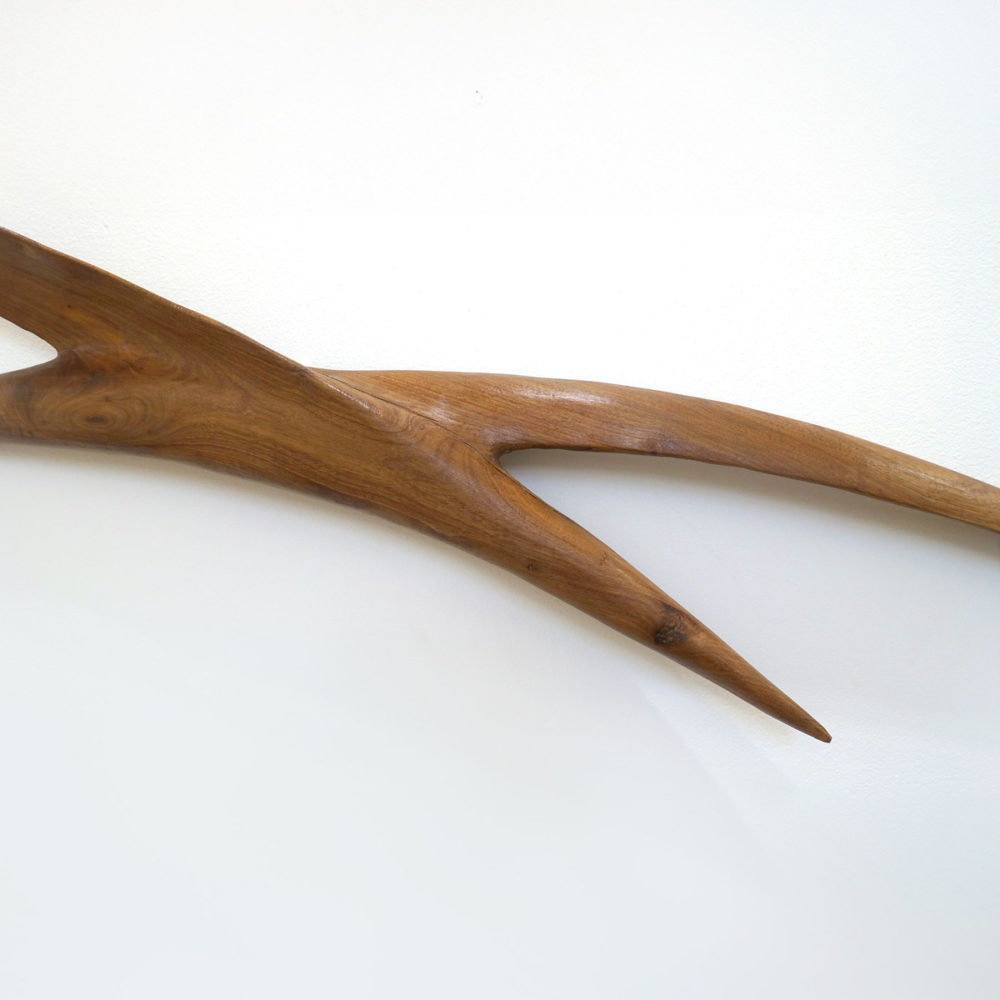 Albatross in Flight
Pohutukawa
1200 x 1600 mm
$4,500
Available
About this artwork
The image displayed is an example of installation measuring approximately 1600 x 1200mm overall.
Measurements of each bird:

Small: 115 x 770mm

Medium: 140 x 1150mm

Large: 170 x 1370mm
Artist bio
Peter Edmonds is a contemporary New Zealand artist who has specialised in carving with native timber for over 40 years.
Inspired by nature, Edmonds creates works in wood that reflect the familiar forms found in our native flora and fauna, and those with cultural significance to New Zealand.
Edmonds' large-scale sets of birds are minimal in design and emphasise a sense of grace and natural movement so true to the species he chooses as his subject. Installed on the wall in groupings of three, in ascending size, the viewer is given the impression the small flock is drawing near, and that artist is paying homage to Beswick of Stoke-on-Trent's iconic 'flying ducks' that graced homes throughout New Zealand at the height of mid-century design.