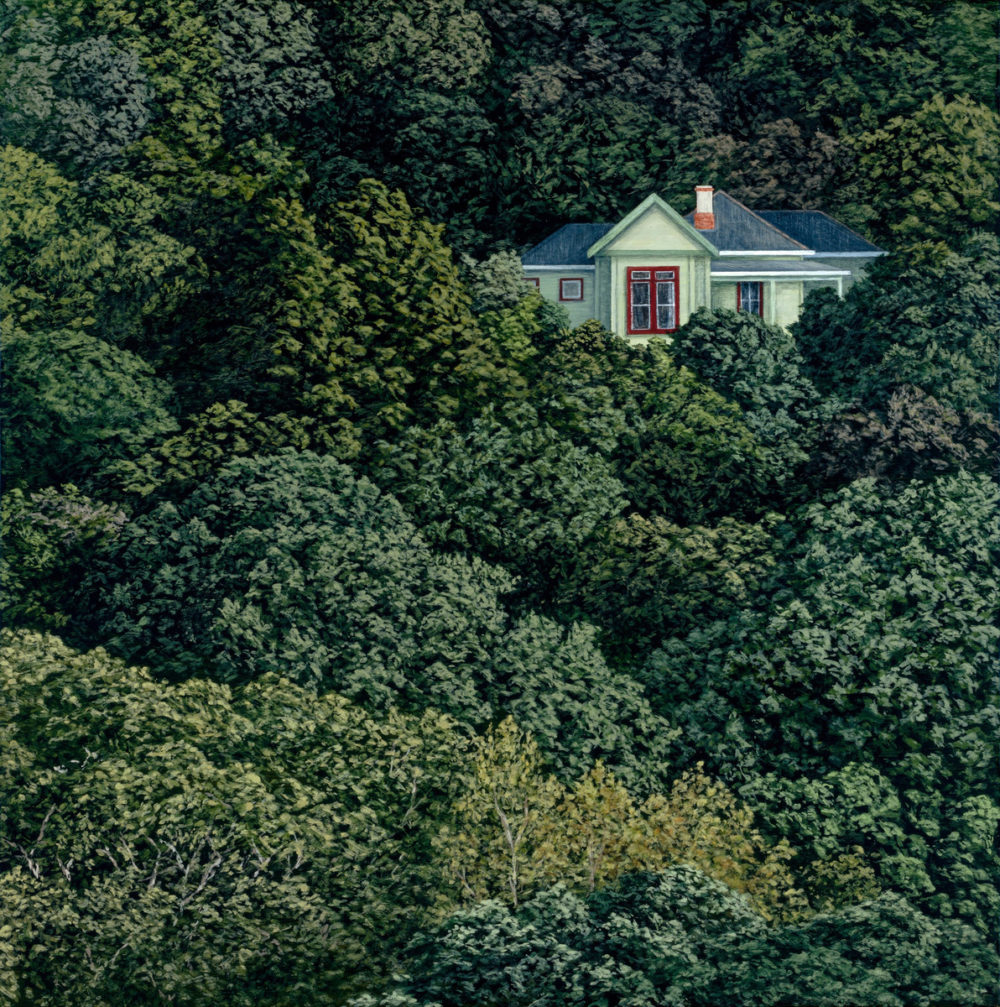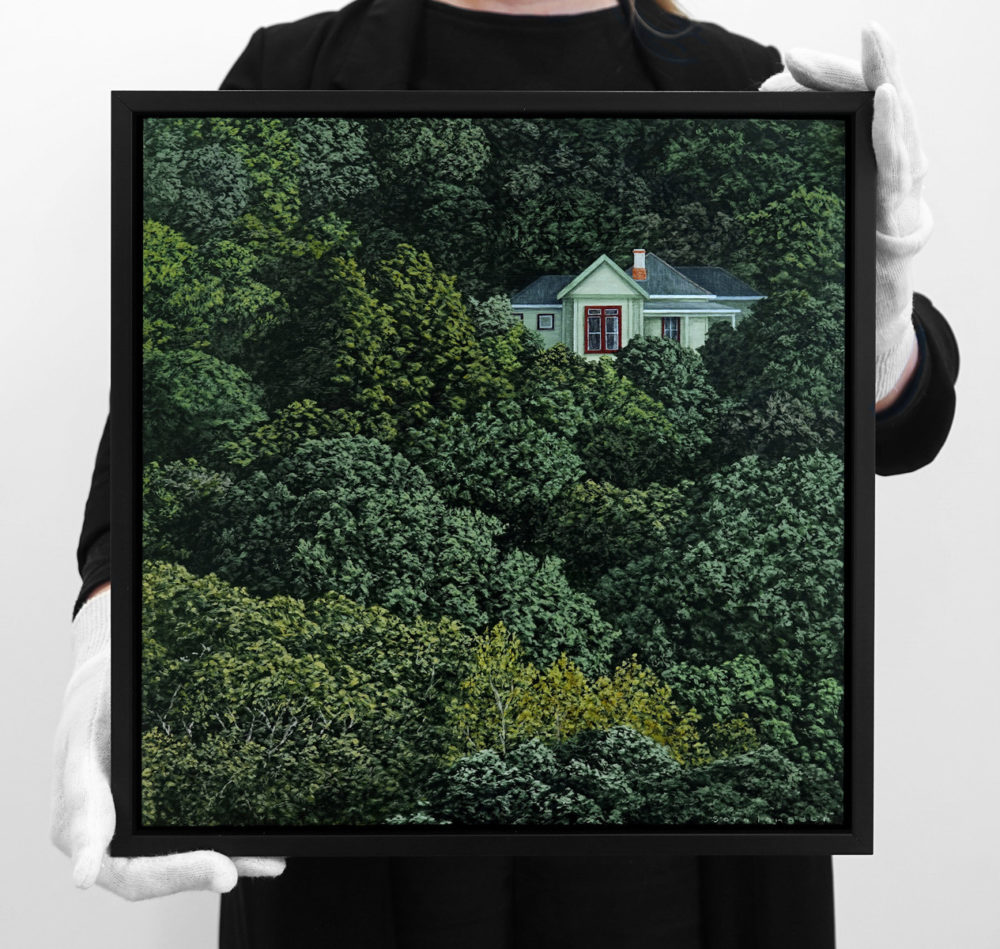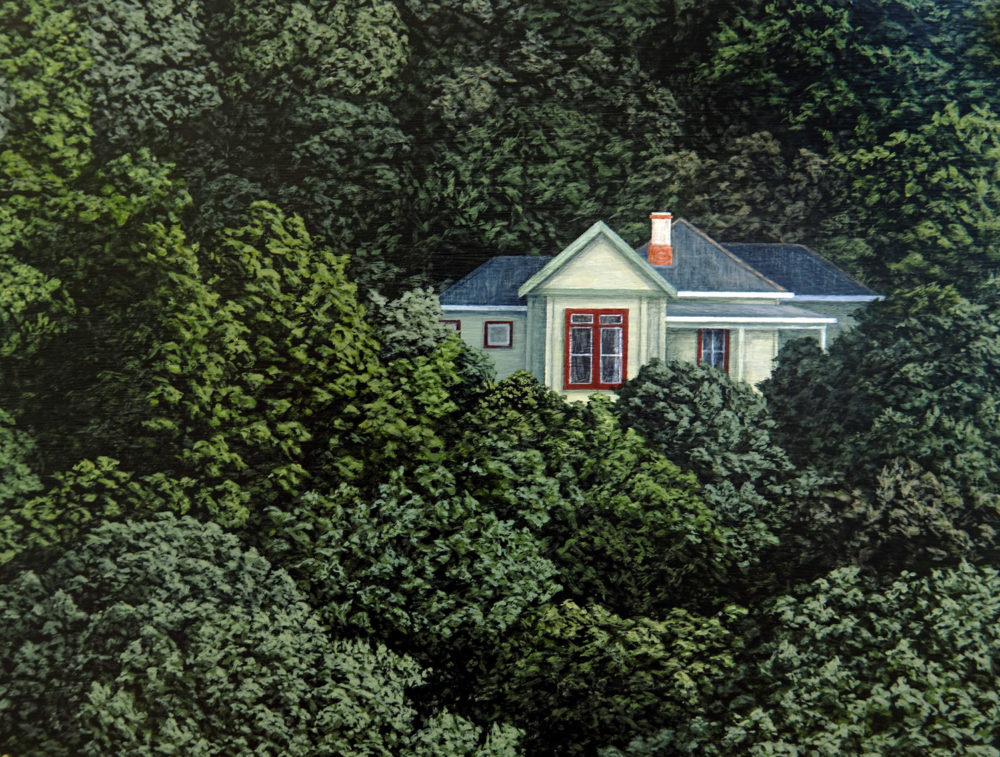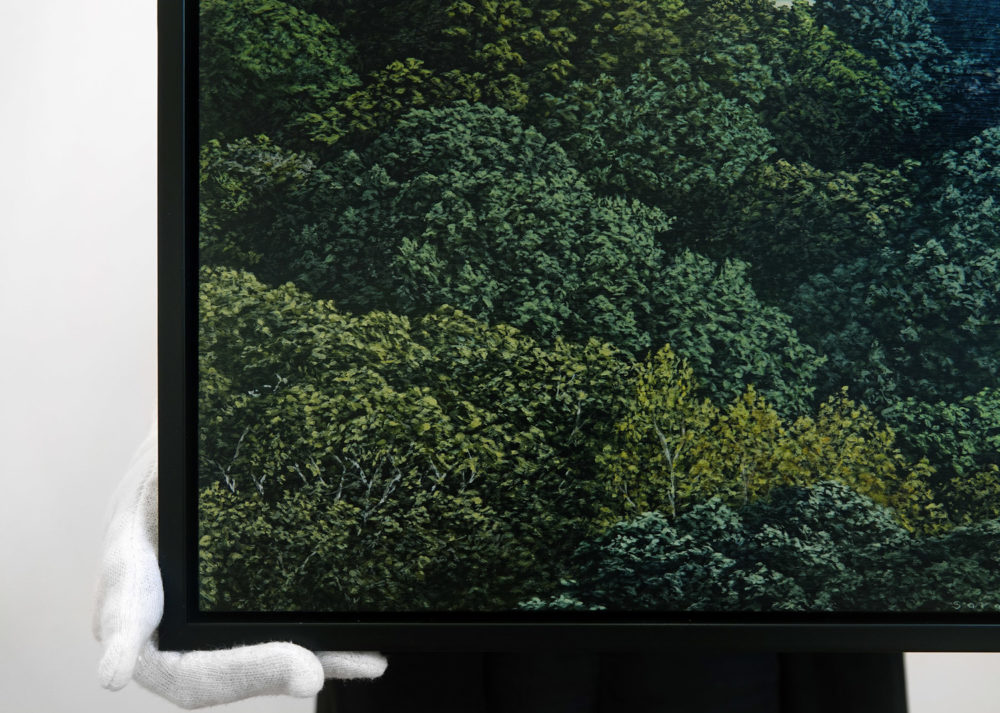 Silent in the Trees (The Signalman's House)
Acrylic on Board
300 x 300 mm
Sold
About this artwork
Halfway down the southern slopes of Takarunga / Mt Victoria, Devonport, the old Signalman's House has been observing the landscape since 1898, the year it was commissioned by the Auckland Harbour Board and designed by architect Edward Bartley. Built in the style of a New Zealand Victorian 'corner bay' villa with a few variations, it is now the Michael King Writers Centre.
Contemporary landscape artist Sara Langdon named her painting featuring this historic landmark 'Silent in the Trees', after a lyric from one of her son's favourite bands. The painting is part of a body of new works that will be on display in the artist's 2023 exhibition, 'Abiding'.
Artist bio
Sara Langdon is an Auckland based contemporary landscape artist who draws inspiration from the mountainous and volcanic forms around her.
With a history in photography and teaching both art history and visual art, and having spent four years based in London exploring Europe's rich artistic history, Langdon returned to Auckland and was immediately drawn to painting her surroundings, translating her experiences into her current practice.