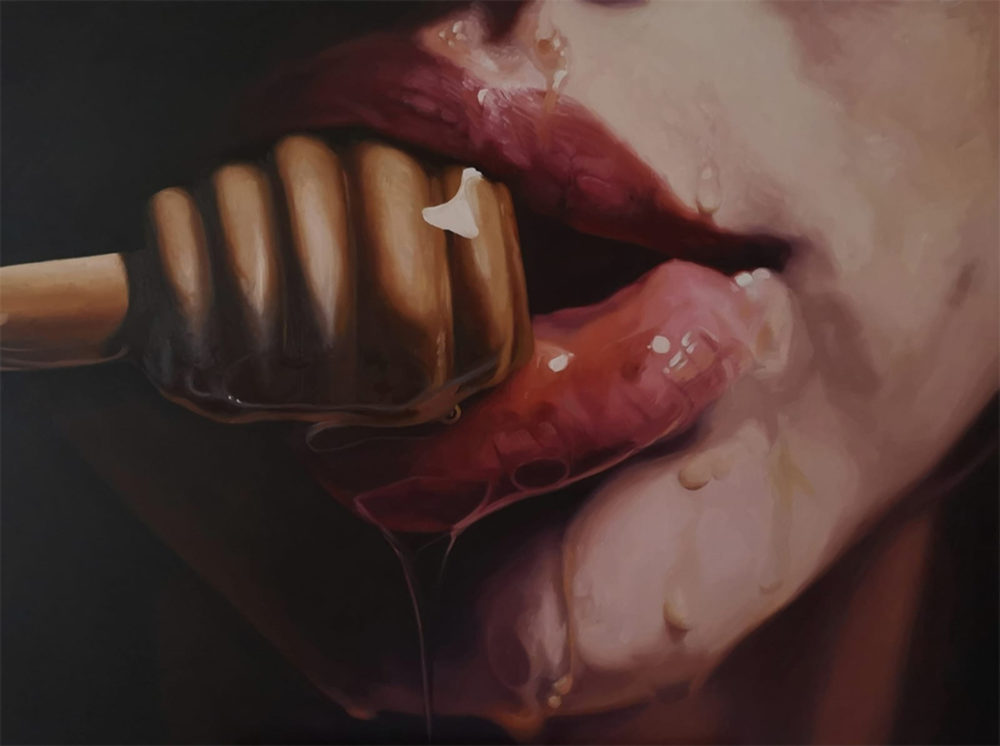 Honeys Lips
Oil on Canvas
900 x 1200 mm
Sold
Artist bio
Stephen Martyn Welch is an award-winning New Zealand portraiture artist based in Wanaka.
Born in 1972, Stephen went on to teach himself to paint with oils while being influenced by celebrated portrait artists such as Lucien Freud and Jenny Saville.
Working as a full time artist since 2005, Stephen had immediate success when in 2006 he was named as the recipient of The Peoples Choice Award at the Adam Portraiture Awards.  He would go on to win the award in 2012, a vivid highlight in his career.