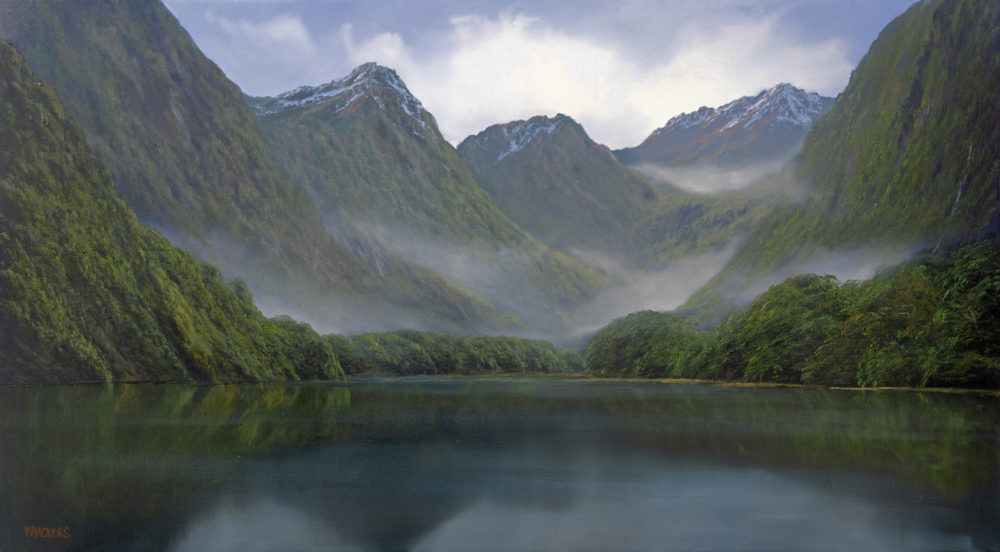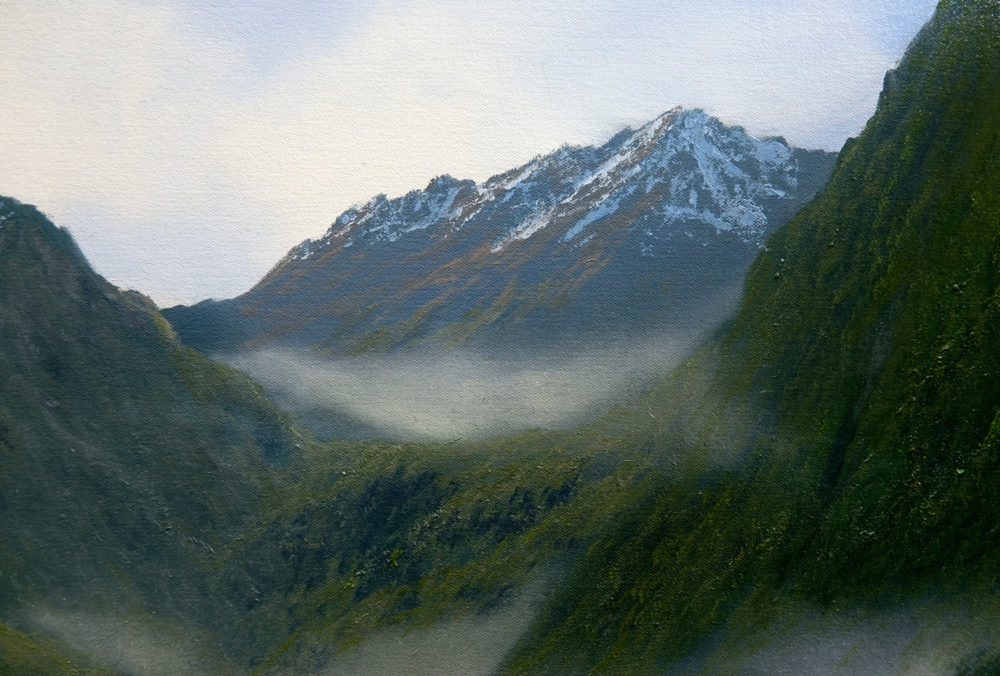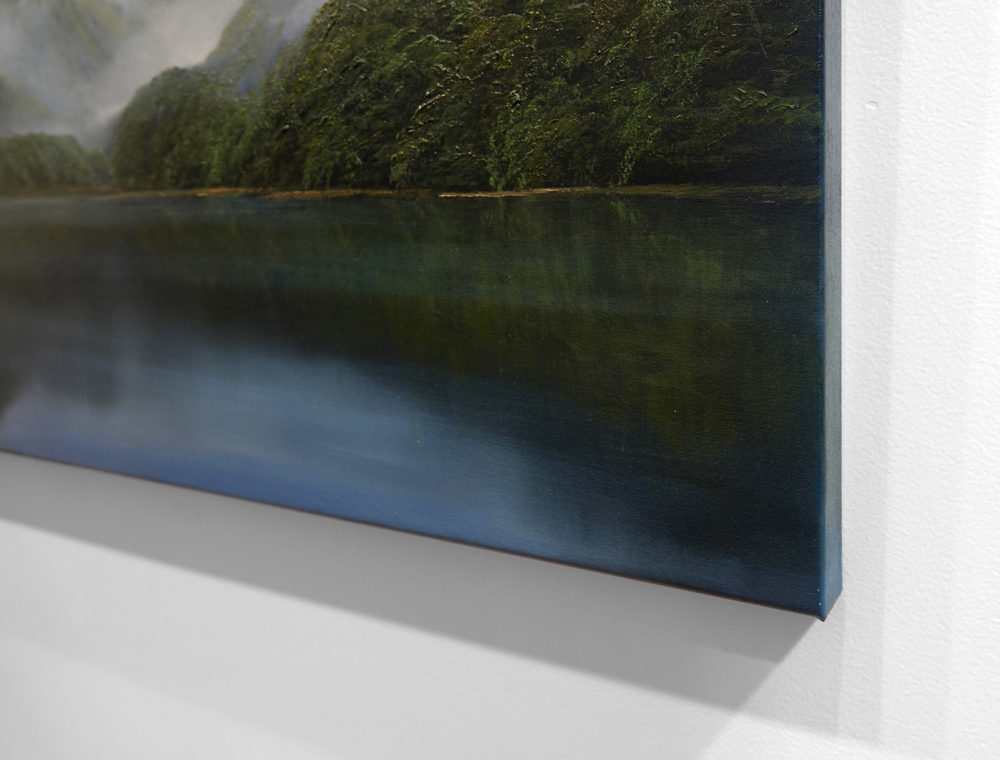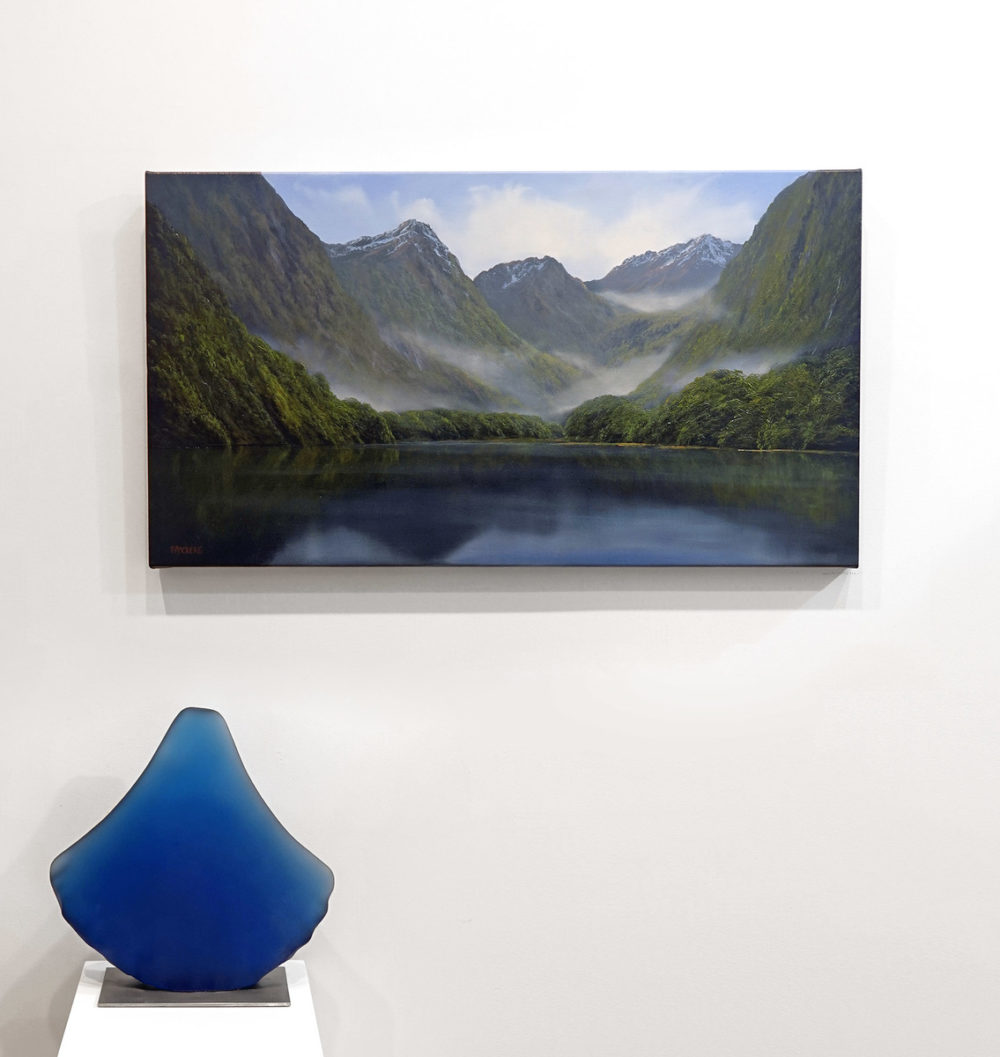 Hall Arm Reflections
Oil on Canvas
510 x 915 mm
$7,000
Available
Artist bio
Wayne Vickers is a contemporary New Zealand landscape painter who specialises in capturing the natural environment through expressive compositions rendered in fine detail.
Working to mid and large-scale, Vickers creates immersive works in oil on canvas with an enticing combination of subtle tonal interplay and elements of texture that capture the light of spaces they inhabit. Brushstrokes will describe suggestions of detail while defining elements are brought to our attention with brilliant clarity.
An avid explorer and tramper, Vickers is passionate about New Zealand's natural landscape and varied terrain. His subjects range from serene vistas where light reveals snow-dappled mountaintops climbing from a lake's mist, to wild and untamed oceans teeming with tension and texture. Each scene and experience that captivates Vickers is presented to the viewer with an invitation to join the artist in that space, to spend time within the beauty he has observed and revealed through his brush.
Parnell Gallery has represented Wayne Vickers since 2023.