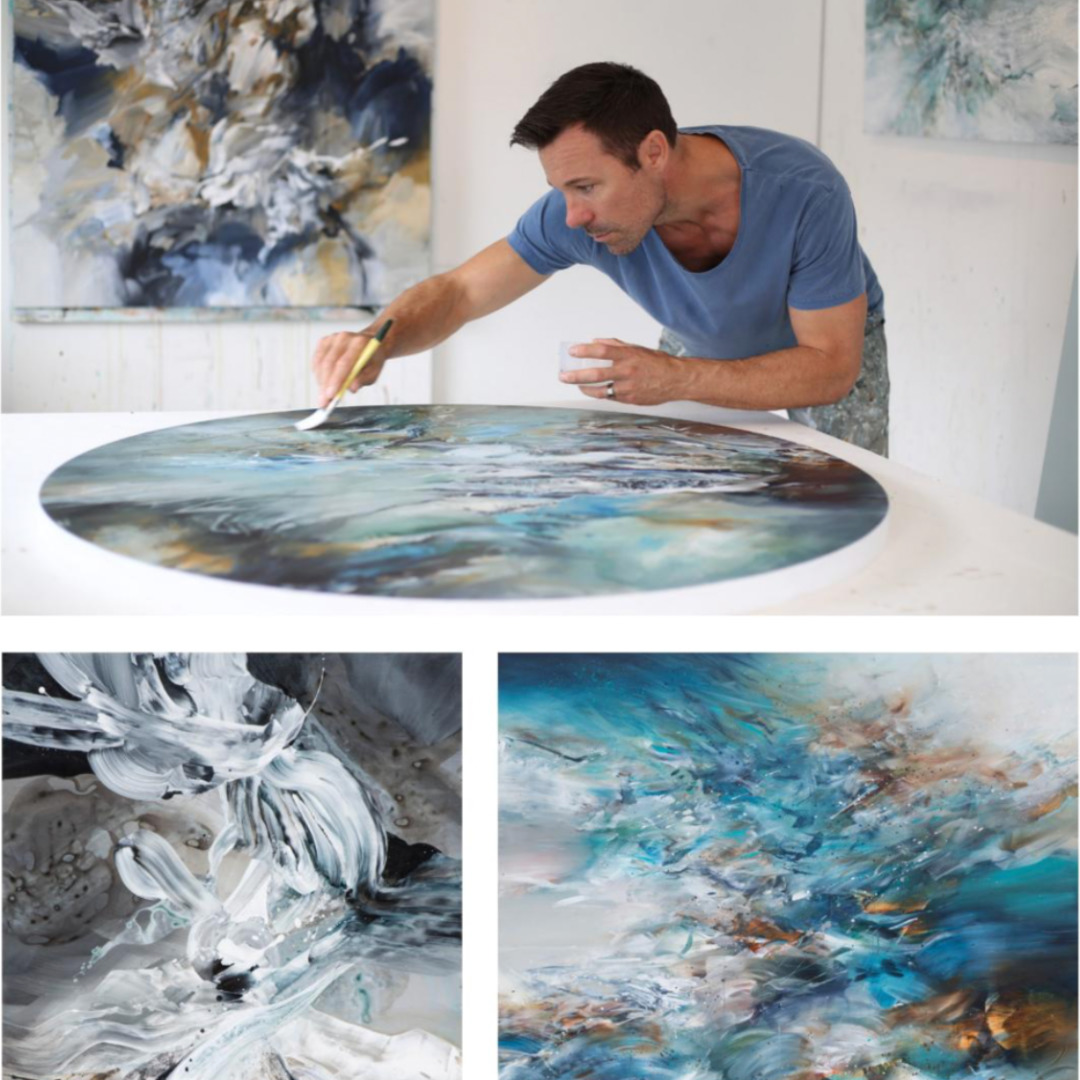 Emotive abstraction
When it comes to complimenting artist Tim Jones' paintings, the best accolade he can receive is that his art evokes a shift of emotion in the viewer.
Words Milly Nolan
"I want the viewer to feel something," says Tim. "I want them to find whatever they want in a piece. I like to think of my work as posing a question rather than giving a definitive answer. Whether they're standing there looking at it in the morning with a cup of coffee, or with a wine in the evening, they will have different emotions and keep seeing different things. That's the ultimate goal I want to achieve in my paintings," he says.
Over the twenty years that London-born Tim has been painting and exhibiting around the world, he has moved further away from any kind of realism and more towards abstract expressionism. "For me, the process is as important as the end result. When painting a new work, I am exploring the possibilities and searching for my own answers within each piece. There is almost a rhythm to the work, both in the way I move physically and how I create movement within the paint. My aim is to trust the process and paint something that has never been seen before – something truly unique," he says.
Having spent over a decade working on super yachts and diving charters, Tim has always had an affiliation with the sea which alongside his love for surfing and diving canbe seen in his paintings which consistently display a tempestuous kind of movement – his bold and abstract paintwork reminiscent of the power and strength of the ocean. Travel has also always been a huge influence on Tim's work, with over 60 countries stamped in his passport and having lived in six different countries. "When you travel, you are constantly soaking it all up – the culture, the atmosphere, the people and the sights," says Tim. "It kind of saturates your memory bank.
Travel and my experiences on the ocean all amalgamate when I start painting. I don't want to be limited by having a particular reference, subject or object to my paintings. For me, it's more about beginning with a feeling and painting from there."
Recently leaving Auckland to set up home in the greener pastures of Matakana with his wife Marque and two young children, Tim is feeling focused on the next chapter of his art career. "Moving has given me a new lease on life and a shift in perspective. I've got exactly what I need and I'm in the right head space to create – I don't have anything holding me back." Refurbishing an old barn on their property into a studio has also given Tim a newfound freedom of being able to paint whenever he likes – family duties permitting. "While I did have my own studio in the city, I now have a large space right on my doorstep, surrounded by the lush landscapes of Matakana. I love to paint big, so I am excited to get to work on larger pieces now that I have more space.
A release of Tim's new work will be available at Parnell Gallery, Auckland from 3 November.
View the full magazine online here