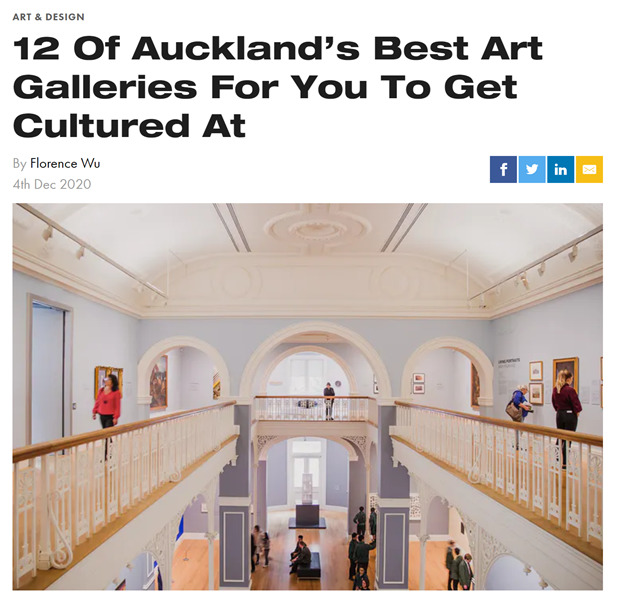 Parnell Gallery was delighted to be featured in UrbanList's '12 Of Auckland's Best Art Galleries For You To Get Cultured At'.
Read the full article here.
This is what they had to say about Parnell Gallery:
Parnell Gallery knows its art, having displayed since 1976. It is perfectly placed to exhibit both art and Auckland's fabulous scenery. Overlooking the city, with Rangitoto in the distance and art on every wall, you can't help but feel inspired. The gallery holds monthly shows in their dedicated exhibition space centering on paintings, sculpture and prints from predominantly NZ artists. Dick Frizzell, Otis Frizzell, Shane Hansen and Gretchen Albrecht are just a few of the big names that have been displayed here.
Thank you UrbanList for including us!