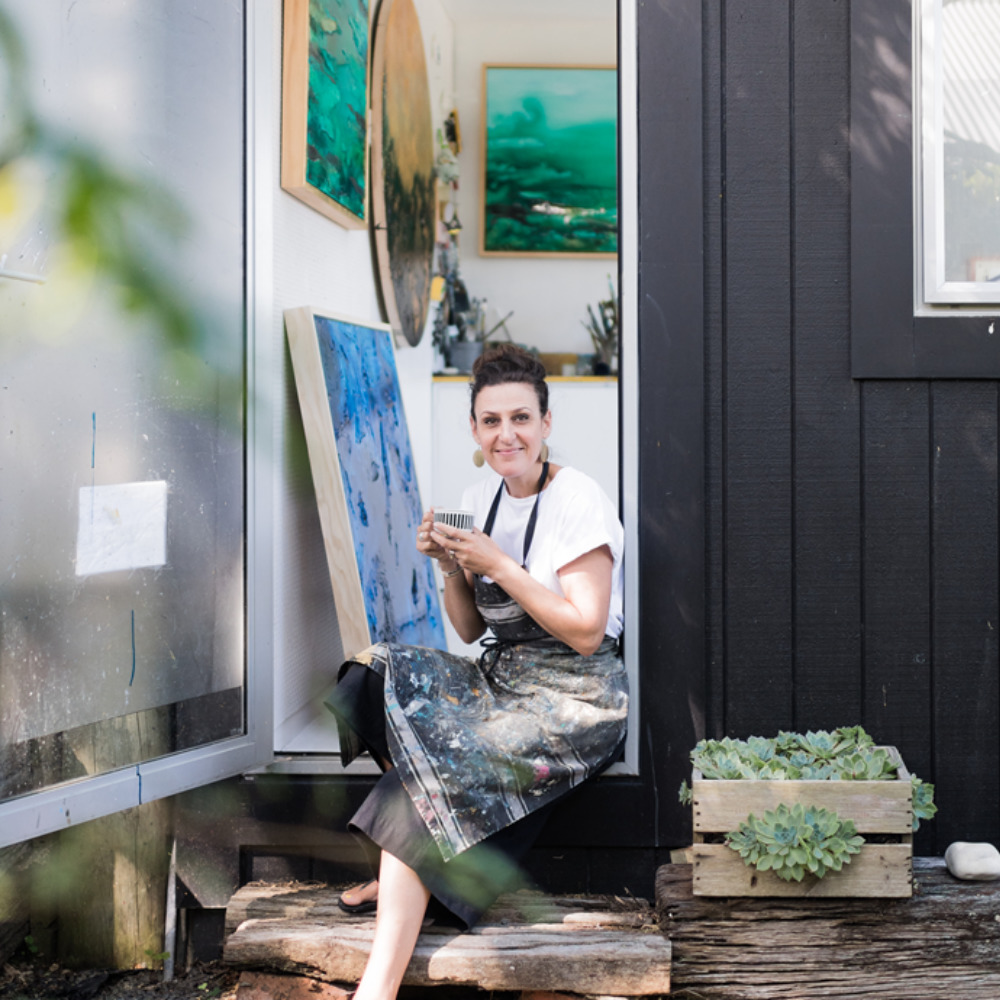 Ahead of her upcoming March exhibition, @vervemagazine sat down with Wellington based artist Anna Stichbury to find out what shapes her world, from an average day in the life to what matters most.
Anna's exhibition of new works 'Kaleidoscope', previews Tuesday 16 March and is on view until 30 March.
To read the full article, click here.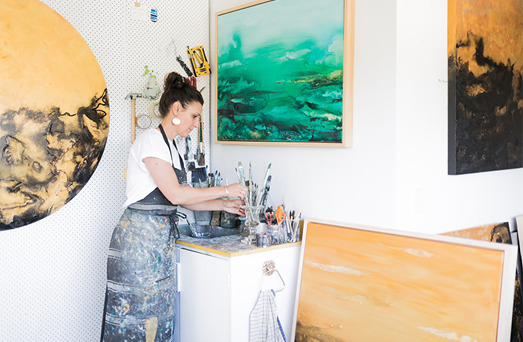 Why do you do what you do?
Simple answer to this question is because I can't stop. I know, I've tried. I've tried taking holidays without "working". Can't do it. Even if I leave all my art supplies behind I end up scribbling ideas on receipts or taking reference photos of fabulous colours and textures, my mind won't ever stop planning or imagining new artworks. I have accepted that being creative and "doing what I do" is just a part of me that doesn't have an off switch. It's how I view the world. It's my permanent filter.
Plus, playing with paint is good fun and I love it!
What does an average day look like?
An average work day for me usually starts with about four cups of earl grey tea and bit of procrastinating. After that it's a few short steps to my purpose built studio in the garden, averting my eyes from the weeds, dry leaves and other jobs that threaten to distract me further! I usually start by scribbling a list of the day's most important tasks on a scrap of paper and then promptly ignoring it to work on the thing I am most excited about for the morning. This can be anything from responding to emails, sketching up new ideas, updating my website, experimenting or working on a painting. The afternoons are usually spent concentrating on painting; I often have a group of pieces I am working on at one time and while one is drying I add more layers to another. My studio is small and my artworks large so it can get pretty crowded at times. It can also be isolating working on my own each day so I always have RNZ  and a constant warm cup of tea to keep me company.
Read more from Anna on the original article – link above.