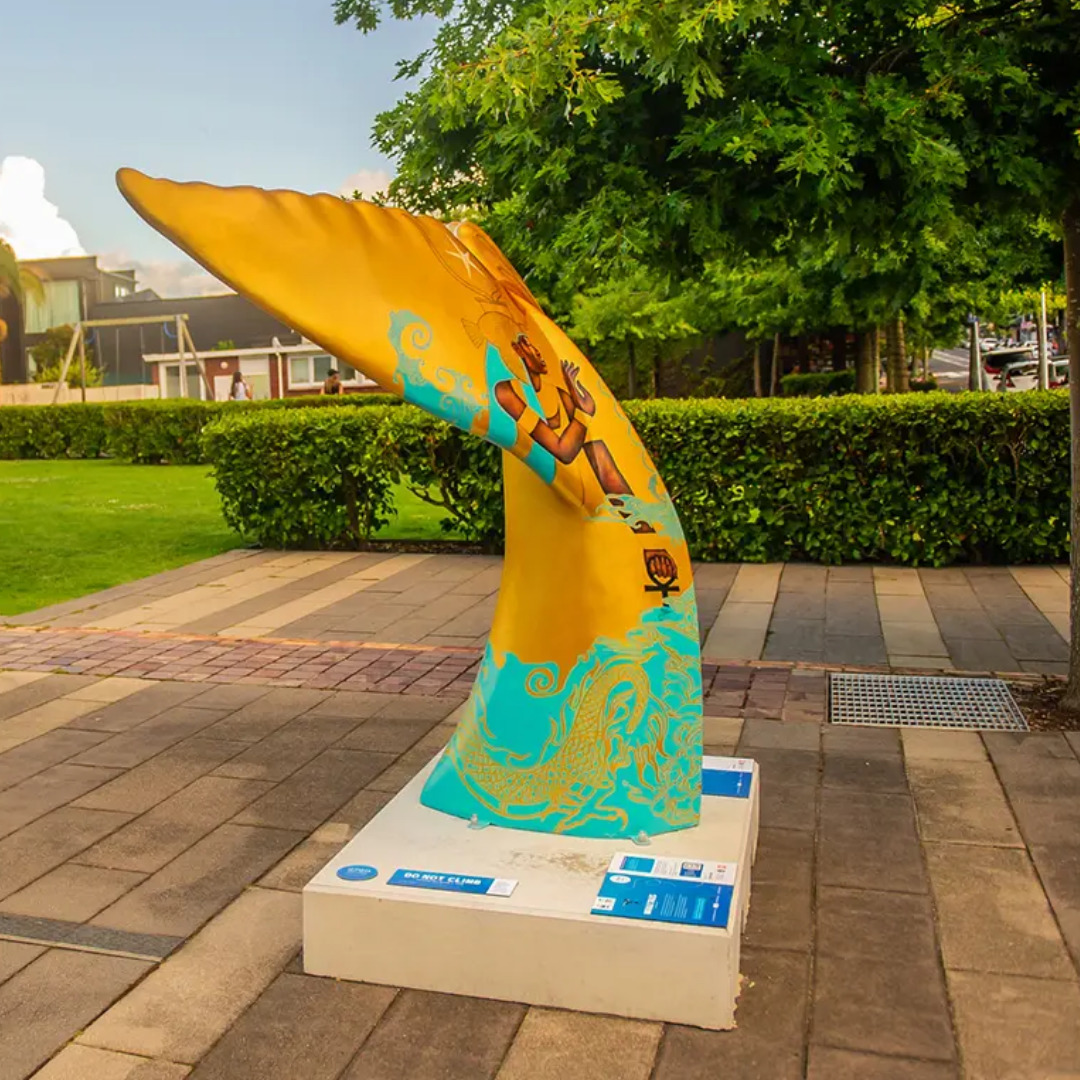 Whale Tales is an immersive arts trail in Auckland, presented by WWF-New Zealand, in partnership with Wild in Art and Auckland Unlimited. Artists, both well-known and undiscovered, have translated their talents on to one of these tails, creating a wonderful sculpture for us all to enjoy. 80 individually designed tails are on display through the streets, parks and public spaces of Auckland, for 12 weeks until April 2022.
In Parnell there are 8 striking sculptures (see the sculpture trail map). One of these whale tales is by gallery artist Sofia Minson and can be found in Heard Park on Parnell Road.
Sofia's 'Sirius Dreaming'  is detailed with gold and is inspired by the ideas of entering a new paradigm in which we are awakening to the messages of the earth, the ancient gods, and animal and nature spirits.  Sofia's art has been collected globally for nearly two decades. The Auckland based painter draws inspiration from her mixed Ngāti Porou Māori, Swedish, English and Irish heritage, and from growing up in Samoa, Sri Lanka, and China. Back in New Zealand, Sofia began painting contemporary portraits and landscapes overlaid with symbols and meaning from ancestral proverbs and cosmology. This strengthened her link to her Māori roots in particular.
Find out more about the Whales Tales event and our 8 Parnell tails by clicking here to read the full coverage on their website. For  specific information on Sofia's tail, click here.
Parnell Gallery has a selection of Sofia's limited edition prints in the gallery and online – to view all available works, click here.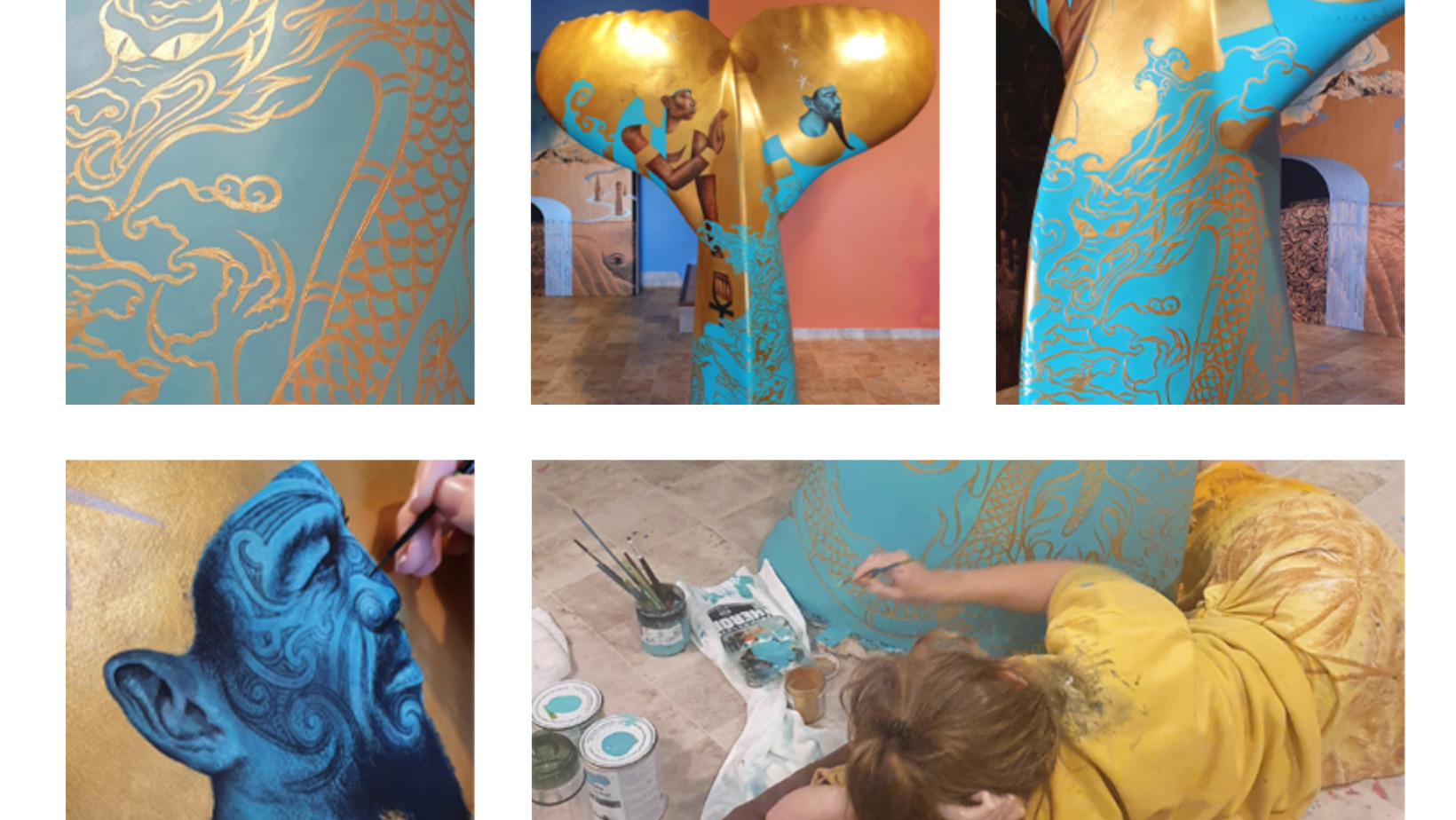 All images from Parnell.net.nz