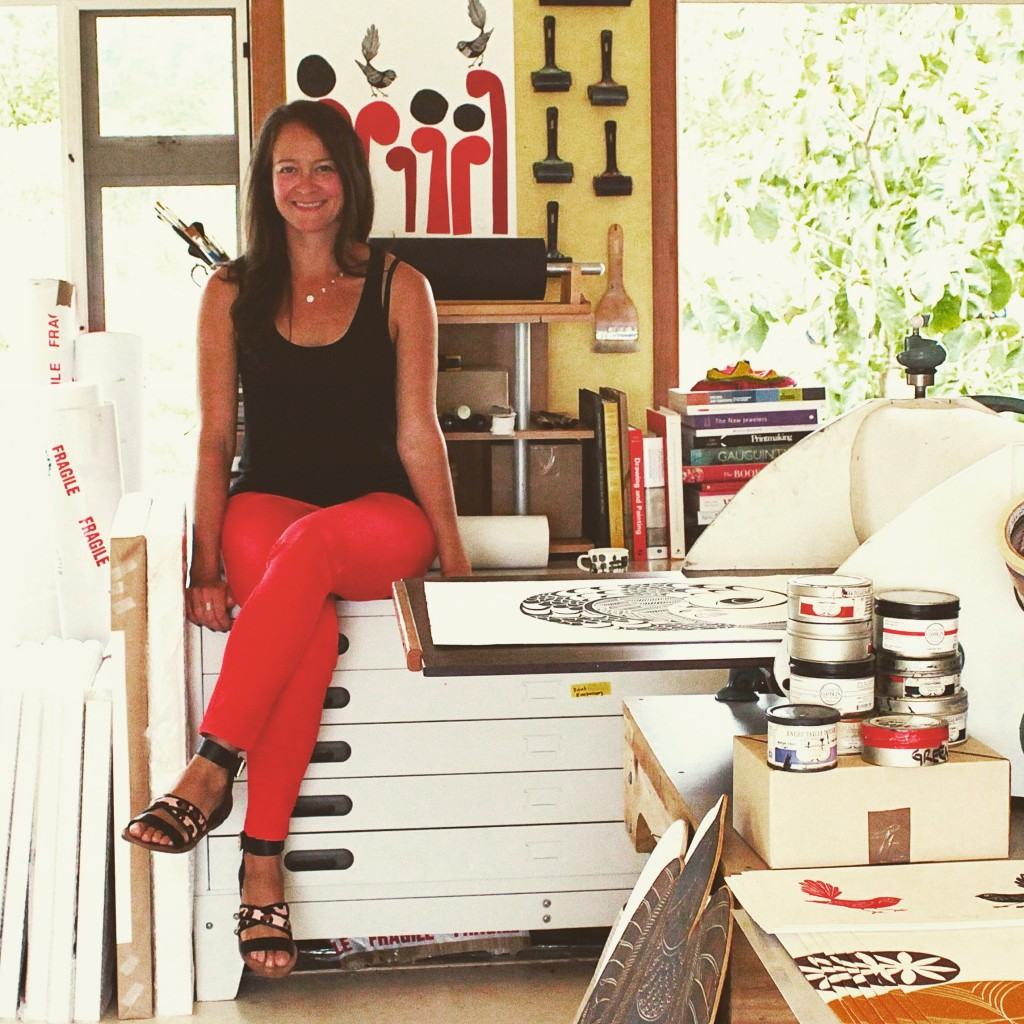 Join gallery artist Annie Smits Sandano for an interactive insight into printmaking on Saturday 14 March between 7.30 – 8.30pm.
You will have an opportunity to observe and partake, if you wish, in the techniques used to create these finely crafted woodblock prints. Participants will be welcome to take their test prints home with them.
Annie's images are composed from individually handcarved woodblocks. French and German inks are custom mixed and then carefully applied to the surface of the carved blocks, using specialist rubber ink rollers. The inked up blocks are then arranged on the paper's surface and put through a high pressure press, creating an impression on the paper's surface. Each layer of colour is left to dry before the next layer is applied and the paper is put through the press several times.
As a special White Night promotion, for this evening only Annie's limited edition prints will be 10% off.
White Night is back! Take to the city streets for one special night of arts festivities, surprises, performances and unexpected encounters all around town, 6pm to midnight.
All across town, inside and outside at over 100 venues and locations, artists, performers, musicians and makers of all description invite you to inspect, experience, watch, see, make and touch all sorts of wonderful creations. On White Night, galleries, squares, laneways and promenades, from north to south, east to west are free to explore until very, very late.
TO FIND OUT MORE ABOUT WHITE NIGHT & FREE TRANSPORT CLICK HERE