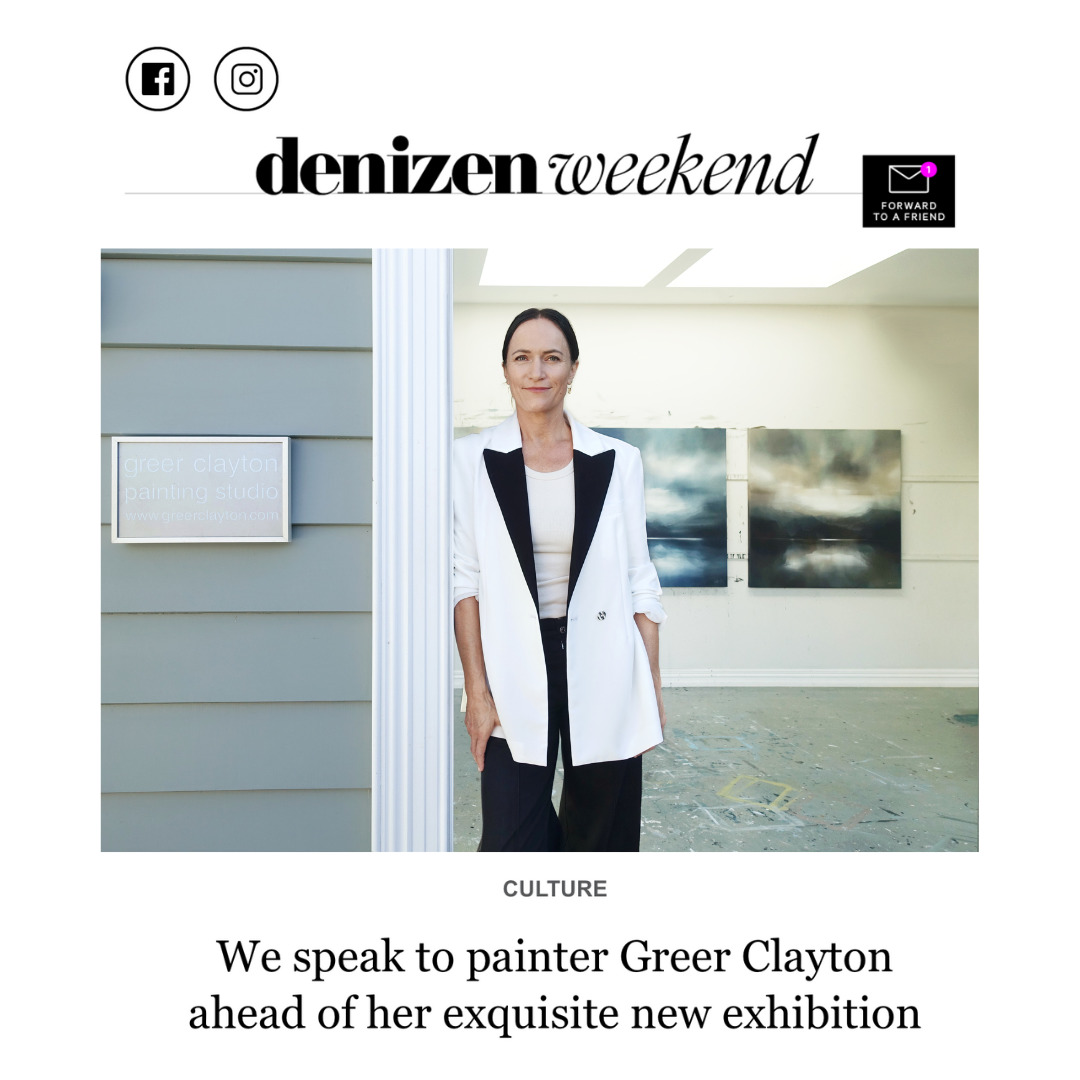 Greer Clayton's latest exhibition will transport you to exquisite landscapes
WORDS MARGIE RIDDIFORD | 1 JUL 2022
Greer Clayton's large-scale, abstract landscapes have a unique way of drawing you in. Immersive magnetism really is the beauty and strength of her métier. This sought-after contemporary painter interprets the landscapes she paints, not in a direct, topographical way, but in a way that extracts their essence and reimagines the scene as a depiction of the artist's mind's eye. Each one represents an underlying connection with the land, exuding a feeling that goes beyond what the naked eye can see alone. In fact, Clayton invites the viewer to project their own memories and emotive responses onto her work, which, according to those who own pieces by the artist, often results in the paintings evoking a sense of 'home' for the person standing in front of them.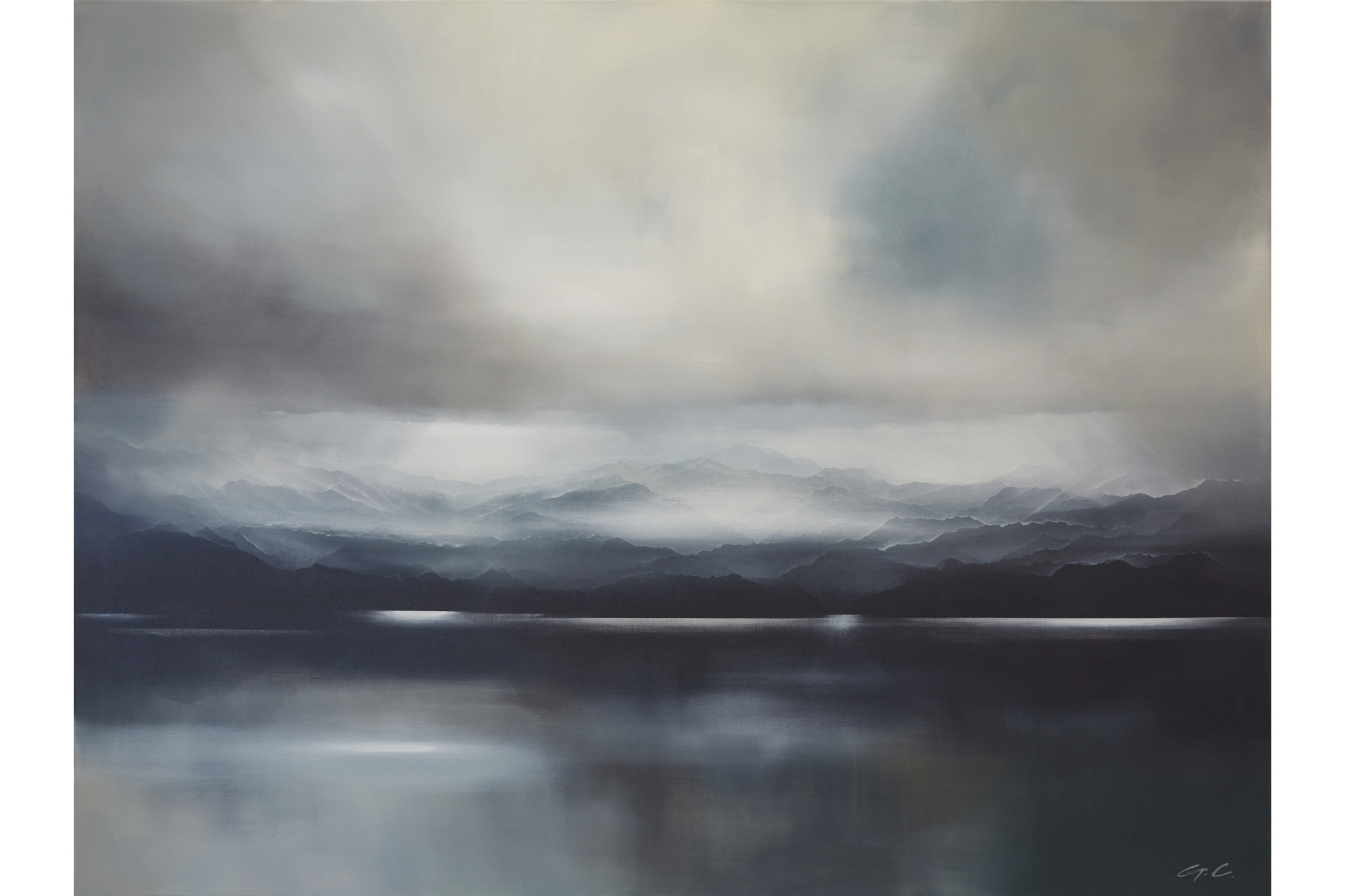 'ROLLING CLOUD' BY GREER CLAYTON, 2022, ACRYLIC ON CANVAS, 1200 X 1600 MM.
Now, Clayton has a new exhibition about to open at Parnell Gallery, and we couldn't be more excited. With a raft of new works that were inspired by the artist's journeys through New Zealand, each one seeks to transport the viewer by capturing the 'mood' or 'feel' of the environments they depict. Titled Imagined Vistas, the exhibition speaks to the idea of longing to return to a place, and the way in which that 'longing' can conjure visions of landscapes that feel like home.
"I'm trying to connect to the familiarity of the landscape," the artist explains, "my biggest enjoyment in creating these paintings is engaging the viewer in these 'Imagined Vistas' that seek to embrace the essence of our landscape and act as a reminder of places we've been to and places we want to go."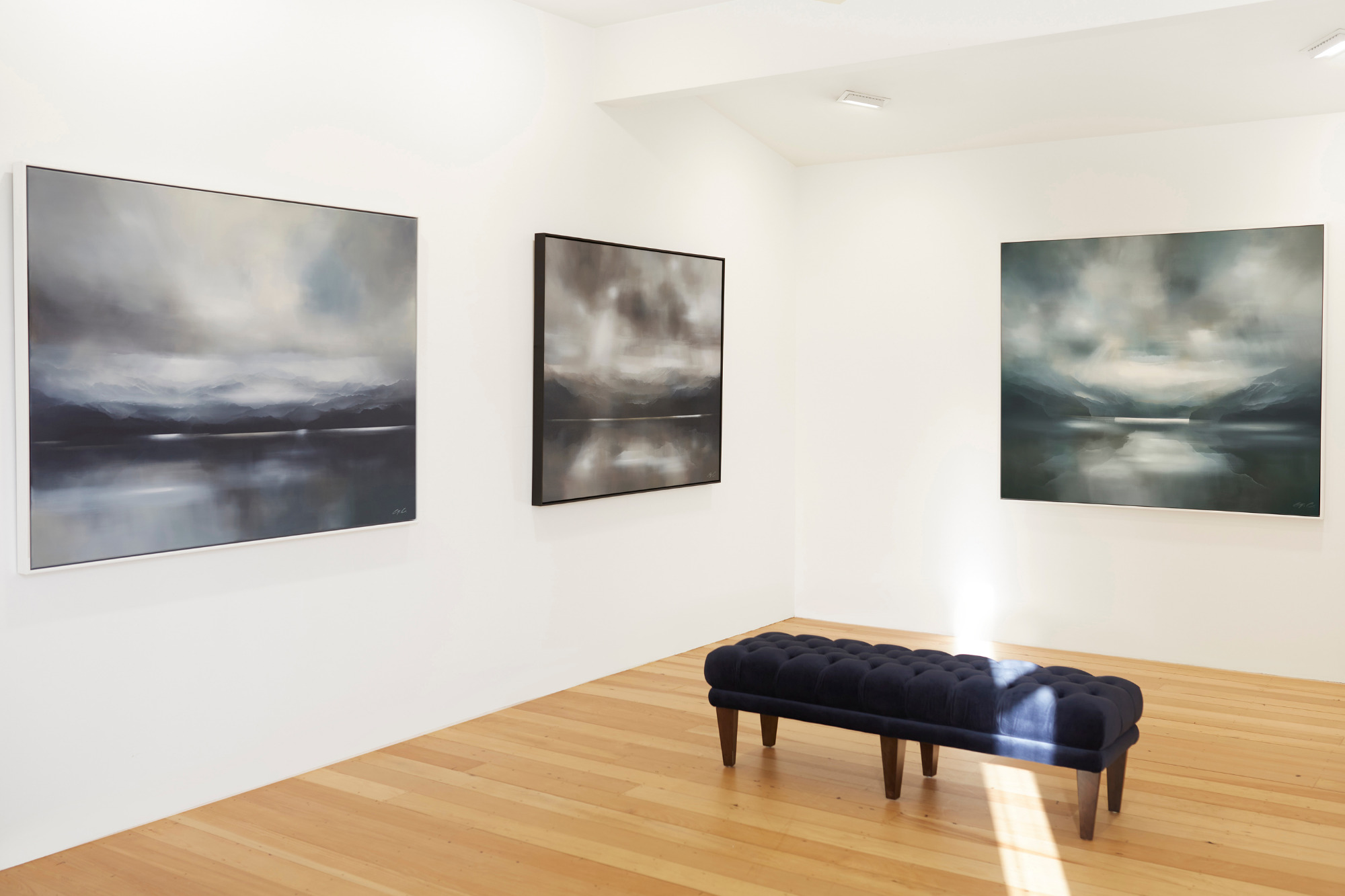 EXHIBITION WORKS 'ROLLING CLOUD' (LEFT), 'SOLITARY SUN' (CENTRE) AND 'BLINDED BY THE LIGHT' (RIGHT) HANGING ON WALLS OF PARNELL GALLERY.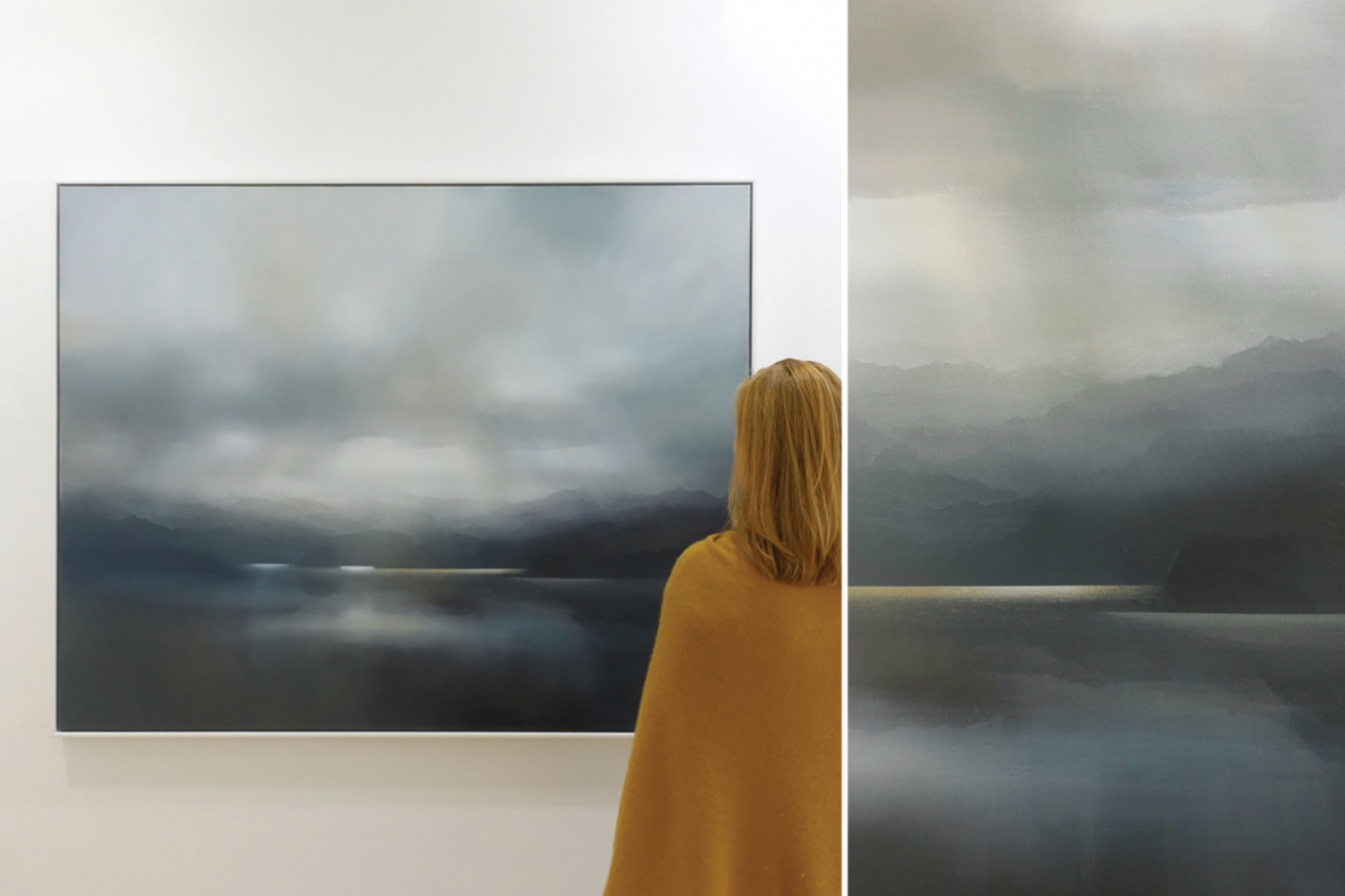 LEFT: 'DEEP WATER' BY GREER CLAYTON, 2022, ACRYLIC ON CANVAS, 1200 X 1500 MM.
In creating her new works for this exhibition, Clayton worked on two or three at a time, a process that invites a cohesive and holistic view of the body of work, offering connectivity between the works while aligning each with her signature horizon lines. "Working in fast drying acrylic paint provides the immediacy I need to work in both a layering and dry brush technique", says Clayton, "giving complexity and depth to the surface."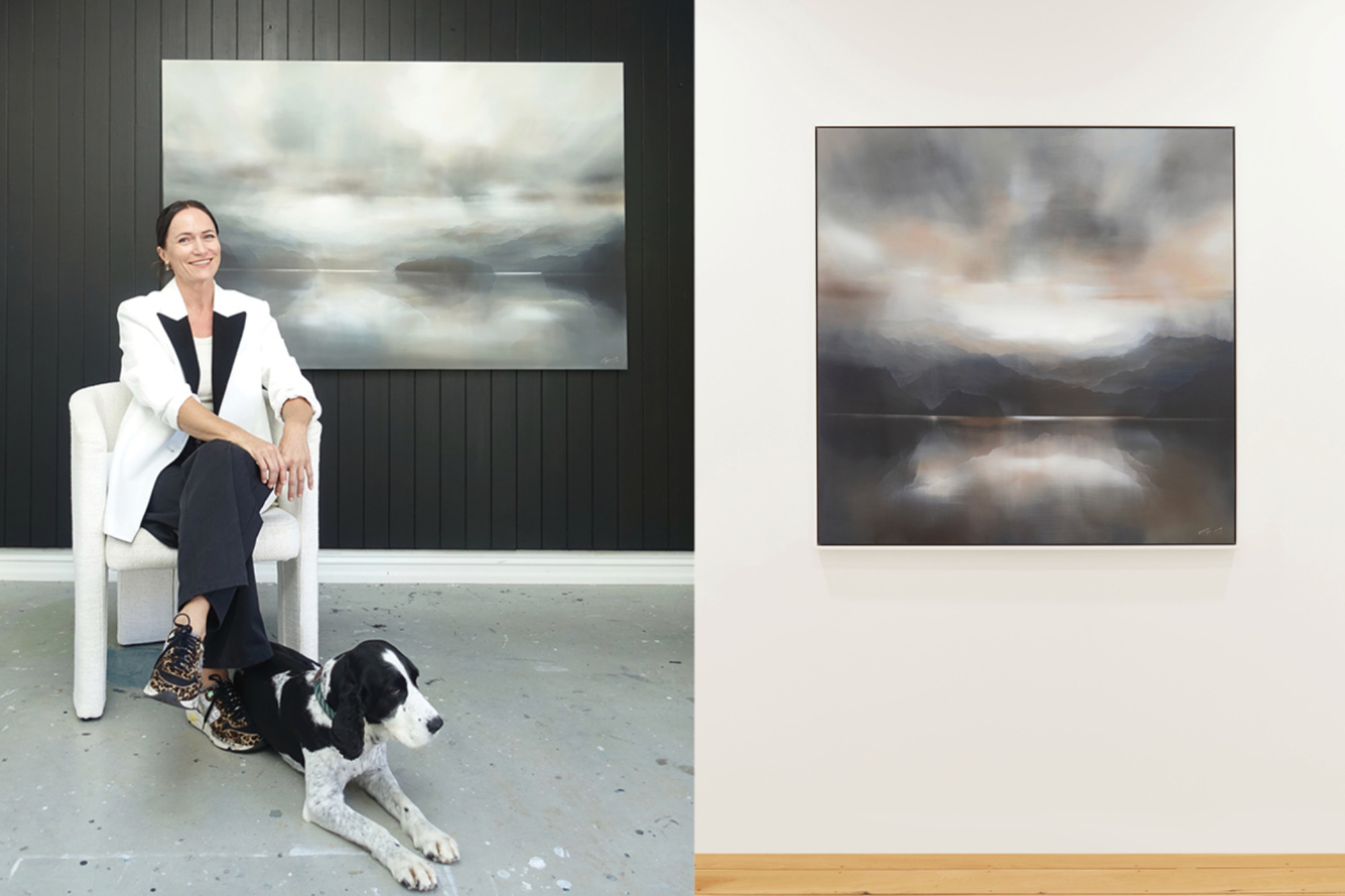 FROM LEFT: GREER CAYTON IN THE STUDIO WITH HER DOG PEPPER WITH THE EXHIBITIONS EPONYMOUS PAINTING 'IMAGINED VISTAS' BEHIND THEM; AN IN-SITU VIEW OF 'HIGHER GROUND', (1200 X 1200MM) PICTURED HANGING IN PARNELL GALLERY.
Indeed these new pieces exemplify the unique way Clayton captures light, with layered textural strokes that create beautiful moments of contrast and landscapes that feel almost dreamlike. "'Blinded by the Light' is the largest piece in the show," Clayton tells me. "It illustrates more intricate mountain layers and the dramatic silver midline of the sunlight hitting the water… I'm hoping the viewer can drift into this one and be transported south, as I was."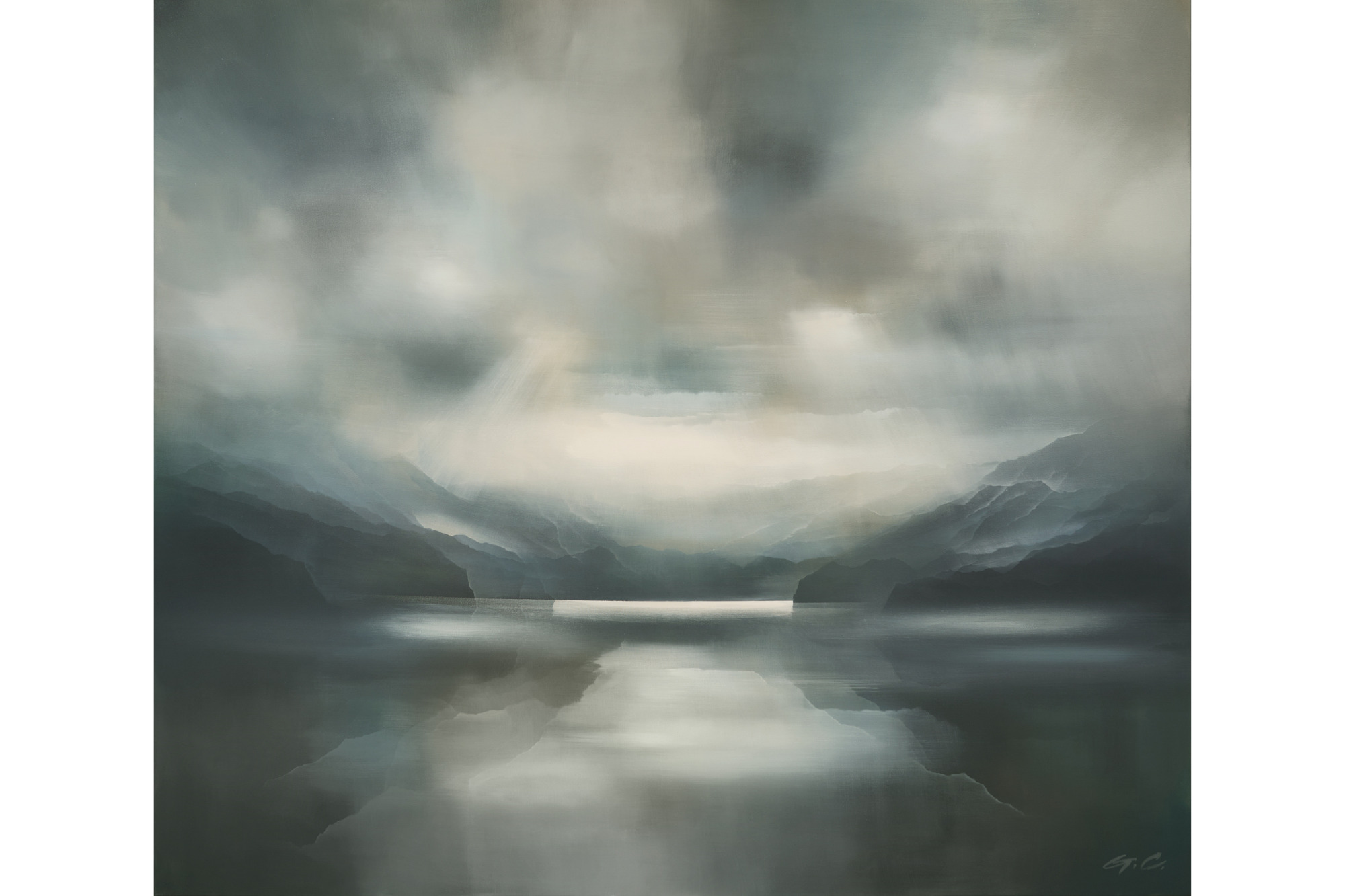 BLINDED BY THE LIGHT' BY GREER CLAYTON, 2022, ACRYLIC ON CANVAS, 1400 X 1600MM.
In many ways, each of Clayton's new pieces feel as though they come alive the longer you look at them, as though losing yourself in the work is the only way to really understand what the artist has created. That said, when the views are this good, why not get a little lost?
Imagined Vistas will open on the 5th of July and is on view until the 19th of July at Parnell Gallery.
Parnell Gallery
263 Parnell Road
Auckland
(09) 377 3133
View online at denizen here.