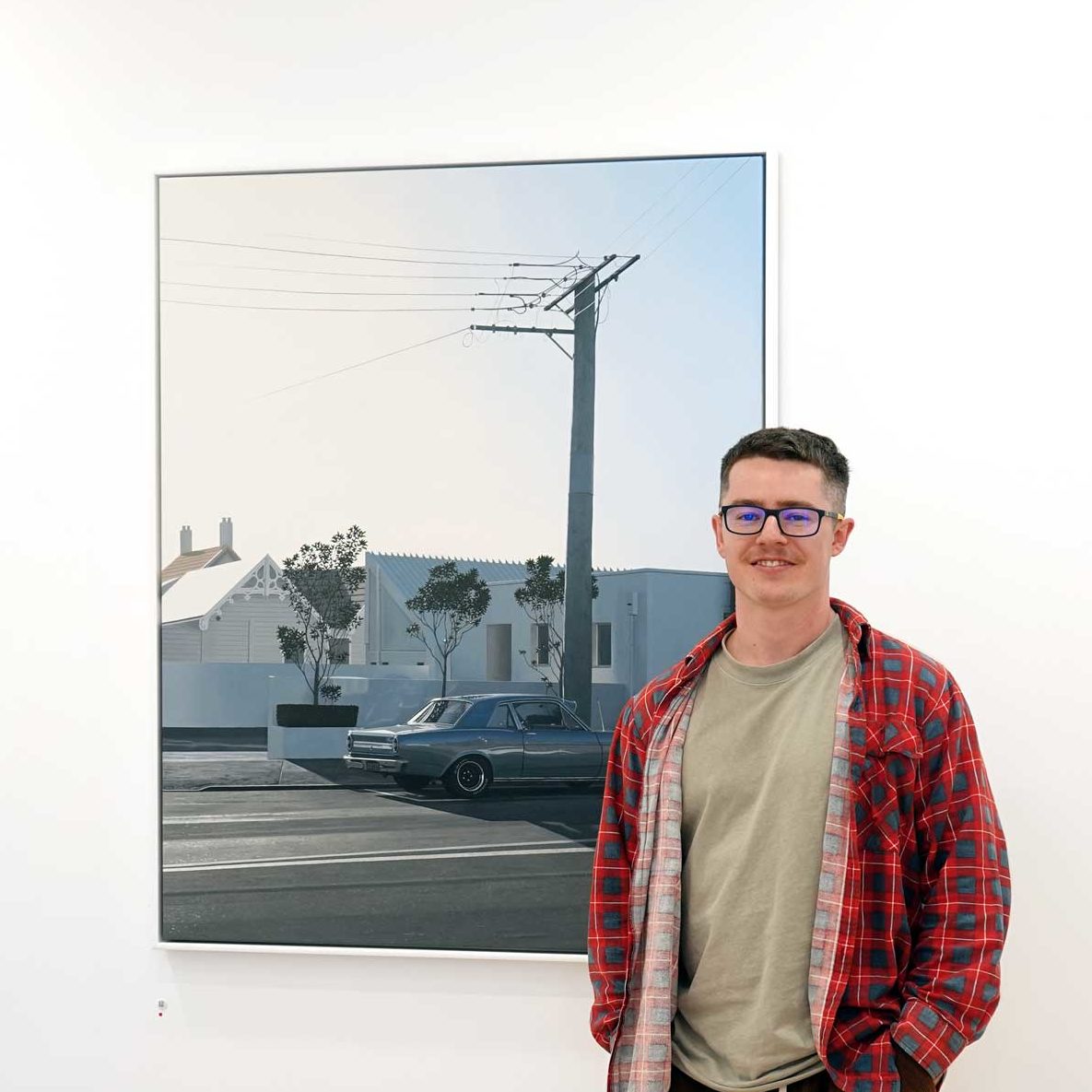 We are delighted to welcome Elliot Love to the Parnell Gallery stable of artists.
Elliot Love is a contemporary painter living in Auckland, New Zealand. Nostalgia is inherent in these acutely observed depictions of Love's obsessive interest in cars of the 1980's and 90's, all set within a city's still and lifeless streets. Working in both oil and acrylic on canvas, often on an unusually small scale, Love's beautifully rendered compositions present delightful mysteries and provoke inspection, with an invitation to linger within his finely detailed architectural landscapes.
Equal attention is given to light; the humming glow of a street lamp, a glint reflecting off the boot of the car, or shadows brought by dusk. With no people present, the paintings evoke a sense we are here in secret observation of stillness and subject, a car belonging to someone else's life: Are we alone? Who does this car belong to and where are they now?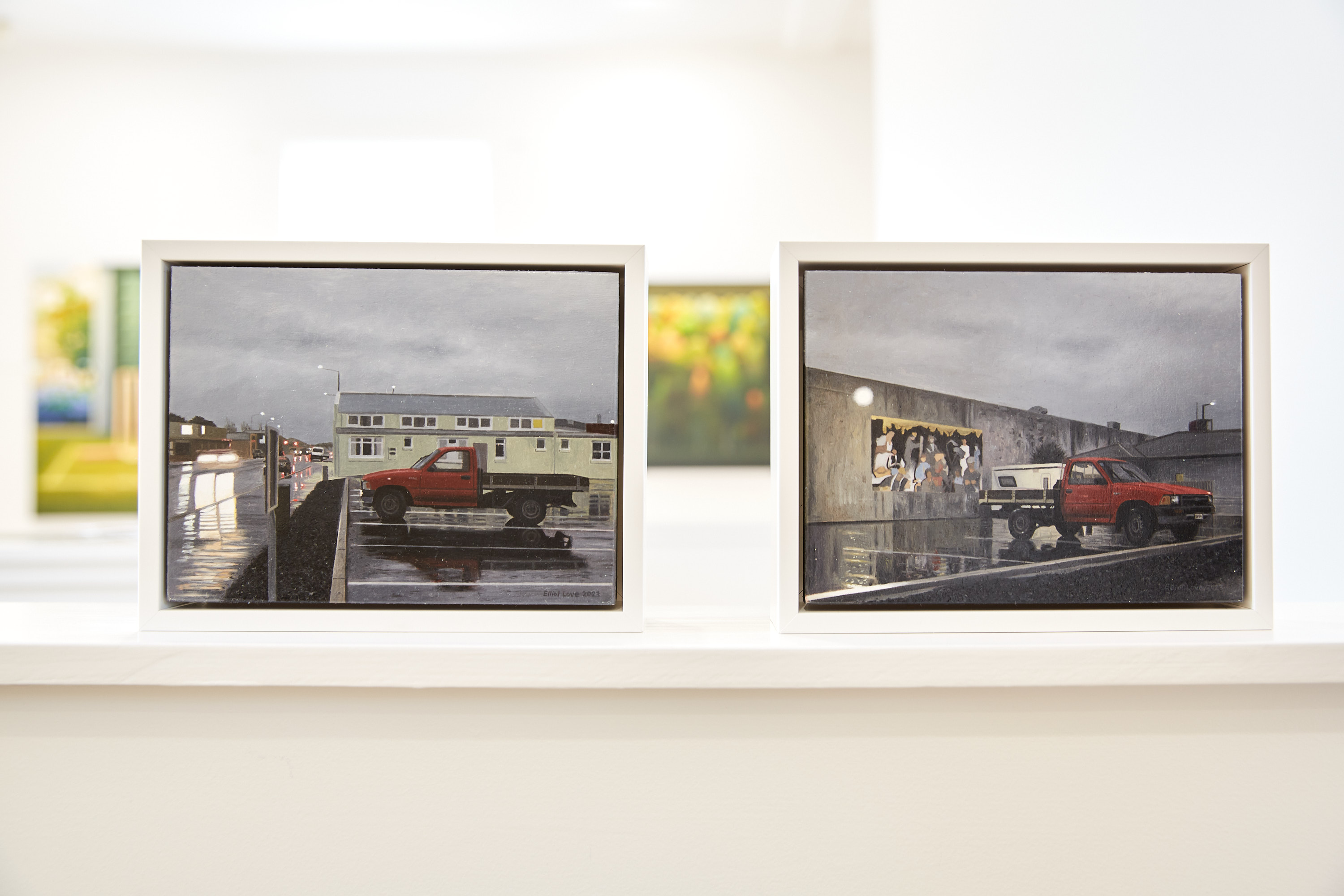 Love explores his surroundings to discover these scenes and moments, aptly titling his paintings with the make of car, along with where or when he happened across them, further emphasising a sense that we are witness to a marked and captured moment in time.
Love grew up in Dunedin and while he studied painting at high school, he turned his attentions to academic life in the sciences, finishing high school to begin a degree in physical education. However, a visit to Tim Wilson's gallery in Queenstown inspired Love to return to his easel full time, originally focusing on landscapes set in the natural environment before finding his true interest lay deeply in the environment he was raised in – the urban landscape.
Parnell Gallery has represented Elliot Love since 2021.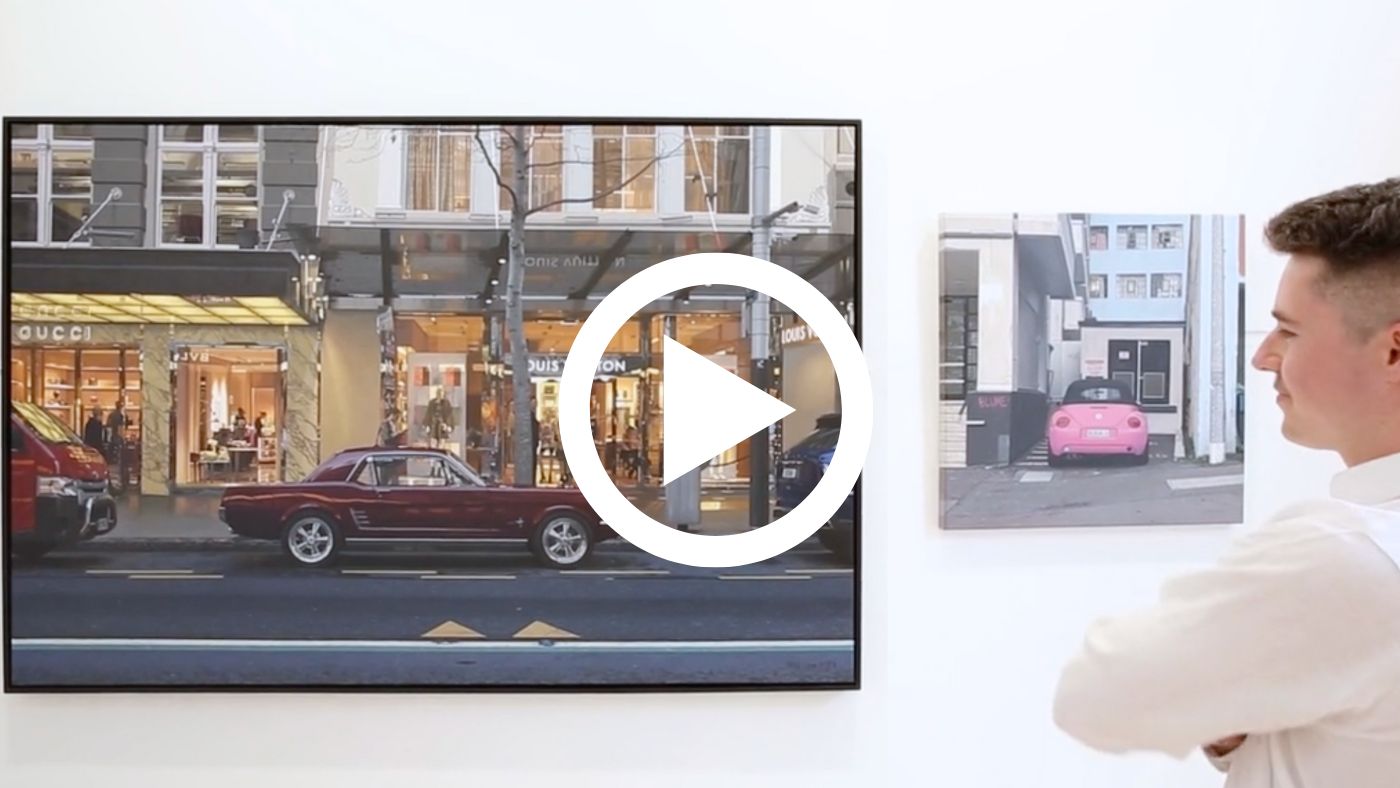 Click here to view Elliot Love's original paintings.
Click here to view available limited edition prints.