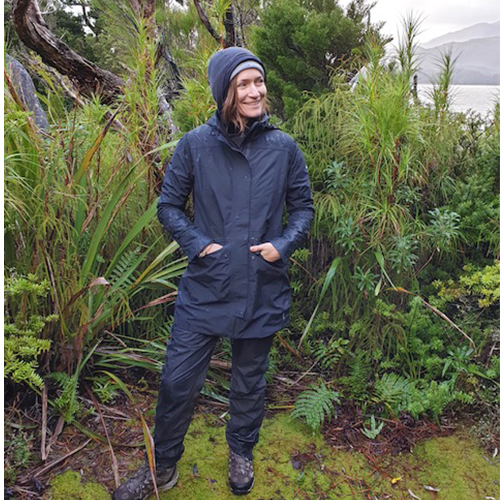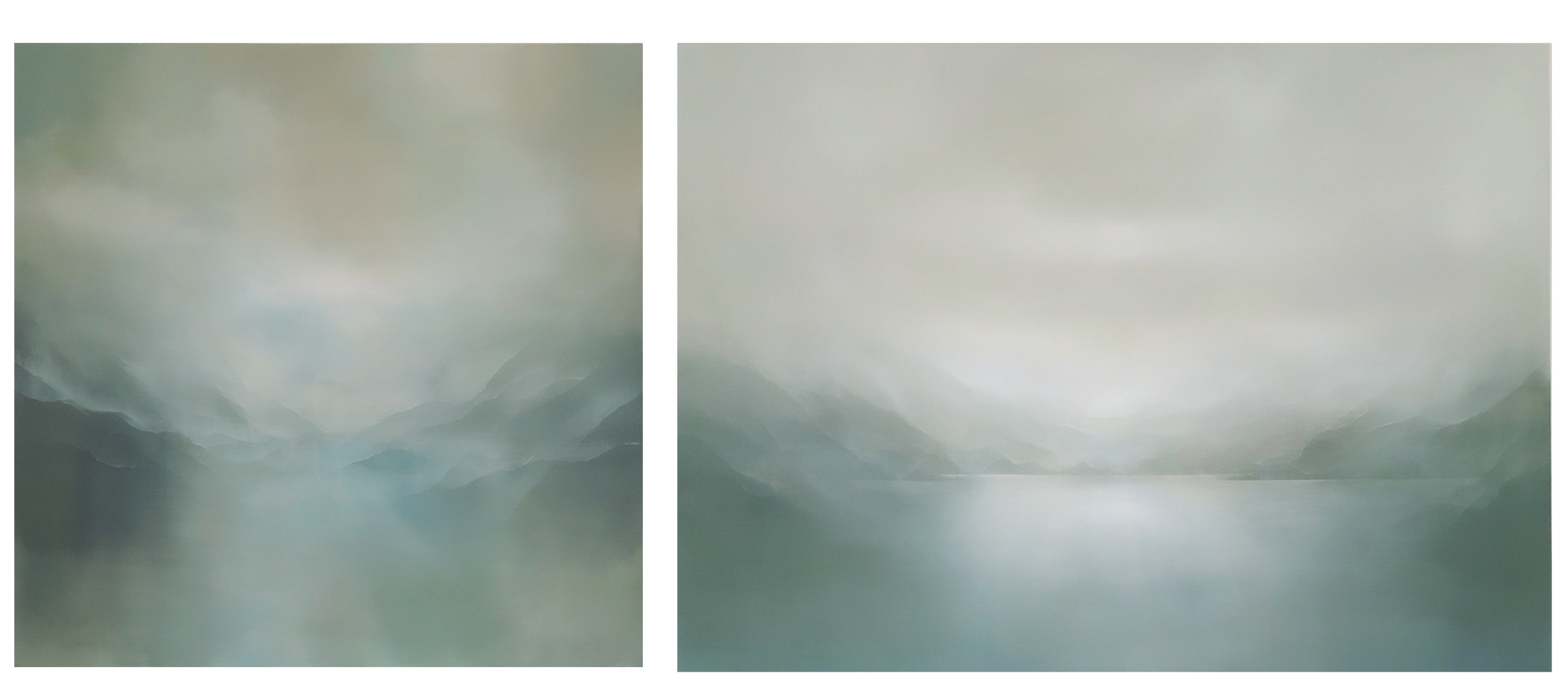 ABOVE LEFT: "Breakaway" I 1200 x 1200mm
ABOVE RIGHT: "Warm Glow"  I  1200 x 900mm
As a follower of Greer Clayton's work, you may be aware that she was recently invited by Pure Salt to sail aboard the vessel M.V Flightless to Tamatea Dusky Sound in remote Fiordland. This was a pivotal journey for Greer, and one that has both deeply inspired and informed her latest body of work.
Pure Salt, a Fiordland based adventure charter boat business, is passionate about conservation and shares the overall vision with the Department of Conservation for Tamatea Dusky Sound to be one of the most intact ecosystems on Earth, and Aotearoa's largest 'bio bank'.  The Tamatea Dusky Sound Restoration project is an ambitious project and one that Greer is passionate about and would like support.
ABOVE LEFT: "Morning Mauve Light" I 1000 x 1000mm
ABOVE RIGHT: "Above & Beyond" Dusky Journey  I  1220 x 840mm
We invite you to discover more about Pure Salt's efforts around the Tamatea Dusky Sound Restoration Project by visiting www.puresalt.co.nz/conservation, and find out why both artist and gallery alike are championing the cause.
As a result of her experiences onboard Flightless, Greer has created "Above and Beyond" Dusky Journey and "Morning Mauve Light" in support of Pure Salt's conservation efforts. 100% percent of the sale price of these paintings will be donated to Pure Salt.
We welcome you to view all four of these paintings in our gallery space at 263 Parnell Road, Parnell.