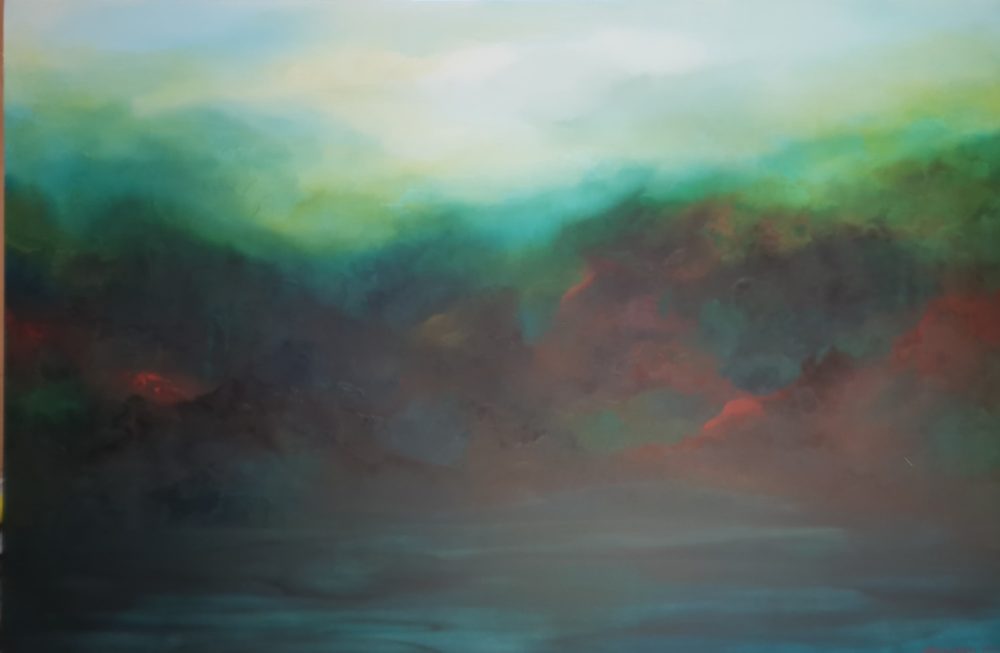 Undisturbed
Mixed Media on Canvas
1040 x 1550mm
Sold
About this artwork
Rimu frame.
Image Size: 1040 x 1550 mm
Artist bio
Born in Manchester, England, in 1976, Catherine Roberts now lives on Wellington's south coast where she has painted her semi-abstract landscapes for 17 Years.
A self-taught artist, painting for Roberts is an organic process and New Zealand's natural environment is where she finds her inspiration. Forest and bush scenes are translated into abstractions of surreal hues and landscapes.