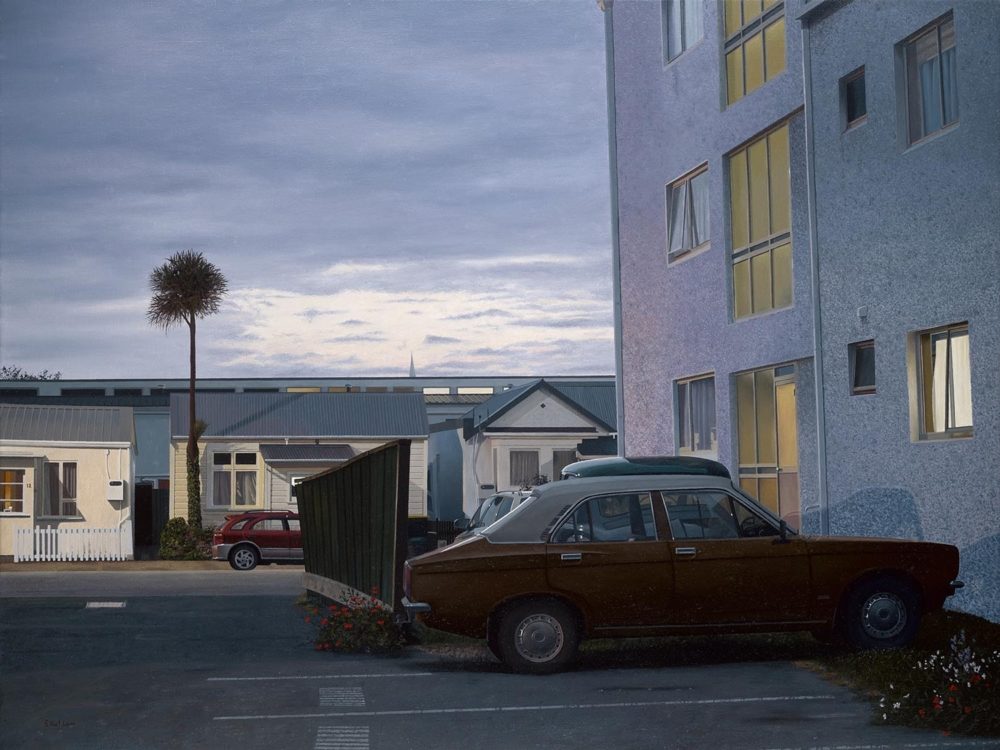 Avenger // Twilight
Oil on Canvas
765 x 1020 mm
Sold
Artist bio
Elliot Love is a contemporary painter living in Auckland, New Zealand.
Nostalgia is inherent in these acutely observed depictions of Love's obsessive interest in cars of the 1980's and 90's, all set within a city's still and lifeless streets. Working in both oil and acrylic on canvas, often on an unusually small scale, Love's beautifully rendered compositions present delightful mysteries and provoke inspection, with an invitation to linger within his finely detailed architectural landscapes.
Equal attention is given to light; the humming glow of a street lamp, a glint reflecting off the boot of the car, or shadows brought by dusk. With no people present, the paintings evoke a sense we are here in secret observation of stillness and subject, a car belonging to someone else's life: Are we alone? Who does this car belong to and where are they now?