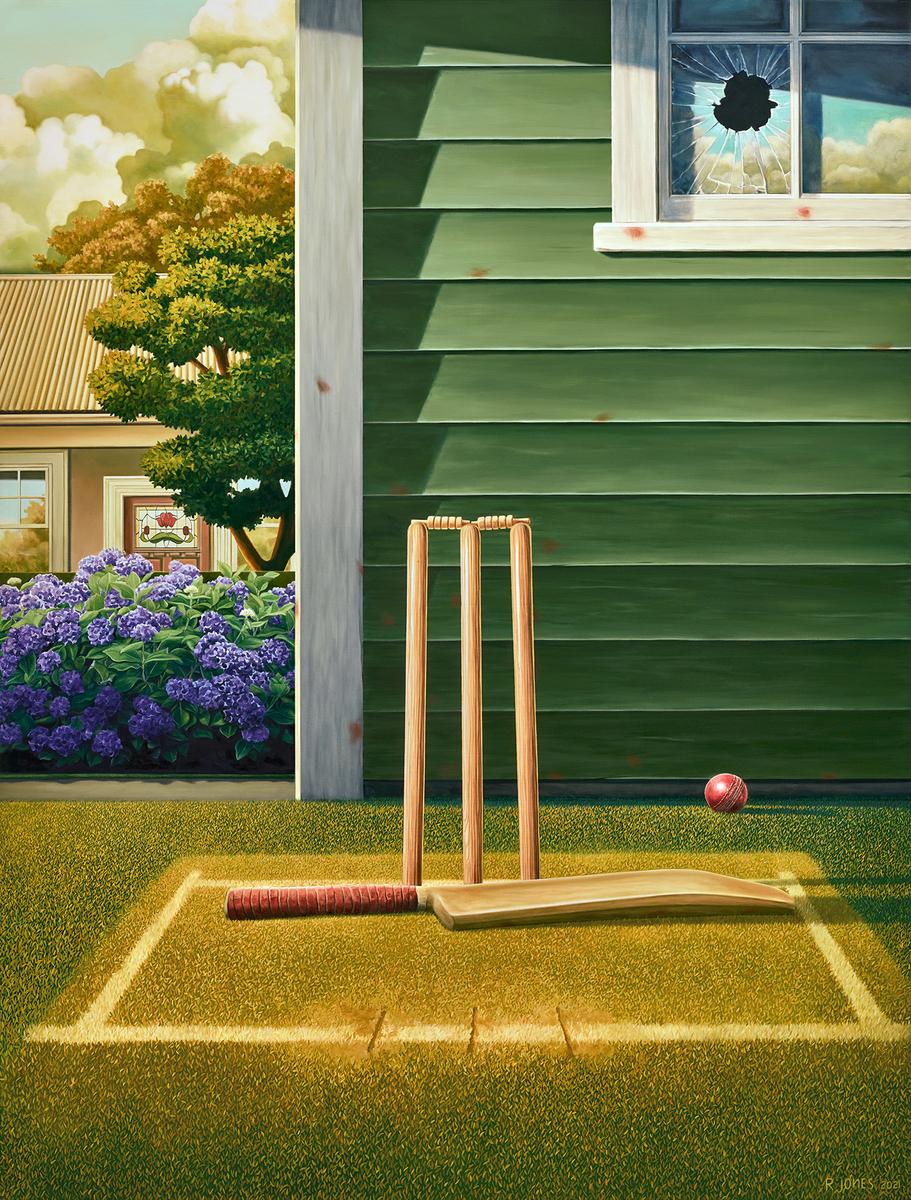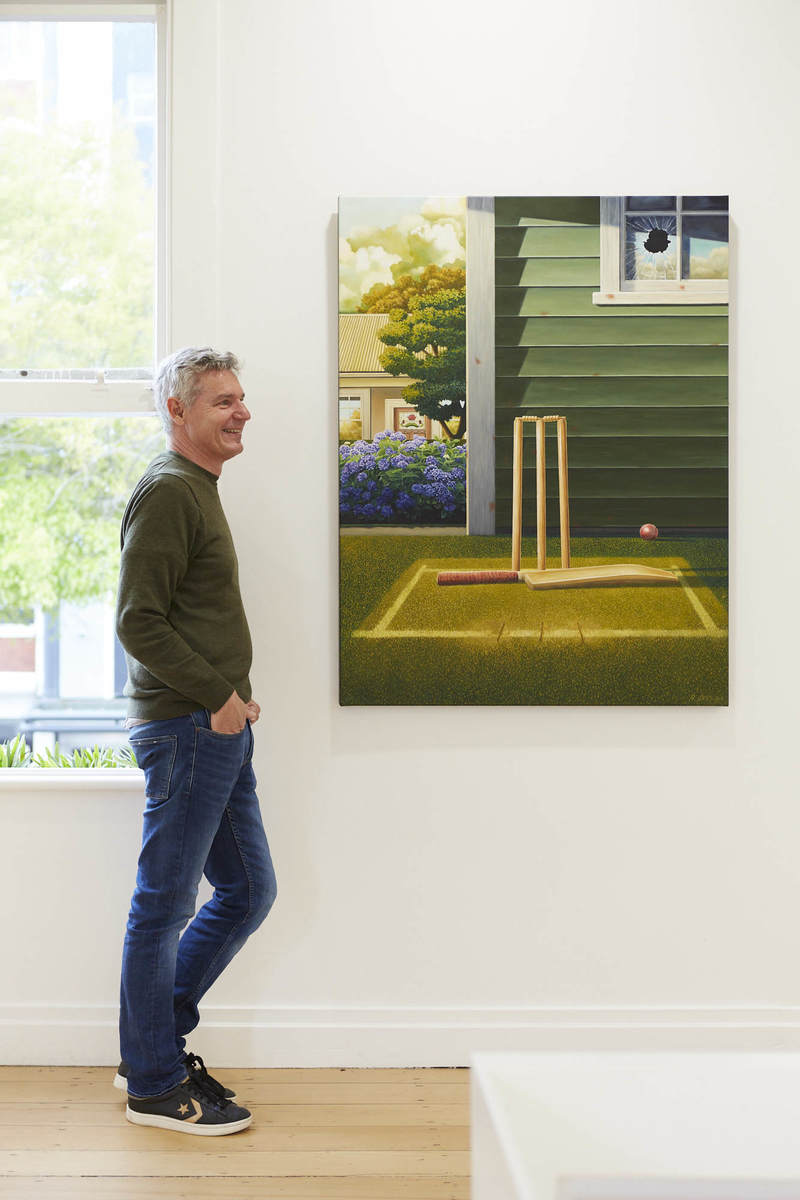 First Slip
Oil on Fine Portrait Linen
1250 x 950 mm
About this artwork
Artist Statement:

First slip or leg slip? Are you a righty or a lefty? Backyard cricket and BBQs – it's a summer thing. Chances are most kids have played the game in one form or another during their lives. The great thing was you really didn't need much in the way of gear – A bat, ball, a box for wickets, minimum of 2 people, and the game could expand or contract depending on the temperature and the age of the players.

Here's a few well-known rules to get any game started.
Rule 1. The pitch shall be any strip around two-thirds the length of the family yard. We lived in a cul-de-sac, Mountain View Terrace, Otaki. Our cricket pitch was on the road. Mum and dad still live there but the cricket pitch has been retired.
Rule 2. The stumps are a standard rubbish bin.
Rule 3. The bat, any swingable length of wood. I carved mine out of a piece of macrocarpa.
Rule 4. The official ball is a tennis ball.
Rule 5. The dog is on no one's side but their own.
Rule 6. The batsman may be caught first bounce where the catch is taken one-handed. This rule also applies to rebounds off roofs and garden sheds.
Rule 7. Should the ball be hit on the full over the neighbour's fence the six and out rule applies.
Rule 8. No LBW (leg before wicket) – EVER.
Rule 9. Who wins? … How can you win a game that never ends?
Artist bio
Ross Jones is a contemporary painter creating works that evoke a heady sense of nostalgia and elevated playfulness.
Working from his studio overlooking the Hauraki Gulf north of Auckland, Jones' fusion of playful realism incorporates elements of the surreal. Each meticulously devised painting offers hints at various narratives as the artist invites the viewer to engage with his role as storyteller.
"I love the phrase "Don't let the truth get in the way of a good story," so as you view my paintings, don't let your imagination stop you from seeing the bigger picture. How far the journey takes you is entirely up to you." – Ross Jones