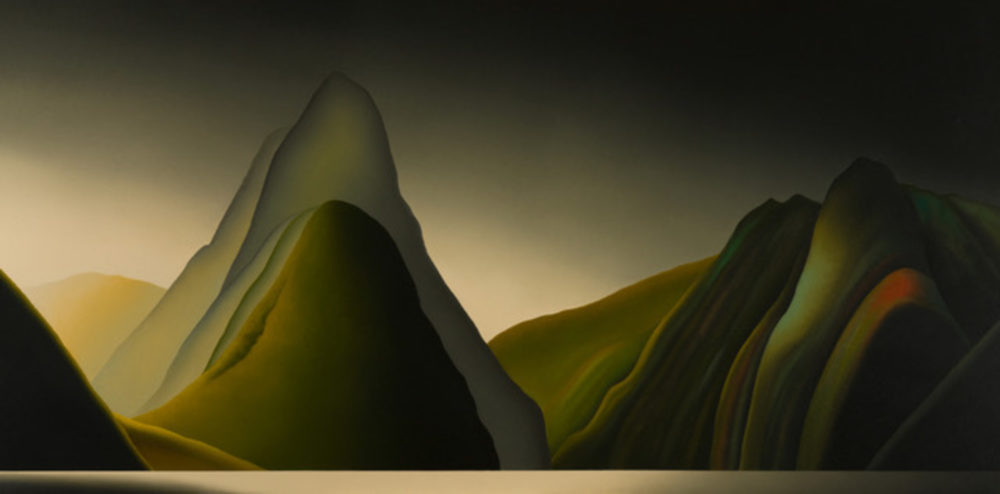 Milford Light Series #2
Oil on Board
800 x 1600 mm
Sold
About this artwork
"The Mitre Peak skyline has become a national icon and has long captured the imagination of countless painters and photographers.

But it is still a beautiful, spiritual landscape and when you're drawing it, you are aware that it is an elegant series of triangles.
When the sun is setting below the skyline, the last light rays dance among the peaks and valleys creating all kinds of colours but only for brief moments…then they are gone."
– Stephen Howard
Artist bio
Working diversely within a broader abstract methodology, Stephen Howard's nonrepresentational compositions of landscapes are paired with a precise handling of colour, light, and fine detail, imbuing his paintings with a colliding sense of tension and expression. His sensitive understanding of a vibrant palette in oils creates a luminosity that emphasises his true subjects – light and movement.