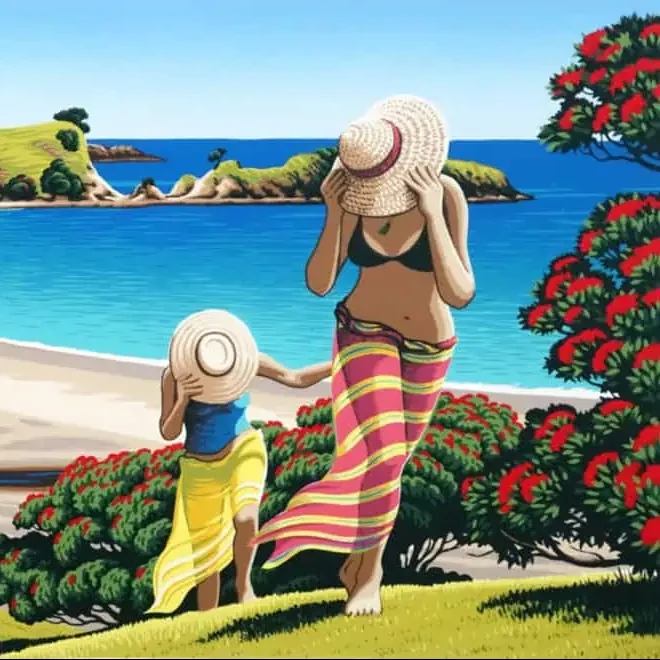 A recent article on www.greatbarrier.com featuring Tony Ogle's 'The Lookout, Palmers'.
The article discusses the use of private homes on the island used to host writers and artists as a new location for sparking creative new works and mentions Parnell Gallery co-Director, Sally Souness who has owned a home on the island for many years.
—
Sally Souness, owner of the Parnell Gallery, has hosted artists at her holiday home at the north end of Ōruawharo Medlands Beach over the years, including the painters Tony Ogle (who created 'To The Lookout – Palmers' on the island, pictured below), George Bologhy, Russell Jackson, Paul Woodruffe and Cynthia Taylor together.
The gallery would invite four artists to explore 'special locations' around the country over several days "to sketch, photograph and return at the end of each day for superb food, wine and discussion".
The artists' interaction, personal styles and different interpretations would then be combined at an exhibition at the gallery.
—
Read the full article here.