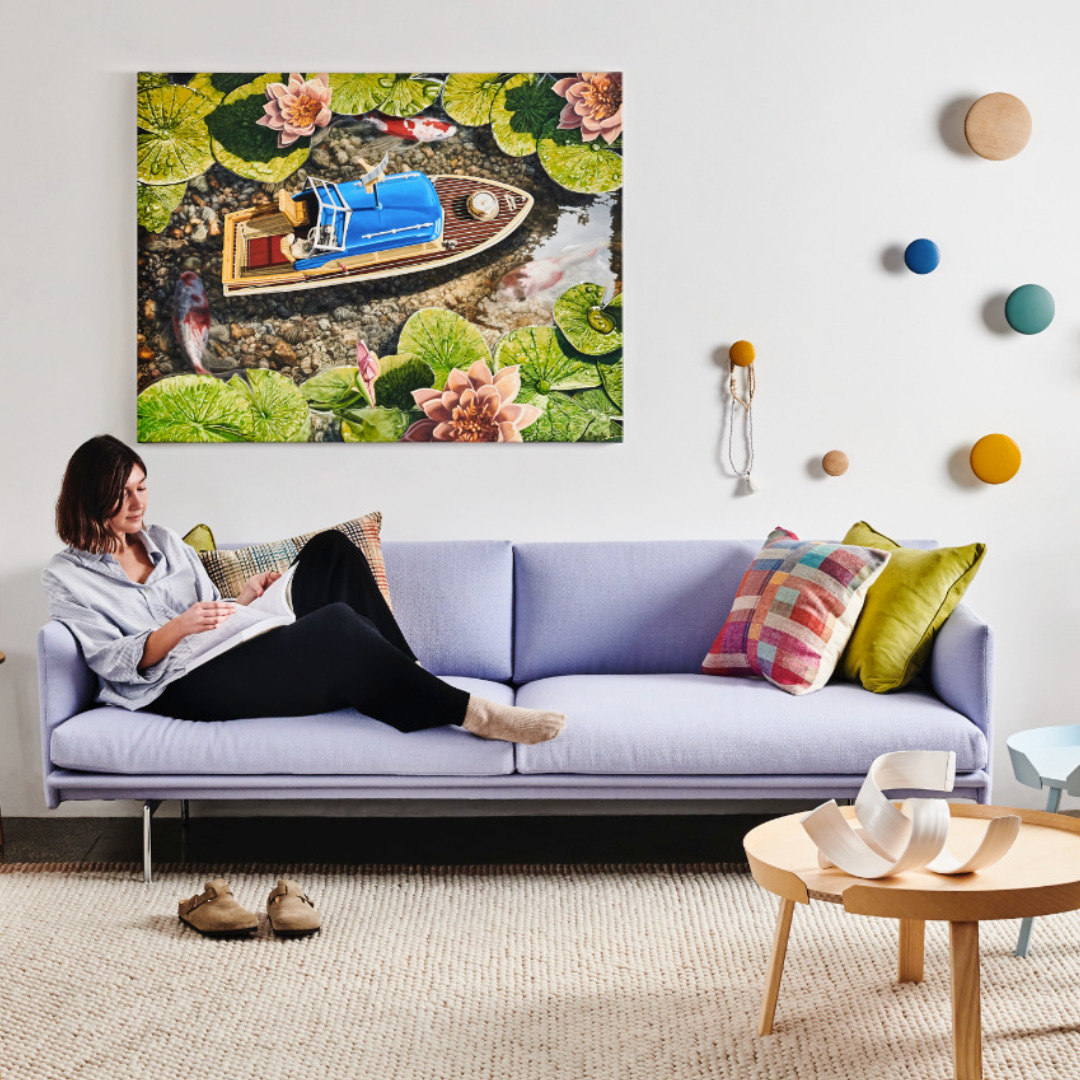 The HOME October/November magazine recently hit the shelves and we are delighted to share the incredible shoot by Bauhaus, featured curated works from Parnell Gallery and our vibrant stable of artists.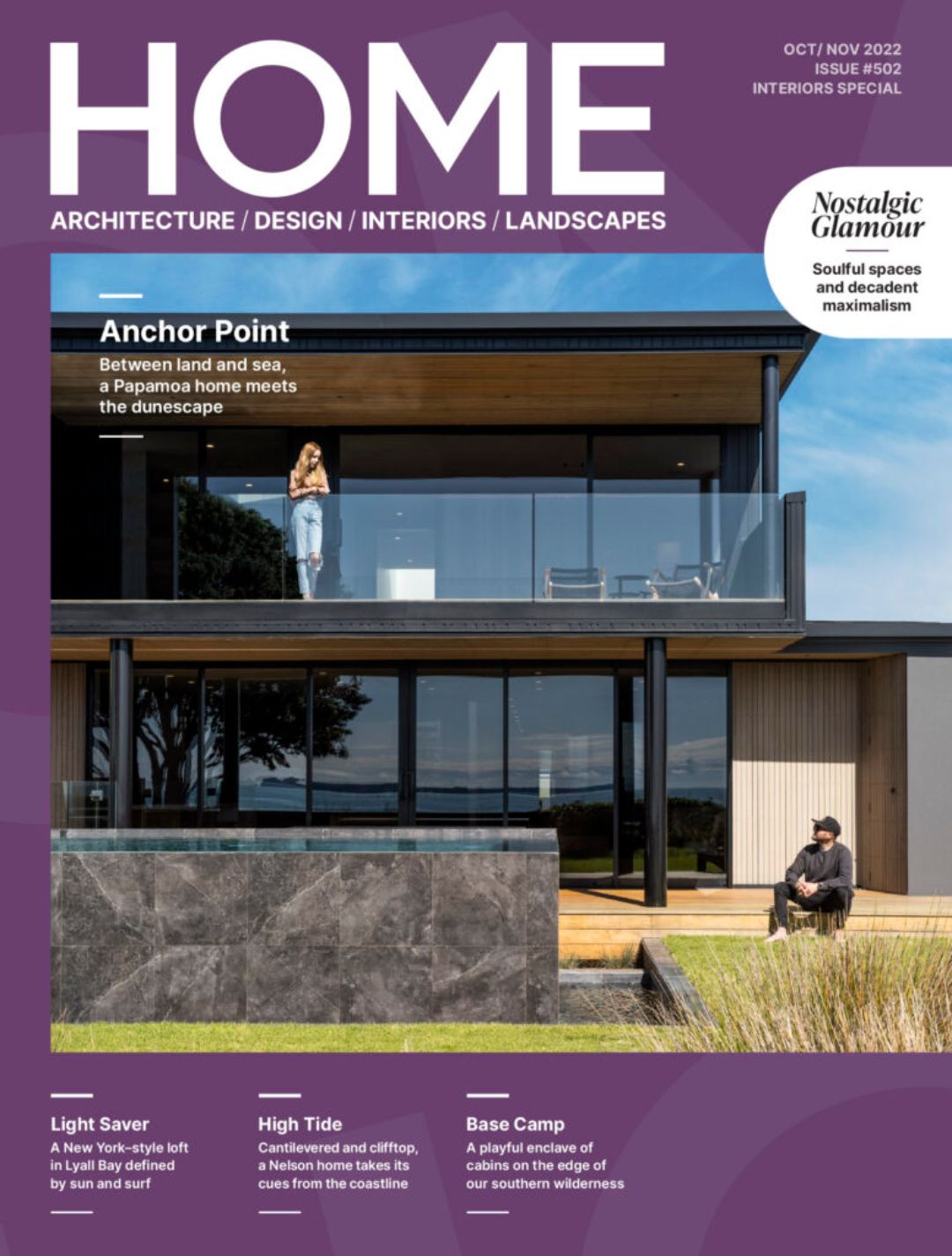 Pictured in situ below is the captivating tondo 'Ethereal' by Tim Jones.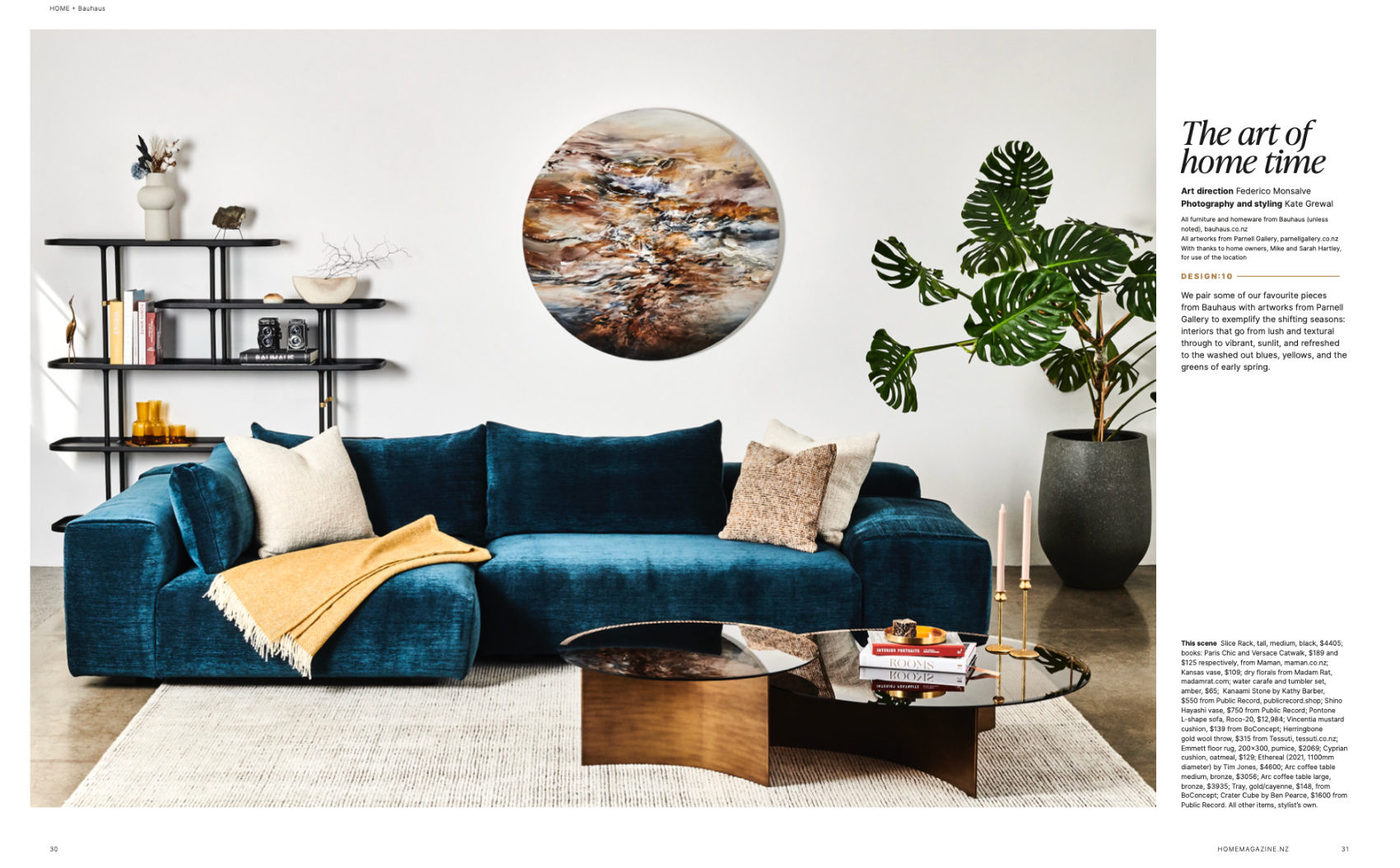 Also featured in the six-page spread is 'The Captain' by Ross Jones, which forms part of his upcoming solo exhibition body of works. This original painting is also available as a limited edition print.
Ceramic sculpture 'Honest Energy' by Kiya Nancarrow is also featured (on the small wooden table at the front).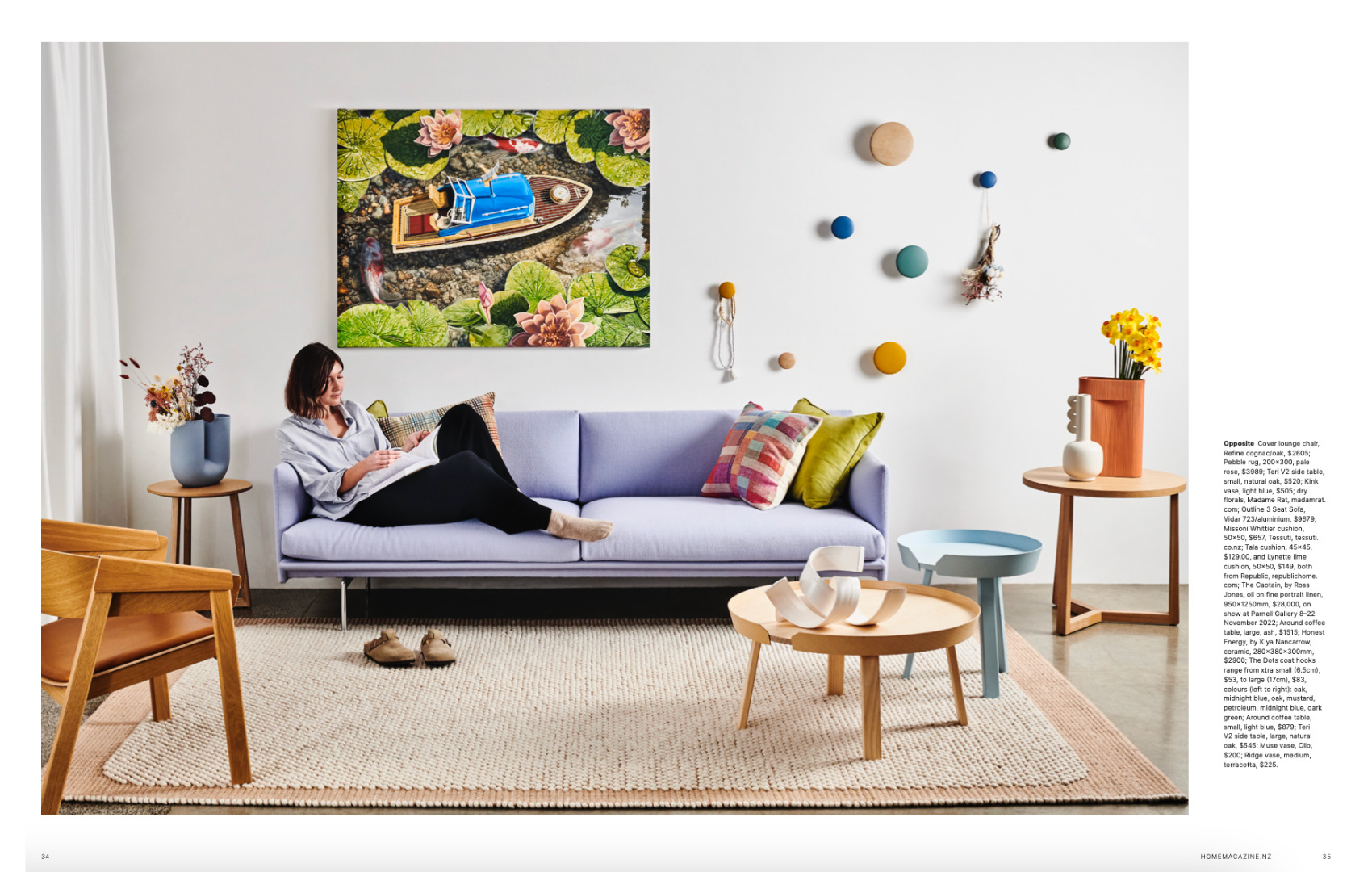 The final page includes two new bold geometric works by Anne Reithmaier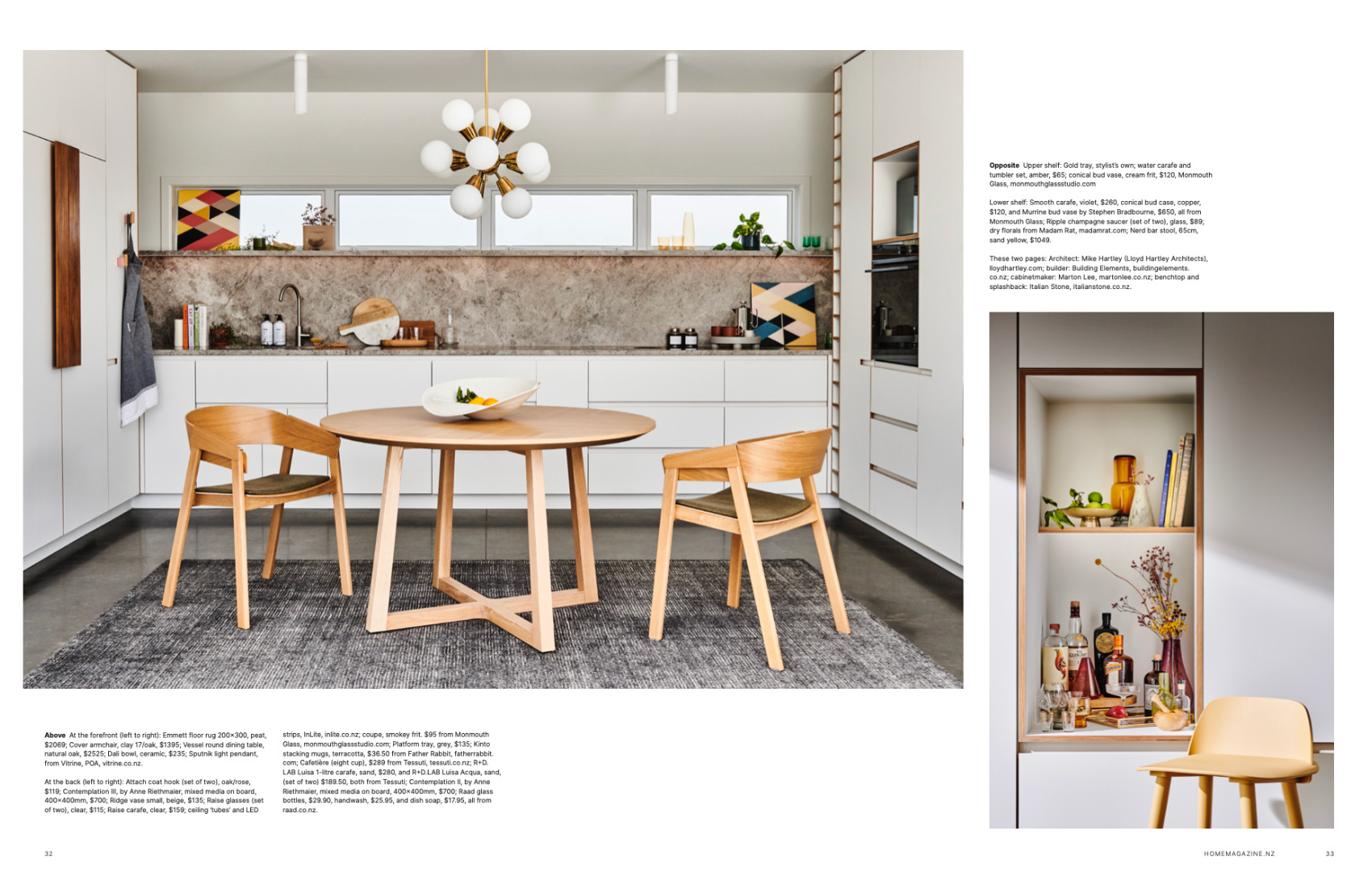 It was an absolute pleasure to be asked to photograph our artworks alongside such elegantly crafted furniture and to work with the talented team at HOME Magazine and photographer/stylist extraordinaire Kate Grewal.